There's nothing like a fireplace to add ambiance, warmth and romance to a room. Last weekend we had the double whammy of freezing cold temperatures and Valentine's Day, making it the ideal time to seek the heat of a fire and the comfort of a fine meal. While we hope this cold weather is a last brief snap before the advent of spring, there is still no better time than the next few weeks to take advantage of the many restaurants in Annapolis and Anne Arundel County with working fireplaces. If there's one we've left off the list- let us know in the comments!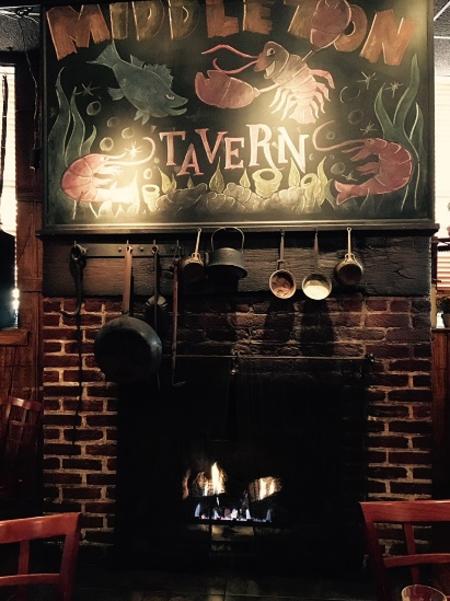 Middleton Tavern

 

Blackwall Hitch

The fireplace at Blackwall Hitch is within steps of a long, ship-shape bar and an intimate concert space, making it the ideal place to curl up for great music with a handcrafted drink. It is also popular for its location just across the Spa Creek Bridge, a large parking lot and a topside patio with views over the Severn River all the way to the Bay Bridge.

The fireplace here anchors the lounge area, where comfortable sofas define the hearth, and where locals like to gather for Happy Hour. First come, First Served.

Middleton's has four fireplaces: two in the downstairs dining area, and two in the private space upstairs. No reservations. Special requests and priority seating.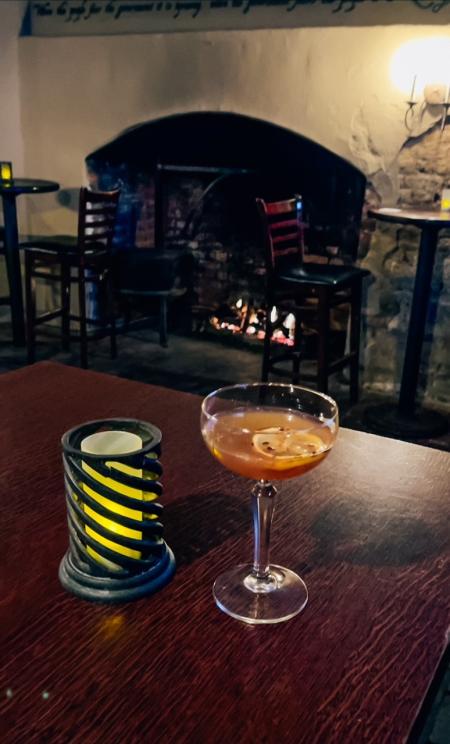 1747 Pub

 

The lone French outpost on Main Street in downtown Annapolis, Café Normandie is beloved as much for its Steak Frites as it is for its cozy gas fireplace. Reservations when possible. Priority seating.

A roaring fireplace adds to the stunning waterfront views at this casual eatery best known for happy hour drinks and small plate specials. First come, first served.

A Caribbean outpost in downtown Annapolis, appreciated for a broad menu and excellent drinks. The gas fireplace here is set in a beautiful hand-carved mantel. First come, first served.

The 1747 Pub at Reynold's Tavern

Located in the basement of Reynold's Tavern, 1747 Pub is the oldest tavern in town. The fireplace here is original to the building, and is located in what was formerly the kitchen.

What could be better than breakfast any time of day, especially when it means entrees like fried chicken on house-made biscuits with raspberry jam or homemade tarts the size of a plate? The fireplace here is in the upstairs dining room. Surrounding tables have a fine view over Market House and City Dock. Reservations are accepted on weekdays. Weekends are first-come, first-served.

Founded in 2016, Flamant is an upscale restaurant in the heart of West Annapolis specializing in Chef Frederik de Pue's Belgian inspired seasonal menu. Their award winning fare pairs perfectly with a glass of wine from their cellar which (we feel) tastes even better by the fireplace or enjoyed at the outdoor firepit on the patio!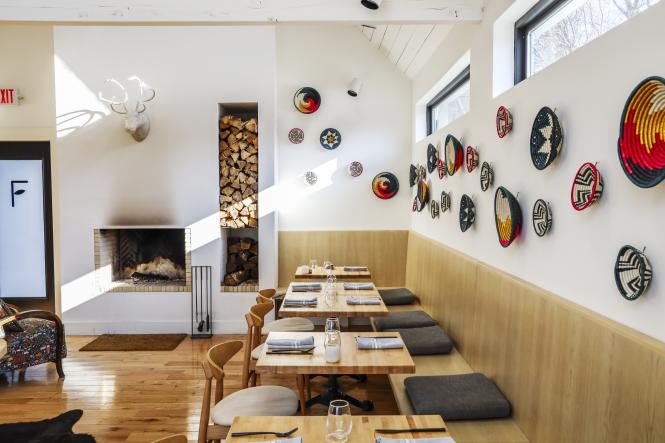 Flamant Bistro

 

Located on the West River in southern Anne Arundel County, Pirate's Cove offers stunning sunset views and a classic American menu anchored by fantastic steak, seafood and salads. The property has two fireplaces. The lounge in particular is a romantic spot for its intimate layout, proximity to the bar and excellent local music.

Killarney House                                                                   

Killarney House specializes in traditional Irish fare, including authentic brown bread and traditional soda bread made from scratch. The huge fireplace is in the rear of the dining room. Advance reservations accepted. Priority seating during busy times.