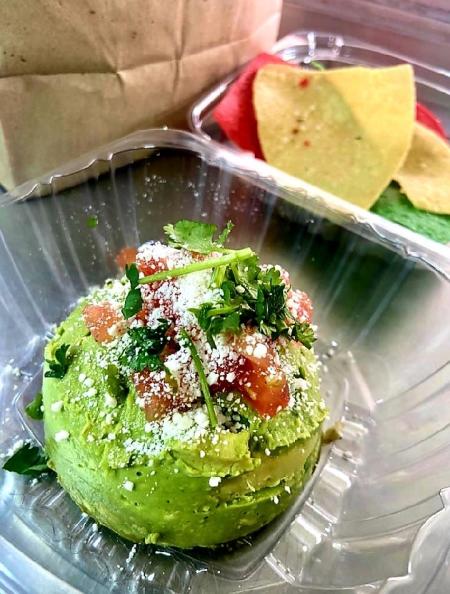 Fresh Guac from a food truck is not only possible, but it's down right addictive when it comes from Tacos Friday! Image courtesy of Tacos Friday.

 

Cinco de Mayo celebrates the first Battle of Puebla where the Mexican army defeated the French during the U.S. Civil War on May 5, 1862. In America, Cinco de Mayo has mostly become commercialized into a day that gives people a reason to go grab some tacos and margaritas – as if people really need a 'reason' to do that.

 

While Cinco de Mayo 2021 has come, and gone, the cravings for good Mexican and Latin American food rages within and has put me on a quest to find the best and most recommended places in the greater Annapolis area. This was tough to whittle down; there is absolutely no shortage of favorites among residents of Anne Arundel County.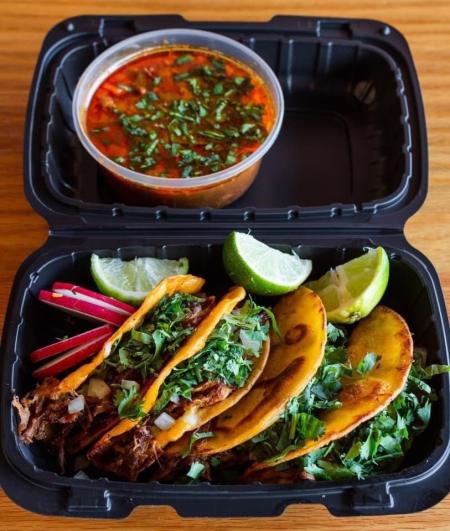 Birria tacos are a fan fave at Senor's Chile in Edgewater. Image courtesy of Senor's Chile.

 

I'll start with my family's three favorites and the reasons why we are now all on diets.

 

Senor's Chile (Edgewater) and its sister restaurant Mi Lindo Cancun Grill (Annapolis/Parole) – This is by far our favorite duo, with a third having just opened in Arnold. Do you know what Birria tacos are? Just order them and find out. The queso blanco is my favorite along with the sinful camarones a la crema.

 

Hispa (Edgewater) – Another favorite is Hispa, just a block up from Senor's. A very local restaurant with the best pollo and yucca fries.

 

Sin Fronteras (Annapolis/Parole)– I had never had a chicken version of barbacoa until I visited Sin Fronteras and it was outstanding.

 
Lista's Grill in Pasadena serves up a Southwest inspired menu. Image courtesy of Lista's.

 

El Toro Bravo II (Annapolis/Parole)– Relocating to Riva Road from their West Street location, by the looks of the parking lot, you'd think they are giving away free food! Go and try my husband's favorite, the molcajete (hot stone).

 

JesseJay's Latin Inspired Kitchen (Churchton) – JesseJay's has only been open two years but has amassed such a following that I feared for my life for not including them! Go for their chespita fries and their street tacos!

 

Lista's Grill (Pasadena) – Considering their cuisine "Southwest", (not Mexican, not Tex-Mex), Lista's imports their green and red chiles from New Mexico. A family run business for decades, you must go and try the Crab and Asparagus Stacked Enchiladas.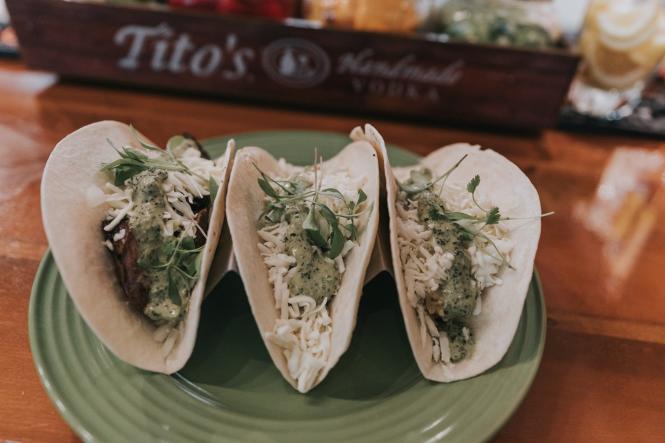 JesseJay's Latin Inspired Kitchen is set to open up their new restaurant in Churchton, MD. Image courtesy of JesseJay's.  

Mi Pueblo (Glen Burnie) – Another authentic, family run restaurant, go and get the chorizo quesadillas before my husband does, or there will be none left!

 

Picantillo (Pasadena) – If you want a place to relax with some margs and get your hands and belly on good ol' fashion carne asada, this is your place.

 

Tequila Sunrise (Annapolis) – I am so happy to see this new restaurant go into a space on West Street that had been vacant for so long. If you go, get the salmon rosttizao con cile arbol (salmon with chili tree pepper sauce).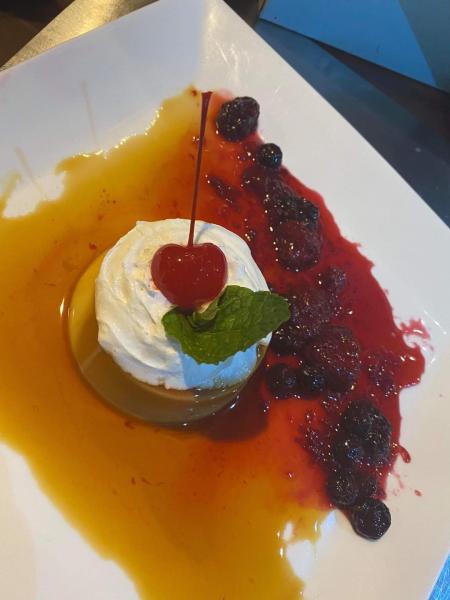 No Latin inspired meal is complete without something sweet, like this delectable flan! Image courtesy of Hispa.

 

Lime and Salt (Odenton) – Another hot spot with many fans. If you go, get the Yucatán burrito: pork al pastor, rice, beans, roasted pineapple, avocado, and tomatillo salsa.

 

Jalapeños (Annapolis/Parole) – Walking into Jalapeno's is like walking through the brick wall into Diagon Alley, for all you Harry Potter fans. I'm always convinced it's closed when we arrive, and then we walk through the doors to a packed house, live music and the most delicious small plates I've ever had.

 

El Cabrito Mexican Grill (Annapolis) – El Cabrito offers Salvadorian breakfast. If you don't know what this is, get yourself there and order it!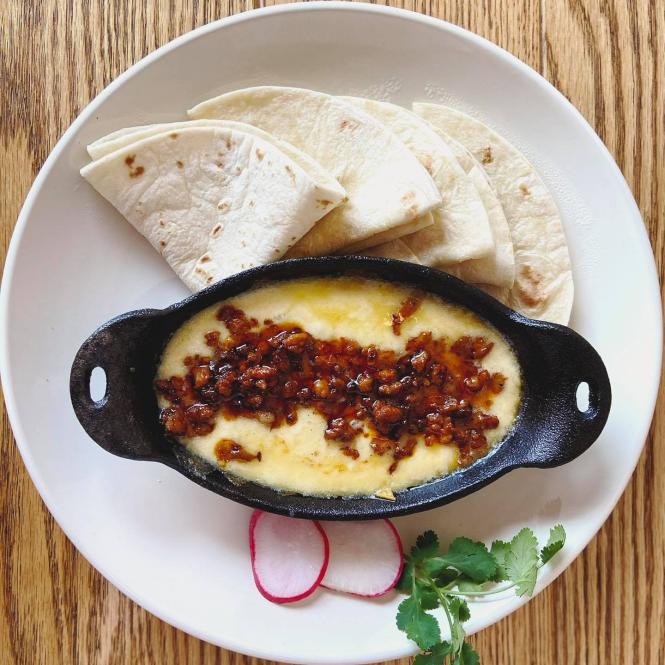 Queso fundido from Lime and Salt. Image courtesy of Lime and Salt.

 

And don't forget some of the best food trucks (this is only a small sampling) of the wonderful options in the area. Always on the move, so catch them if you can!

 

Aztk – Highly recommended for just about everything, but try the breakfast burrito or crispy chicken tacos if you can.

 

Tacos Friday – They have churros. CHURROS! Do you know what churros are? About the best thing you will ever eat in your whole life.

 

La Ranchera Truck (Edgewater) – By Lee Airport on Old Solomon's Island Road, I can't think of a better thing to do on a clear day but grab some tacos and watch the planes take off and land.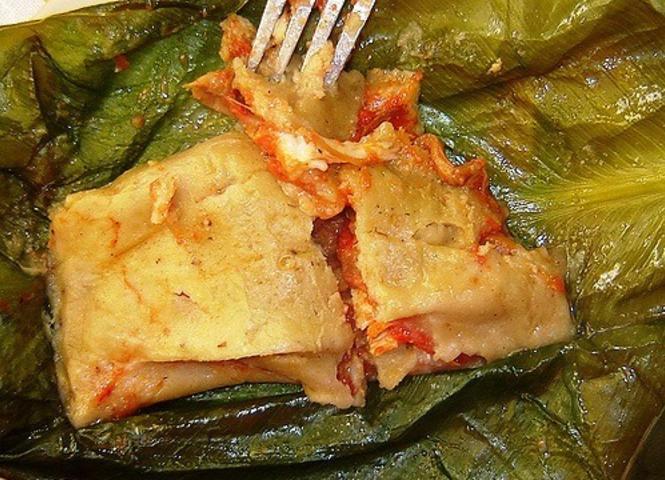 Tasty Tamales from Aztk Food Truck near Old Solomon's Island Rd. Image courtesy of Aztk.