From the tricolor flags that line Main Street to the variety of events that fill the social calendar, it should be obvious that Annapolis is all about celebrating all-things Irish in March. Irish food, drink, and music abound at popular spots both downtown – see Fado, Galway Bay, and Castle Bay – and beyond. We even have the annual Green Beer Races, a day-long fundraising event of brew-balancing.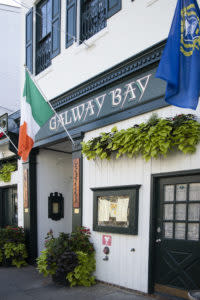 Galway Bay Irish Pub & Bar on Maryland Ave. Photo courtesy of VAAAC.
But there's one celebration of Irish culture that, while perhaps not as well-known as corned beef and cabbage specials or pints of Guinness, deserves some attention: Irish dance!
Though centuries old, the fast-paced form of dance caught many Americans' attention when Riverdance, a fully-choreographed theatrical show of traditional Irish music and dance, debuted at Radio City Music Hall and appeared on The Late Show with David Letterman in March 1996.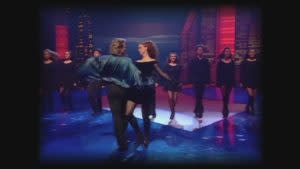 1996 Appearance of Riverdance on The Late Show with David Letterman. Photo source: Riverdance YouTube Channel
But the fast-moving footwork of dancers who remain rigid above the hips didn't just lead to sellout shows in New York City – "it created a new excitement in the world of Irish Dance, introducing it to the world stage and helping it reach a level of popularity that's resulted in it being taught on every continent," says Bill Maple, Director of Annapolis's Maple Academy of Irish Dance.
And with dance academies come dance performances and competitions, meaning there's no greater place than the Annapolis area to see Irish dance in all its glory.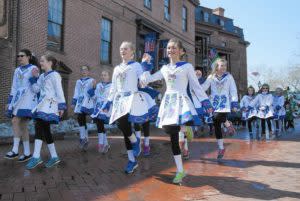 Photo credit: Joshua McKerrow | Capital Gazette
Though the Annapolis St. Patrick's Day Parade may be behind us and performances are postponed this year, you can still watch what Maple describes as "extremely athletic dancers performing very difficult choreography to lively music and rhythmic beats" online:
New Century American Irish-Arts Company YouTube Channel
Maple Academy of Irish Dance YouTube Channel
And if you, or perhaps your little one, get inspired to learn some jigs or reels yourself, Maple shares why Irish dance is a great sport to learn.
"It's a great workout, it's fun, and dancers build confidence and make lifelong friends," says Maple. "They also gain valuable skills such as discipline and adaptability, and scientific studies have even linked the memorization skills required to perform dance steps to academic achievement."
Photo Credit: New Century American Irish-Arts Company website
Fortunately, there are quite a few well-established schools to choose from in the region. Among them: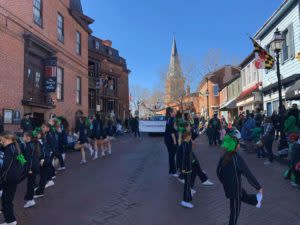 Photo credit: Maple Academy of Irish Dance Facebook Page
With so many performances to gain inspiration from and so many places to pursue it, maybe you'll even be dancing down Main Street next March!