If I told you that I hired a wedding planner before my husband actually proposed to me, I wouldn't be lying. Granted, I knew he had the ring somewhere in the house and we had already decided where and when we would be married. However, once engaged, I knew there was simply no way I could handle the logistics of planning a wedding from 1000 miles away, so I interviewed a handful of wedding planners and settled on one I felt I gelled with and could trust to be my advocate. Our wedding went off without a hitch, and seven years later, my planner remains a good friend.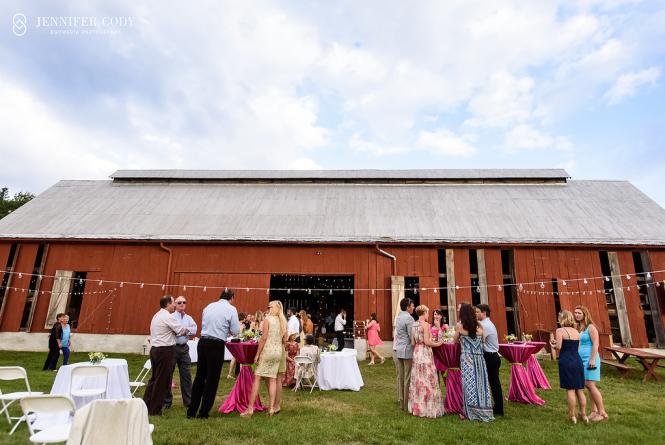 This barn adds a rustic vibe to this couple's wedding. Image courtesy of KO Events.

 

The holidays are often a time for couples to become engaged, so recently I spoke with a few wedding planners in the Annapolis area to talk about why couples need them for their Big Day. Not surprisingly, they all agree: if there are nuptials on the horizon, leave the planning to the pros!

 

 

Karma O'Neill, owner of KO Events specializes in planning events in unique spaces such as private homes, open fields and parking lots, especially over at Bert Jabin Yacht Yard. "I love the thrill of starting with a blank slate and putting something really beautiful together," she said. O'Neill strongly encourages couples to not go it alone, but, at a minimum, to hire a day-of coordinator to handle last minute details. "Don't put that last-minute stress on people you love." Other locations she is partial to include: William Paca House & Gardens, Historic London Town & Gardens and the new Soaring Timbers.

 
Annapolis has so many classic venues, like the Governor Calvert House on State Circle. Image courtesy of KO Events.

 

 

Also a florist, Sara Jongeneel can offer both her planning and floral design services to clients in the Annapolis area where she loves planning "because of the versatility and diversity in venues, vendors, and amenities. There's something special about non-profit venues and state parks that bring the space to life, whether it's the historical background, rustic vibe, or natural elements," she said.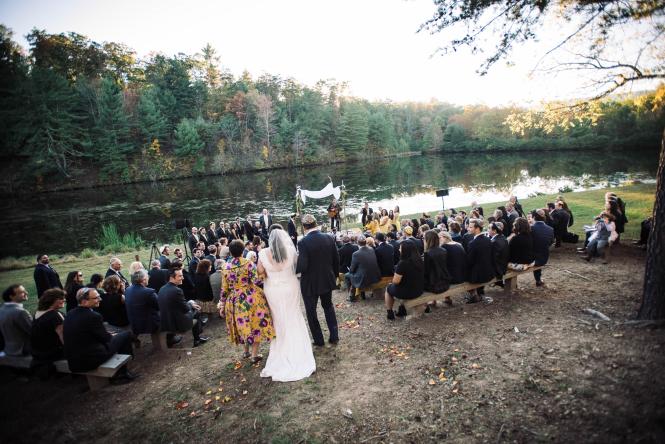 Sara Jongeneel loves it when couples opt for an outdoor venue. Image courtesy of KO Events.
Co-owners Devon Clouse and Shelly O'Neill have been planning parties in Annapolis for years. Both are married to retired Naval officers and have children who graduated from the U.S. Naval Academy. So, it makes sense that much of their business is centered around events at the Academy such as Commissioning Week, class reunions and of course weddings. Recognizing how many people try to plan parties from afar around these events, Devon and Shelly found they were in a unique position to connect out-of-towners with vendors, and thus their business was born. Hiring a wedding planner is "almost essential," Clouse says. "If you don't live in the actual location, you need someone to work on your behalf on the ground."  The Graduate Hotel, Chesapeake Bay Foundation's Philip Merrill Environmental Center and overlooking the football field at Navy Stadium mark some of their favorite event locations.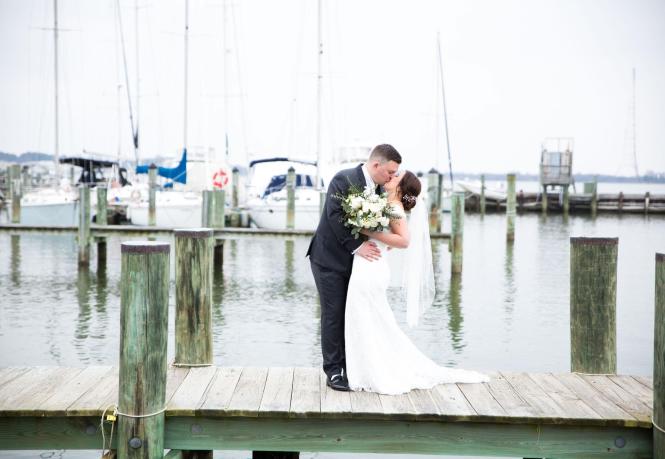 Ashley Lloyd chose the Annapolis Maritime Museum & Park In Eastport as the site for her Annapolis wedding. Image courtesy of Ashley Lloyd.  

 

Emily Blackman, onsite Wedding & Events Coordinator said: "We truly are a wedding venue with a purpose since the money we raise from weddings helps save the bay; we have the luxury of a private beach which alone attracts a wide range of couples to our venue."

 

Area brides have a few spaces to consider too:

 

Annapolis Maritime Museum – Ashley Lloyd and her husband loved the versatility of this location with their lawn space, beach area, boathouse and water views for their recent wedding.

 

Renditions Golf Course – The fall beauty and changing colors reflecting off the pond are a big reason Kelly Ann French and her fiancé are planning a wedding here in October.

 

Kurtz's Beach – RachelAnn Leotta and her husband loved the "beautiful ballroom right on the water" which provided an elegant yet beachy vibe for their wedding.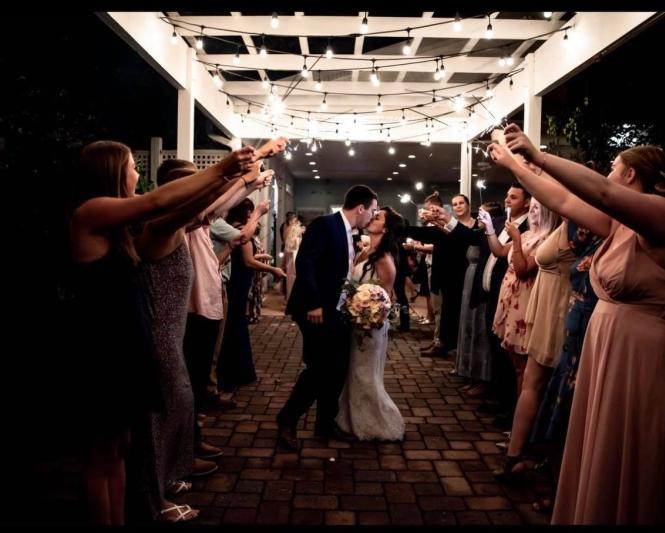 RachelAnn Leotta planned her wedding at waterside venue, Kurtz Beach, in Pasadena, MD. Image courtesy of RachelAnn Leotta.

 

Karma O'Neill nicely sums up why engaged couples should consider our little city for their big day: "Annapolis is great in that you can be 100% nautical or water themed, or you can go rustic and woodsy or modern and splashy – we offer it all!"

 

For all that Annapolis and Anne Arundel County have to offer, visit our website and click on Weddings. Linked here! Also, be sure to follow us on Instagram and Facebook for wedding inspo and our weekly feature, Wedding Wednesdays.