Each year during Commissioning Week for the United States Naval Academy, Annapolitans and out-of-town guests have their eyes glued to the sky during a Wednesday afternoon for the iconic Blue Angels air show. The spectacle has people staking out spots early in the day prior to the mid-afternoon start time. Lucky patrons that can get a prime spot near the Severn River usually coordinate and plan ahead, packing a picnic and coolers. Their (Blue Angels) high flying aerial demonstrations are sometimes heart-stopping, but always leave crowds in awe. Delving into the history of the Blue Angels and their origin, they got their start at the end of World War II.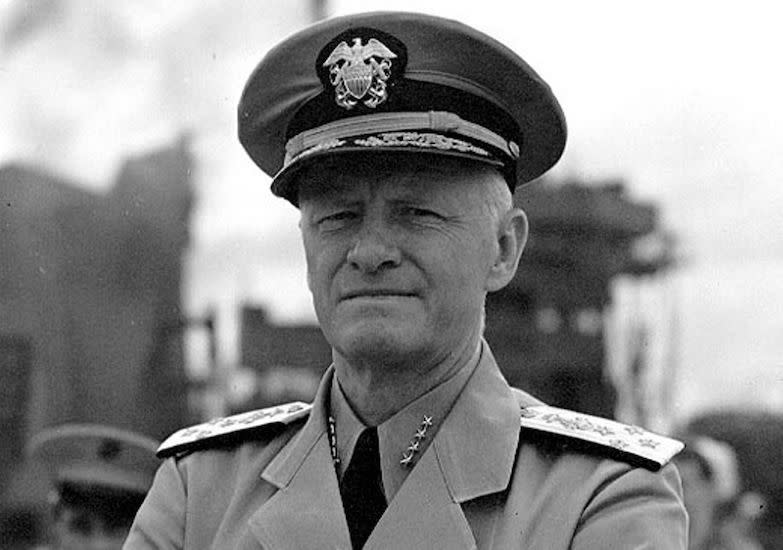 Chief of Naval Operations, Admiral Chester W. Nimitz ordered a flight demonstration showcasing the skill of naval aviation. This inaugural team performed its first showcase on June 15, 1946, out of Naval Air Station Jacksonville, Florida. In 1947 their iconic Diamond Formation was introduced by flight leader Lt. Cmdr. Bob Clarke.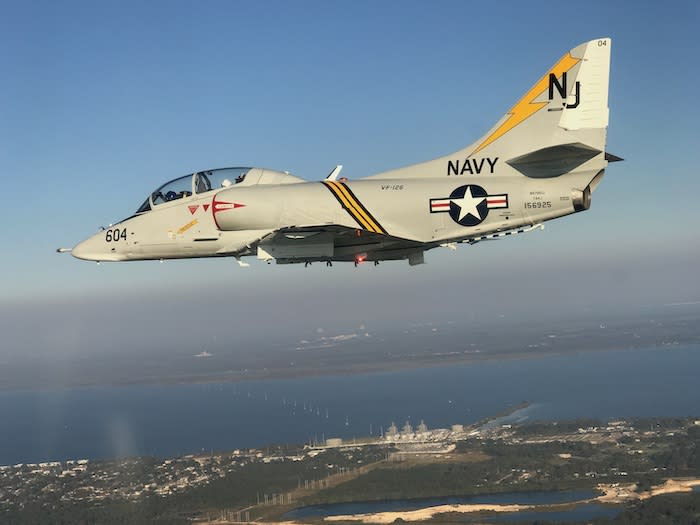 Throughout the years the Blue Angels have seen various transitions for the type of jet aircraft used during flight demonstrations. Beginning with the Grumman F9F-2 Panther in the late 1940s. Switching to a faster version of the Panther, the F9F-5 in the 1950s. By the 1970s they were flying the McDonnell Douglas A-4F Skyhawk II. And for their 40th anniversary in 1986, they transitioned to their present aircraft: the F/A-18 Hornet. The Blue Angels have become recognized globally for their abilities and skill.
The squadron celebrated a significant milestone in 2015 with the selection of Marine Capt. Katie Higgins as the first woman to fly with the Blue Angels. Higgins is a 2008 USNA grad and third-generation military pilot, with her family still local in Severna Park. While part of the team, she piloted the C-130 affectionately known as "Fat Albert." The cargo plane is known for its impressive prowess, despite the large size of the aircraft. Often completing 45-degree climbs and 30-degree nose-dives during the performance.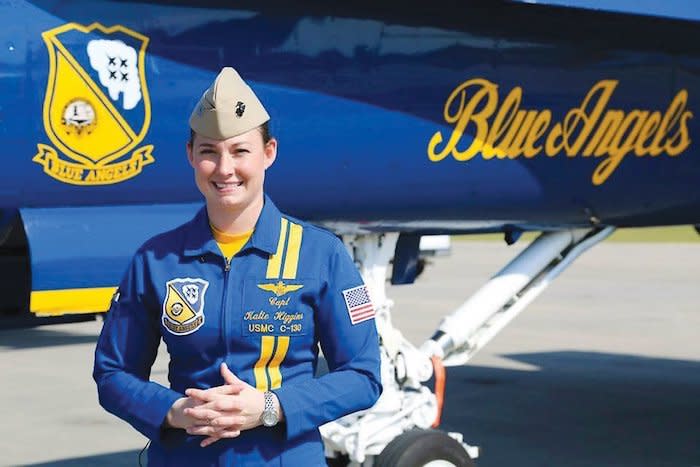 Image courtesy of the San Diego Tribune
Their tenure has included performing globally, to crowds across several continents. Their mission is not limited to dazzling aerial acts. They are committed to their communities and have completed more than 500 community outreach events contributing to over 5,000 hours of community service. Since their inception, the Blue Angels have flown for nearly 500 million fans, including us fortunate Annapolitans. The history of the Blue Angels has always been a legacy and remains one that all of us look forward to every year.