After much anticipation, the Iron Rooster General Store is now open and welcoming in the crowds of locals and visitors alike. Located adjacent to the ever-popular Annapolis location of the Iron Rooster restaurant, the General Store offers a well-curated selection of local brands and eco-conscious companies. Showcasing unique gift items, apparel, gourmet foods, and more, this new retail endeavor is a special mix of novelty items and treats that surely has something to please everyone.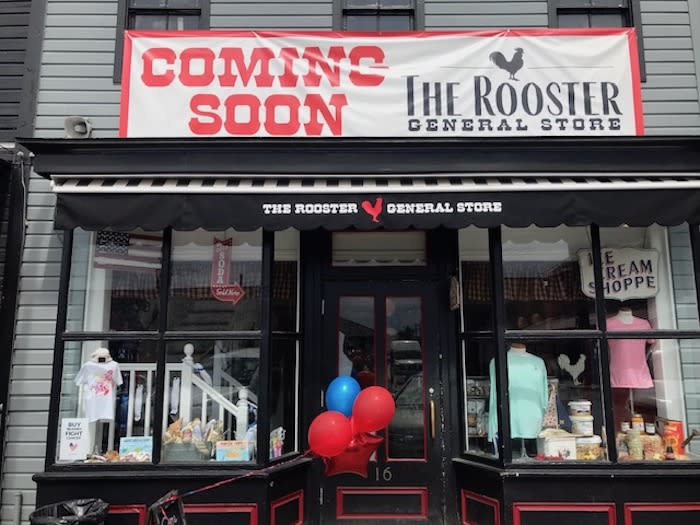 Image courtesy of author
The Iron Rooster General Store specializes in local artists and homegrown brands. With an emphasis on the Annapolis community, each collection of items that are represented in the store will carry with them a regional vibe and connection. Creating a partnership between local brands and the Annapolis area, the general store seeks to promote and showcase those brands as well as those that have a hand in giving back to the community.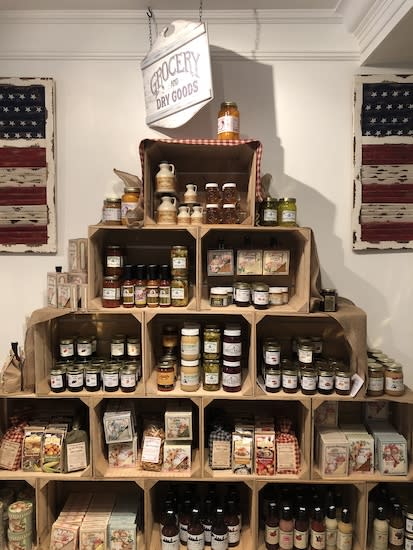 Image courtesy of author
Some of the headlining selections will be the Iron Rooster's signature "roostarts", an oversized take on the classic poptart along with the infamous Café de Gallo coffee from Rise Up Coffee Roasters. A large eye-catching display of gourmet jams, jellies, and pickled goods from McCutcheon's will peak your interest in how this vast selection of items was all started in 1938 when the McCutcheons decided to start their family business with a $25 apple press. Fisher's Popcorn is also sold here, a favorite treat that was started on the Boardwalk in Ocean City, MD.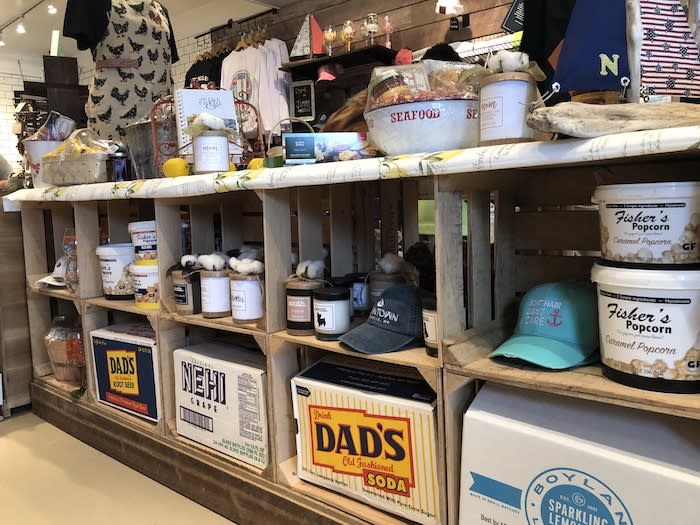 Image courtesy of author
Built from an eco-minded mission, brands such as Love Your Melon, Blue Planet Eco-Eyewear, and Conscious Step pair their quality products with the goal of sustainability and giving back to the community. Not without the charming allure of a small-town general store, the Iron Rooster store also offers ice cream treats, snacks, and a bulk candy station. With something for everyone in the family, a stop by the Iron Rooster General Store is bound to uncover something new. As like much of Annapolis, the store is pet-friendly and even has an adorable selection of treats and goodies for your four-legged friends.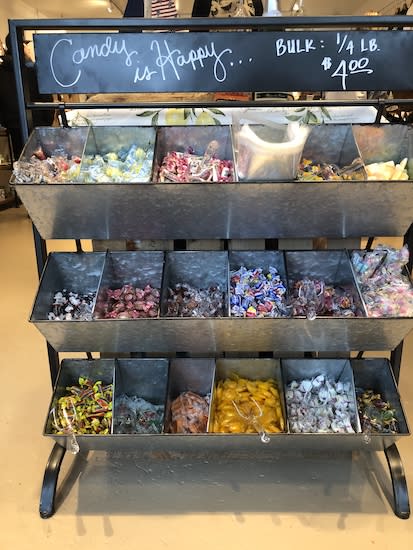 Image courtesy of author
Ideally located on Market Space at the base of Main Street and across from iconic Ego Alley, the general store is open every day from 8am to 8pm. Bright and inviting, the general store is a welcomed addition to Downtown Annapolis and is the first of its kind for the Iron Rooster brand. The restaurant first opened its doors in 2014 in Annapolis and with the same luck and neighborhood adoration, they hope to debut the general store with the same level of success.
Image courtesy of author
The Iron Rooster restaurant draws in crowds during the weekends and holidays for their sensational all-day breakfast menu. While waiting for your table, pop over next door and take a few minutes to explore. Along with the eclectic and inspiring mix of gourmet foods and retail items, you'll also find Iron Rooster branded items. The Iron Rooster mission of unveiling comfort foods and feel-good hospitality carry through to the general store.