Work, schedules, obligations! We are all stressed out and in need of a little self-care. Cue the relaxation music and head straight to the Live! Spa at the Live! Casino and Hotel. This not-so-little gem takes up a whole floor of the gorgeous hotel and offers an array of treatments and ways to get pampered in style. The spa is an oasis inside of a casino hotel, and it's so quiet and peaceful, you wouldn't have any idea a casino is anywhere around you. All your thoughts can simply melt away.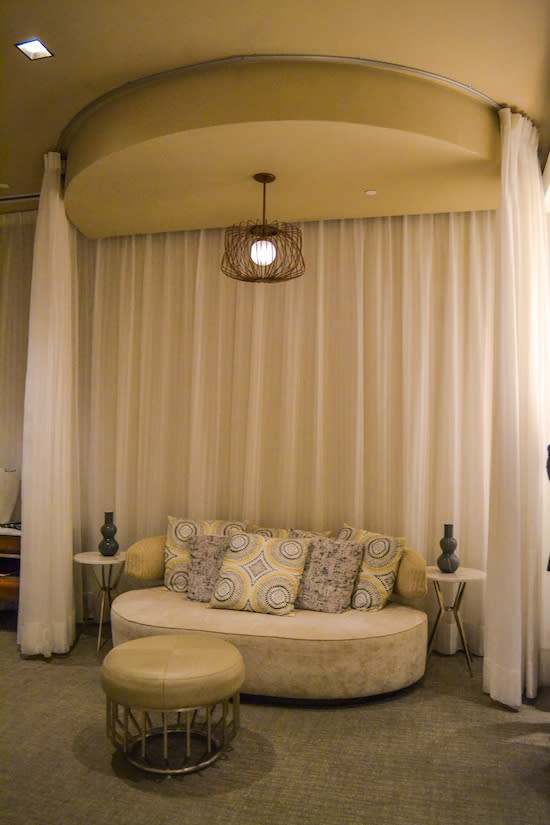 From the moment you enter, you will already feel like you are in a different world filled with elegant style and beautiful mosaics. After checking in, your staff member will whisk you away to the locker room to change into your luxurious robe, so that you can head into the elegant co-ed relaxation room to await your treatment. I particularly enjoyed the tea selection and fabulous spoon sculpture where you can enjoy a healthy nut and dried fruit snack. The art and furniture are lovely and make you feel calm and blissful.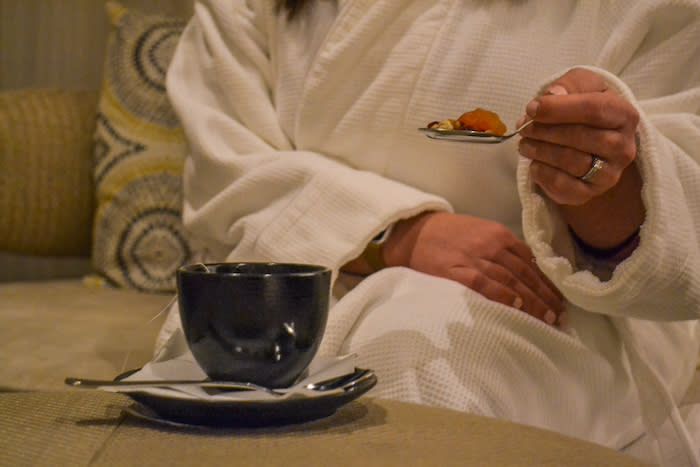 Take the time to now enjoy your massage, facial, wrap, or whatever treatment you fancy. Ahhh. Feel better? I know I do! The spa plans to offer some special treats and promotions in March for treatments to help encourage better, and more restful, sleep. I'm ready to make my next appointment.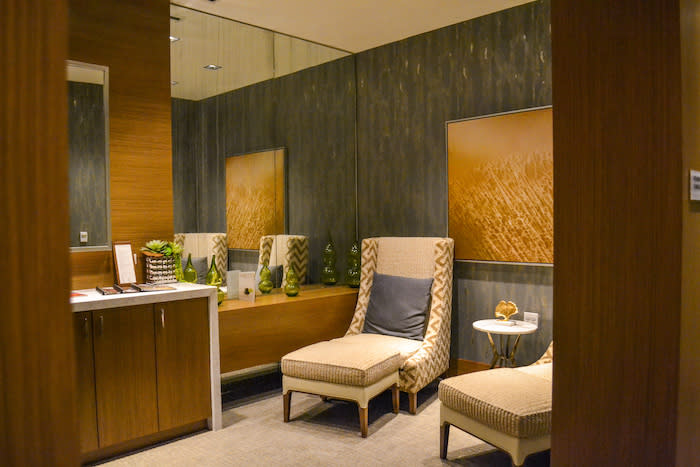 The Spa has a great fitness room and wonderful salon, with a social area perfect for bridal groups, or just friends wanting to get away together. The most magical parts, however, are the spa suites. Sure, you can stay in the regular part of this superb hotel, or you can step it up a notch and stay overnight in one of the massive, elegant suites right in the spa, with their own treatment rooms inside the units. The therapists come to you! After your private spa treatments, you can enjoy a rain shower in a room big enough to roller skate in, or bathe in your own beautiful soaking tub. These rooms are the pinnacle of relaxation.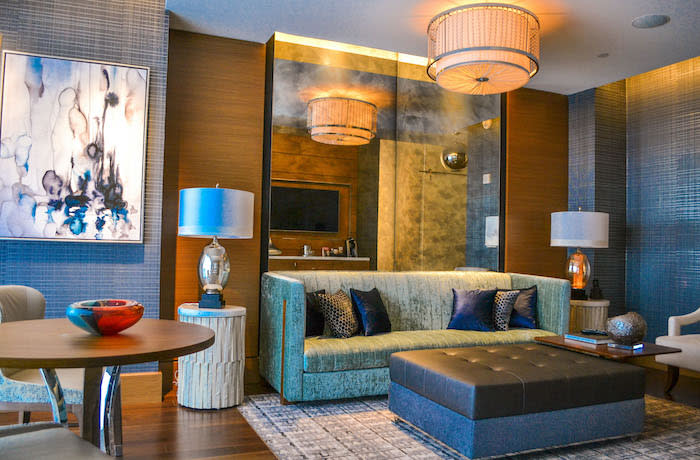 I have already made a list of the next treatments I want to try and plotting reasons to go as much as possible. Head to the Live! Spa and you are sure to have a serene and memorable experience.