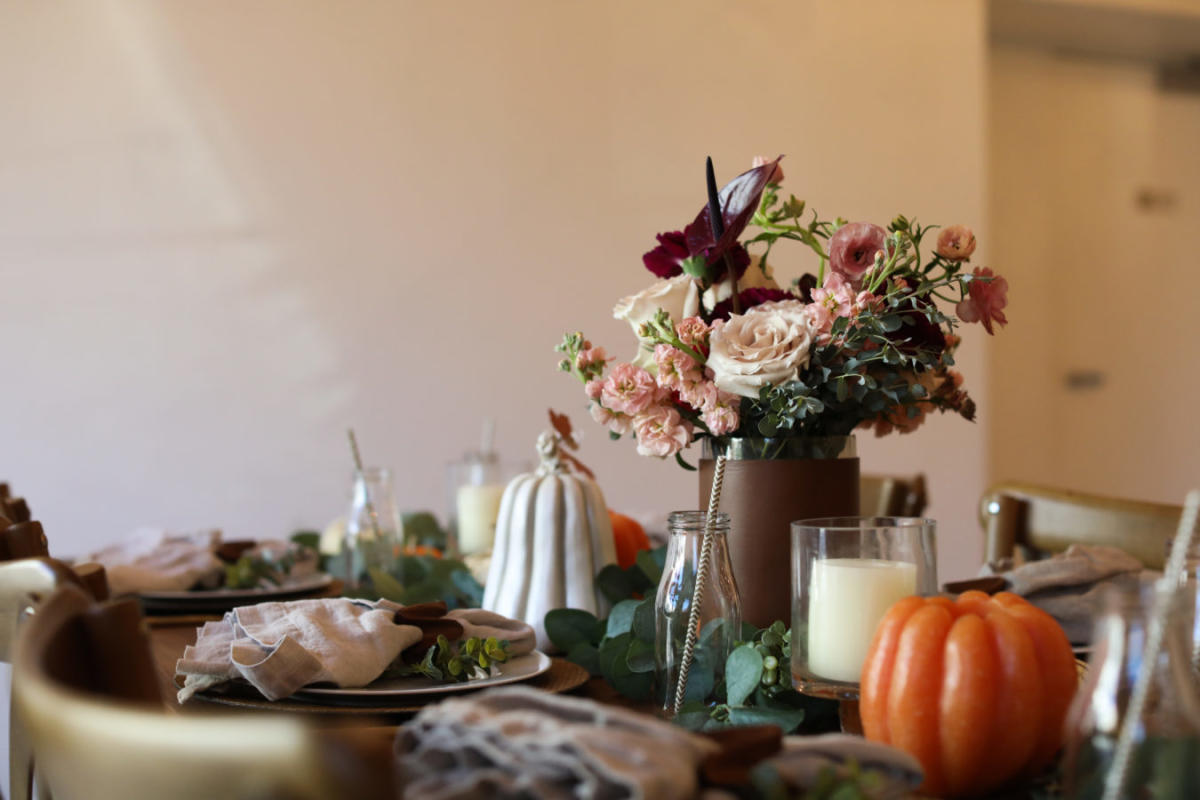 A simple color palette makes for a modern Thanksgiving centerpiece. Image courtesy of Annapolis Discovered.
Fall is in the air, Halloween is but a distant memory and everyone is looking to shop for the Holidays! But, we encourage you to pause, take in the crisp air, the changing fall foliage and embrace that often forgotten holiday; Thanksgiving! Gathering with friends and family looks different this year.
Maybe you have a zoom feast planned with Aunt May in Duluth- but we have a great way to brighten up your Thanksgiving table no matter how you plan to celebrate this season.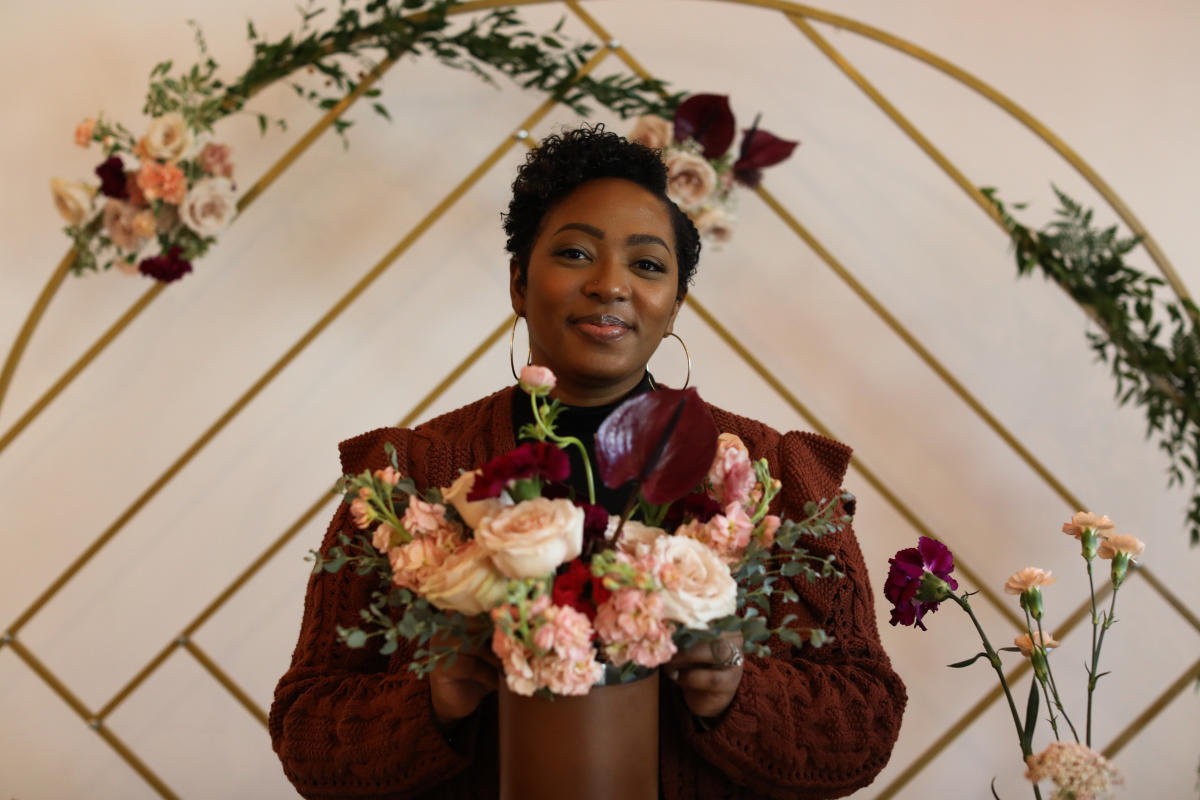 Kira Bibbs of Eclectic Blooms creates a Thanksgiving arrangement with hues of plum, peach and burgundy. Image courtesy of Annapolis Discovered.
Floral Designer, Kira Bibbs of Eclectic Blooms, recently sat down with us at Prism Annapolis for a tutorial on making a fall-inspired flower arrangement.
 
Thanksgiving Centerpiece
Tip number one is keep it simple! Pick a color palette with plum, peach, burgundy and greens for a modern take on the typical Thanksgiving centerpiece. Tip number two is shop locally! Ask a friend or family member if you can snip a few greens to include in your arrangement. Trader Joe's is also a great spot to pick up some flowers. They are always fresh and budget-friendly.
Next comes tip number three and it's an easy one, be creative! This is your arrangement after all, so don't be intimidated. Lastly, keep the arrangement high enough for drama but not so large you can't see your guests on the other side of the table. And if a zoom feast isn't your cup of tea, but you want a little more space to spread out this holiday season, consider having your holiday meal at Prism Annapolis. They can accommodate groups large and small, and with Honeywood Event Rentals next door you can add special touches with tables, linens and tableware for a truly memorable day!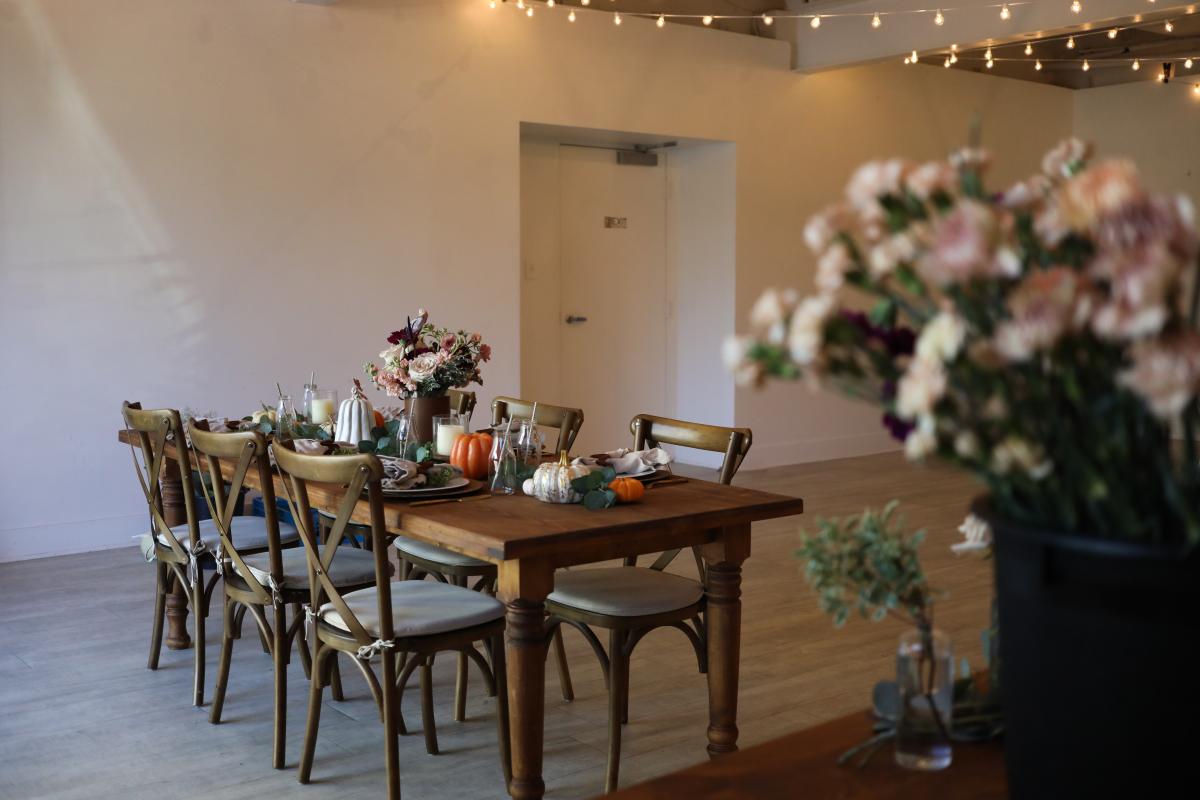 We shot this video on-location at Prism Annapolis with tables, chairs and everything in between from Honeywood Event Rentals. Image courtesy of Annapolis Discovered.
Watch the video for more inspiration and for more Art videos, click here!