Riotous revelry, a tournament of champions and a feast fit for a Queen! This is what awaits you at Medieval Times Dinner & Tournament in Arundel Mills. Have you often wondered what happens behind the castle walls of a Medieval Times performance? Annapolis Discovered was recently welcomed by the Queen herself, Queen Maria Isabella (Actress Amy Patrick)  for a behind-the-scenes peek at what goes into the feasting, fighting and fun of Medieval Times.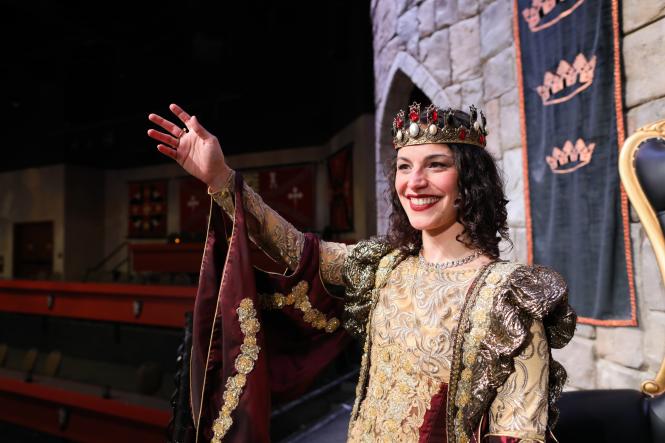 Have you always dreamt of becoming a knight in one of their shows? Turns out, it's not as easy as it looks. According to Head Knight, Josh Brown, you have to start out at the bottom as a lowly squire and work you way up to the casting of Knight! The training is intense as you learn horse handling, go through steed and sword training followed by stunt training. Falling off a horse without getting hurt is a skill, indeed. It takes between six months to one year of training before you can join the cast as a true knight in this action packed show.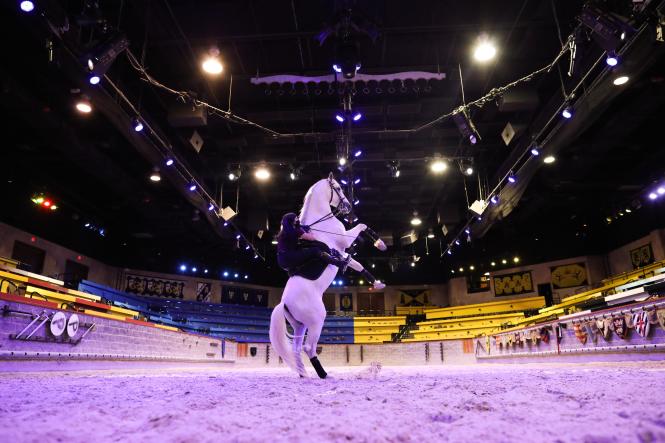 Fun fact, Jousting is the State Sport of Maryland. 'Tis true! So what better way to enjoy our state sport than in the company of family and friends and of course the Queen and her many Knights and Champions in the arena. This event is family friendly and with a five-course meal included in the ticket price- everyone is sure to leave 'fully' amazed!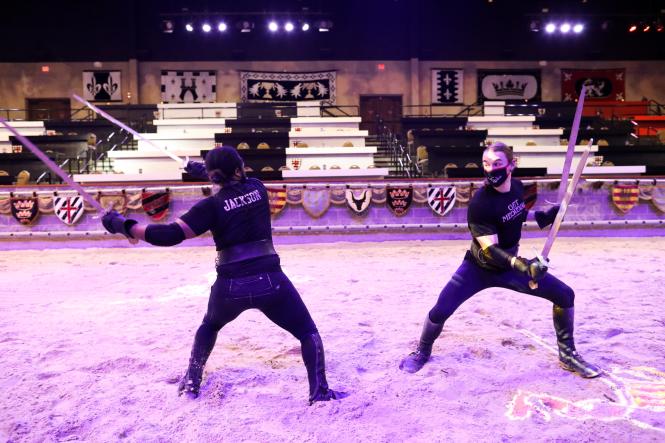 For booking your own visit to the castle, head to their website. But book early, now that the arena is open to guests, (limited capacity restrictions are still in effect) the show is in high demand for birthdays, anniversaries and reunions. Huzzah!
Queen Maria Isabella