Paint Annapolis is a week-long plein air paint exhibition and competition spanning across historic downtown Annapolis and throughout Anne Arundel County. About 50-60 artists take on the task of artistically interpreting Annapolis' historic architecture and marine atmosphere by using only watercolor, oils, pastel, and acrylic. From quick draws to painting the night, plein air painting has become an art form of its own bringing painters from around the world together for a friendly contest.  
Plein air means you paint outside, paint with what you see with the light that you have.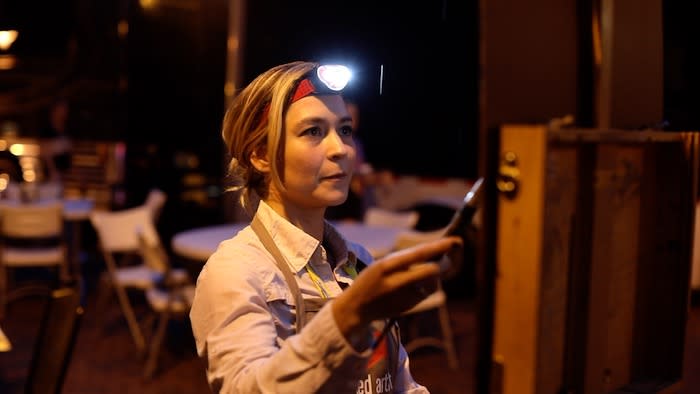 This year, 30 international professional artists joined around 50 local artists to interpret similar subjects found along their route. With such diverse backgrounds and different styles of painting, the artists brought their own experiences to the event.
These skillful artists paint subjects in real time. They have one chance to paint in a constantly changing atmosphere. There is no studio, no do-overs, no touch-ups. Outdoor painting provides many challenges for artists. One of the biggest challenges being light. Because of the sun's movement, making it hard to capture moving light, it pushes artists to be more innovative.
Nocturnes is another form of plein air painting. This is when artists paint subjects outside at night. With the simple change in time, light and color pallets are entirely different. Walking by any artists easel, a passerby can see that cooler tones are being used; tones that make it more of a challenge for artists to capture details that may be easier to see in the daytime. This creates a more interpretive experience and encourages painters to step out of their comfort zone when they participate in this event.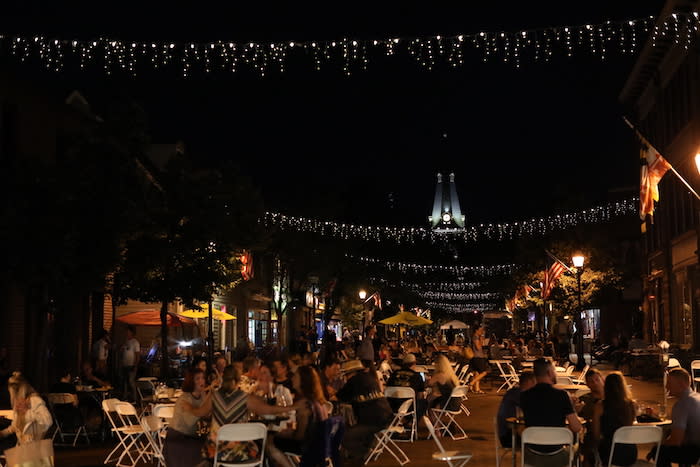 This premier event is brought to Annapolis by the Maryland Federation of Art (MFA), a 57-year-old nonprofit visual arts organization that hosts this event as a way to create connections in the art community between artists and patrons. For 51 years, the MFA has lived at Circle Gallery (18 State Circle) and holds 32 exhibitions a year ranging from traditional art such as American Landscapes to more unique exhibits like Found Objects. Paint Annapolis came to the MFA because they found the greatest connection between artists and the public was when the public actually watched the artwork being created. Being able to watch "behind the scenes" and view the pieces from start to finish is a fun experience for all. The event encourages onlookers to buy artwork and start a collection because they aren't just buying a piece of art, they are buying a memory.
Finished products can be found at Circle Gallery. They are on display through the weekend and can then be found at a pop-up gallery at 75 Maryland Avenue, until June 30, where people can continue to enjoy the work.