Nestled a block or so away from Restaurant Row in Eastport, sits a charming cottage-turned-pottery-haven run by two best friends. Walking in, you're greeted by the teals and earthy tones borrowed from the nearby Chesapeake Bay. Clay crabs line the walls, and ceramic oysters dot the shelves among them. I've never thought I'd need a dish specifically for Old Bay, but couldn't help wanting to buy one of a few in stock.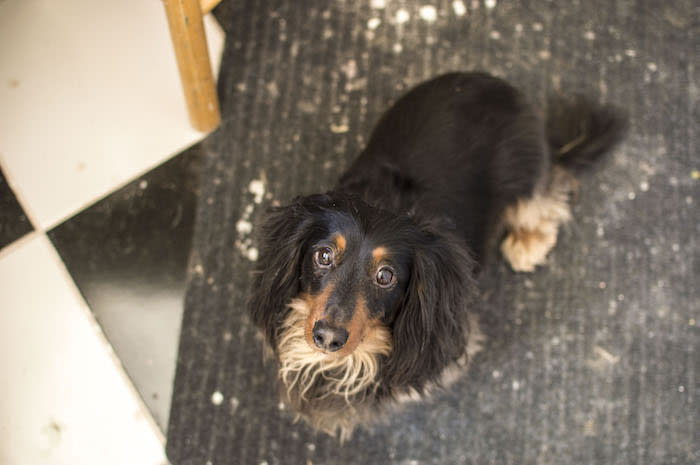 Image courtesy of author
Upon walking in the storefront, you're sometimes greeted by a studio-dog or two, and always by several shelves of hand-crafted pottery pieces. Quirk and Bach is quickly becoming known for its signature Chesapeake gems that are quintessential to our charming coastal town and fit seamlessly into the Annapolis spirit. This is all quickly understood after even a brief conversation with the owners.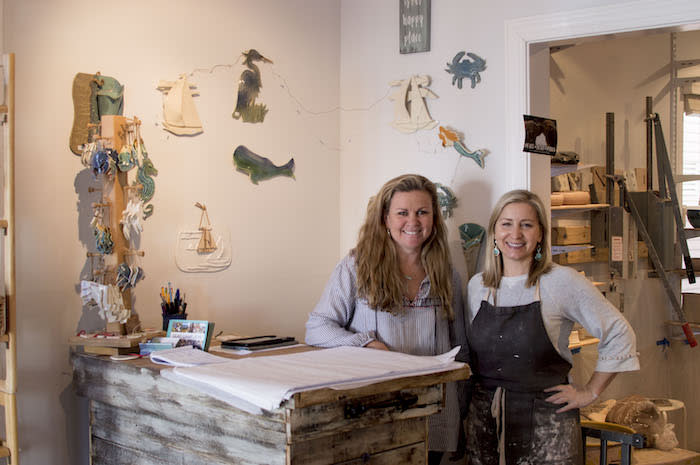 Image courtesy of author
Kristin Quirk and Cameron Bach finish each other's sentences, and after close to two decades of knowing and working with one another, it's to be expected. Their friendship began as novice potters at Annapolis Pottery. After years of their own molding, and bouncing ideas off of one another, they decided to branch off on their own. Thus, Quirk N Bach Pottery was born.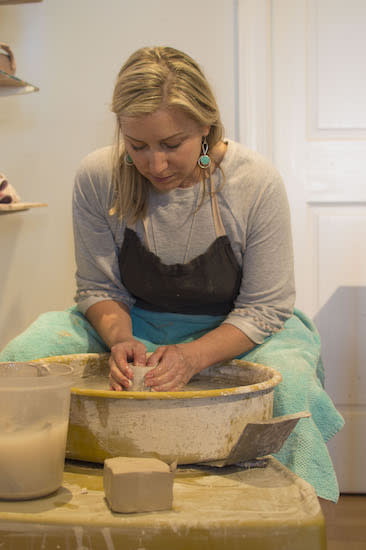 Image courtesy of author
They started at local craft shows and wholesale out of Cameron's basement, but eventually grew out of the space, "We needed to get out of Cameron's house," Kristin remarked, "We loved her house- it's where we started, but the pitter-patter of little feet through clay and dust really made a mess for her to have to clean up" she laughed. Next came a large Bay Ridge duplex that served as their working studio. For fifteen years.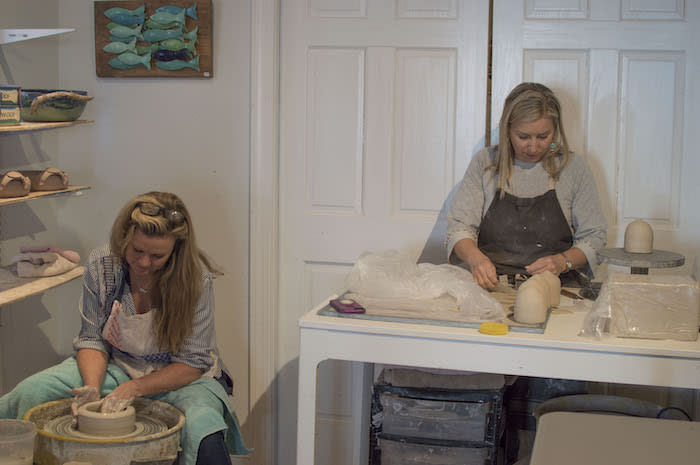 Image courtesy of author
The biggest leap of faith came after with their Eastport storefront/studio - a risk that's certainly worth acknowledging for any artist. After years of being recluse in their private dwellings away from the public- this is now a coming out of sorts, "We're not used to this, we have to shower and make sure the clay is off of our faces," Kristin laughs, "And out of our hair!" Cameron finishes.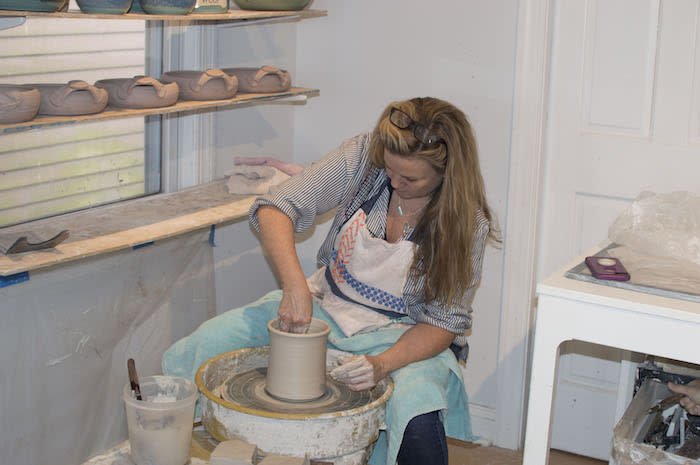 Image courtesy of author
But they're happy to be here. And I think anyone that visits will be able to tell that as well. That positive-pulse, or creative energy if you will,  is passed along and makes you want to come back and perhaps create something of your own.
Image courtesy of author
Should you want to do that, feel free to contact the store for a private lesson- they're open to pretty much anything. Or, if you've passed your artistic gene onto your kid, maybe look into  Clay Camp for Kids- five weeks of fun this summer for kids 7 to 12 years old. Camp runs June 24-July 26.