Valentine's Day turns our thoughts to heart-shaped boxes of chocolates, red roses—and a romantic dinner with our significant other. Aware that the choice of a restaurant for such an occasion is influenced by age as well as wallet, we've come up with a variety of ideas on Annapolis restaurants suitable for a special dinner-au-deux.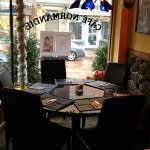 Café Normandie is an authentic bistro dear to the hearts of locals for the culinary skills of chef-owner Jean-Louis Evannou as well as the restaurant's cozy ambience. While tables tend to be close together, a few booths provide privacy while still offering a glimpse of the four-sided fireplace that centers the room. Duck with raspberry sauce, salmon with blueberries and a selection of savory and sweet crepes are personal faves. 185 Main St., Annapolis 410-262-3382.
Harry Browne's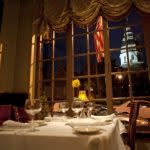 is a popular eatery on State Circle where owner Rusty Romo has warmly welcomed guests for 37 years. A very private niche in the far rear is conducive to whispering sweet nothings—a fact well-known to the politicos who favor this place for business lunch or dinners. Dinner here is elegant and expensive, sure to impress a date or please a traditionalist. Crab cakes, lamb lollipops, and scallops with a truffle-mushroom risotto get raves. 66 State Circle, Annapolis 410-263-4332.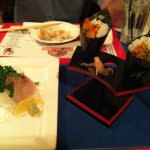 Joss Café and Sushi is considered by many a world-class sushi destination. Ideal for younger romantics, the atmosphere can be exciting if you sit at the bar and watch the seasoned chefs wield their sharp knives or intimate at one of the side tables. Name your favorite and chances are good it will be on the long list of sushi selections, or browse the dinner menu that includes fried oysters, tempuras and vegetarian-suitable entrees. 195 Main St., Annapolis 410-263-4688.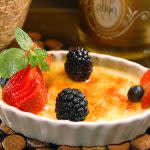 Osteria 177 is known as our town's most upscale restaurant, headquarters for authentic Italian food and impeccable service. Booths ensconce couples in a private world and chandeliers cast a flattering glow on diners out to splurge. Chef-owner Arturo Ottaviano is your host (his name is the Italian translation of osteria) and the plates he prepares resemble still-life paintings. A colorful vegetable terrine appetizer, branzino filleted tableside and a luxurious veal chop stand out. 177 Main St., Annapolis 410-267-7700.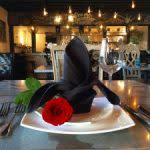 Date-nighters of all ages are invited to reserve a table at Blackwall Hitch for a special Valentine's dinner created by popular Chef Zachary Pope. Pope pulls out all the stops in a creative four-course menu that offers diners a choice of soups (onion or black bean with chili puree); salads (shrimp and scallop Caesar, frissee with a goat cheese/leek tart, smoked pork belly); five entrees (duck breast with pomegranate reduction; crab-crowned salmon, sea scallops with roasted veggies and a blood orange sauce, prime rib paired with a jumbo lump crab cake,  rack of lamb garnished with braised fennel and grilled tomatoes); and a trio of appealing desserts. Cost per person is $79. And here's the "hitch": anyone reserving a table for two for dinner over Valentine's Weekend (Feb. 12-14) is eligible for a complimentary dinner as well as transportation to and from the restaurant in a luxurious 2016 Volvo XC90. One winning couple will be selected at random and notified Monday, Feb. 8. Call Blackwall Hitch at 410-263-3454 or Annapolis Volvo at 888-876-1047 for more information. 400 Sixth Street, Annapolis MD 21403.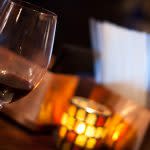 Red Red Wine Bar is all about eating and drinking "out of the box" and for just plain fun. Ideal for dating couples or "marrieds" looking to loosen up their evening out. Owners Brian and Lisa Bolter, former TV personalities in D.C., have watched their ratings steadily improve since opening this original production two years ago. Sip from your choice of 40-plus wines by the glass, graze on personal pizzas or step it up with a manly 9-ounce filet—it's all good. 189b Main St., Annapolis 410-990-1144.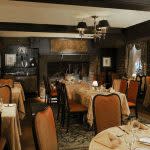 Treaty of Paris, in the cellar of the historic Maryland Inn, is a sedate destination for diners seeking a subdued site enlivened with traditional fare. Its crab bisque and steamed mussels warrant attention and the kitchen does a good job with Atlantic rockfish and thick-cut lamb chops. Airy puffs of bread are a signature item and service is courtly. 58 State Circle, Annapolis 410-216-6340.
For a full list of Annapolis area restaurants, click here.