The wind is blowing out of the south east, the motor is off and the sails are full as you head toward the Chesapeake Bay Bridge. Just when you think things can't get much better, First Mate, Susan Rosepepe pours you a little more champagne and brings out her homemade Anitpasto platter. A gal could get used to this!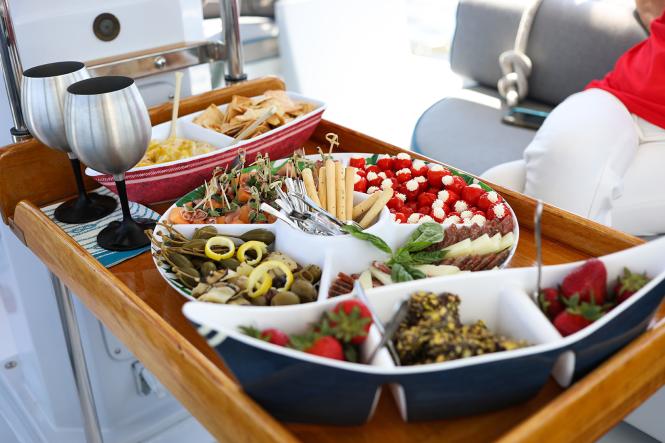 Susan Rosepepe caters and creates all the menus for their sailboat charter company, Seas the Bay Sailing.

 

Southerly is a 54 foot Irwin and is the epitome of a grand sailing vessel. With plenty of room to lounge and enjoy the views of Annapolis and the Bay, it's easy to see why Captain Chris Bell and First Mate and partner, Susan Rosepepe decided to start their own charter business, Seas the Bay Sailing.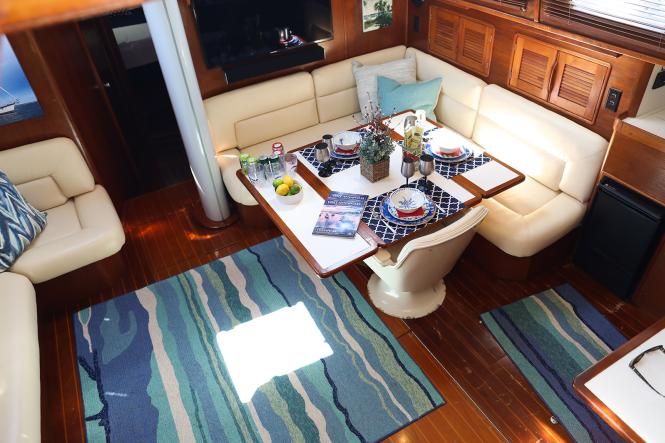 No detail is overlooked aboard 'Southerly', their 54 foot Irwin sailboat.

 

Susan is no stranger to hospitality, she owns and operates a tour company that takes guests to her family's hotel in southern Italy. Susan has been leading and running these tours for years and has a flair for creating bespoke events, large and small. Once the pandemic shut down international travel, she shifted her focus to her hometown and her love for sailing and the Bay. Along with Captain Chris' 40 years of sailing experience and his love for sharing the joy of Annapolis and it's unique waterways, it is a sailing match made in heaven.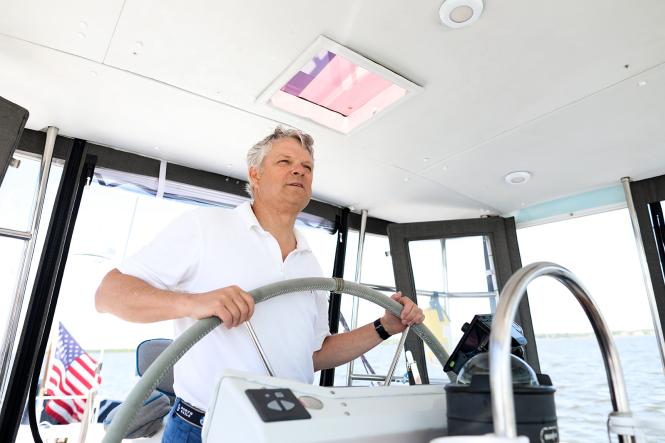 Captain Chris Bell has over 40 years of sailing experience.

 

For more information on how to book your own charter with Seas the Bay, head to their website. But, we also urge you to call Susan and talk to her first-hand. She really has a desire to make each charter a unique and memorable experience and is dedicated to each guest's vision.  Whether you want an out-of-the-box date night, need help with a birthday, engagement or bachelorette party, consider making Seas the Bay Sailing a part of your plan. After all, those Annapolis sunsets are calling!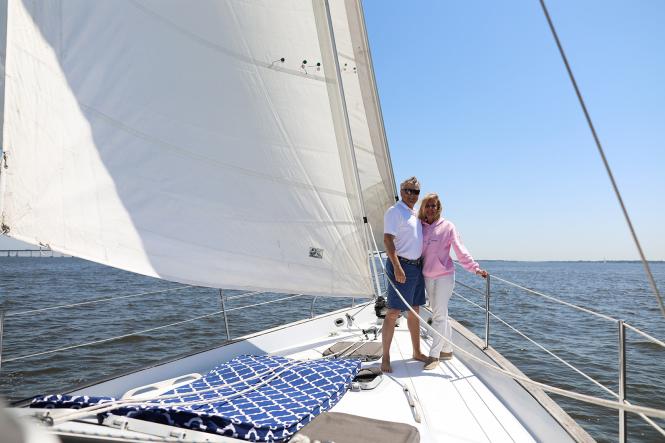 Chris Bell and Susan Rosepepe are the owners and operators of Seas the Bay Sailing Charters.