Fresh. Fruity. Grassy. Spicy. Perhaps not words usually associated with olive oil, but certainly descriptive of the varieties one can taste at Seasons Olive Oil & Vinegar Taproom. "Fustis" (stainless steel containers) filled with olive oils and balsamic vinegars line the walls of the quaint shop located on Main Street in downtown Annapolis.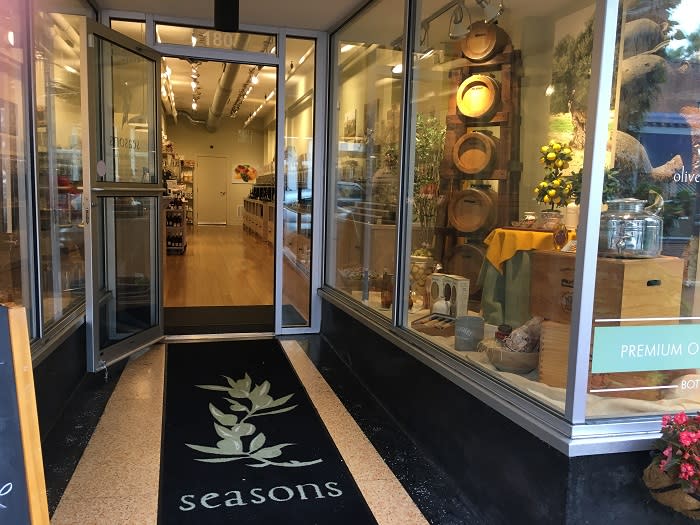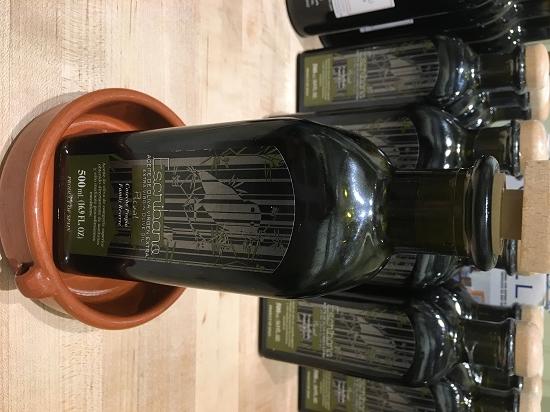 During my visit I met store manager Jordan Klein, a former sous chef whose knowledge on the authenticity of olive oils and balsamic vinegars is surpassed only by his passion for educating customers.  A few minutes into our conversation I was already tasting some of Seasons' most popular products using a method referred to as "strippagio," meaning "to aerate," in which a sip of olive oil is taken while inhaling air at the same time, refreshing the palate with the oil's truest and most vibrant flavors. Jordan explained that olive oil is essentially a fruit juice derived from olives that are harvested in large quantities once per year in each hemisphere, between May and June in the south, and between October and November in the north. Since the first store opened in 2009, all five of Seasons' locations carry olives that have been hand-harvested by preapproved farmers in Southern Spain, where owners Tim and Soraya Aguilar Balshi first began importing from their family's farm. After the harvest, olives are spun to extract the oil without causing damage to the fruit's flesh, and bottled for retail.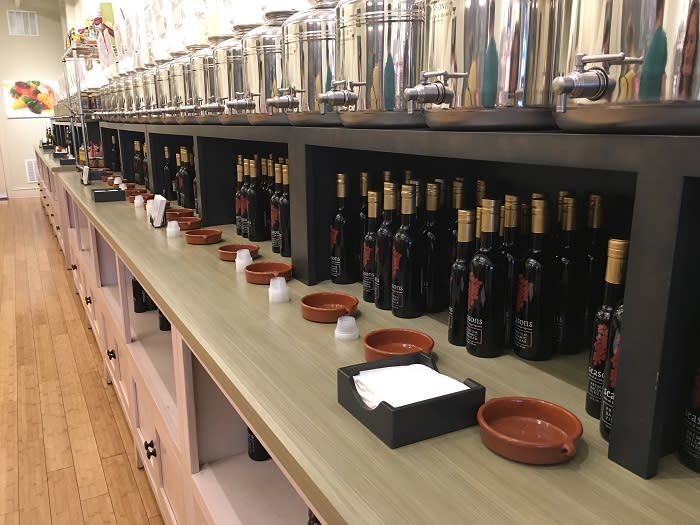 Though the process only takes a few steps from tree to bottle, there are several components that make this product unique to Seasons. Notably, they uphold "super premium"—also known as beyond-extra-virgin—standards as a part of their process to guarantee pure olive oil, unlike generic store brands. This means that every bottle contains oil that is extracted from one type of olive, harvested from one tree, grown on one farm. In addition, Tim and Soraya own an import company, allowing them to oversee the formulation and delivery of every product from start to finish. As Jordan put it, "unless you import yourself, you don't know what you're getting."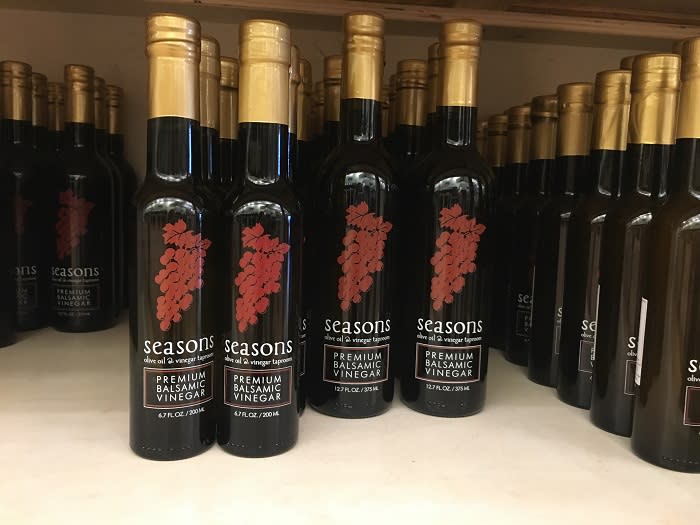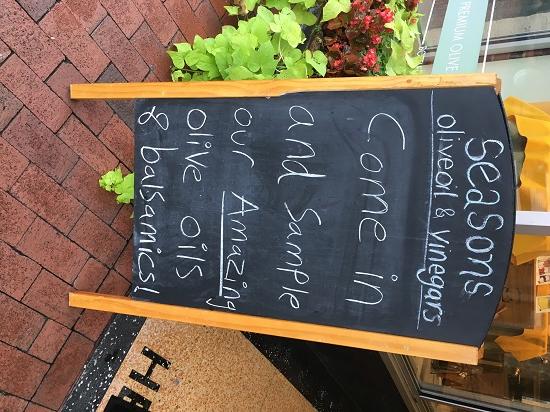 As with their olive oils, when it comes to balsamic vinegar, Seasons' knows how to cultivate quality flavors. Their vinegars are produced with grapes as the sole ingredient, from select partnerships throughout Europe. I was particularly impressed with the rich aroma of the Traditional 18 Year balsamic vinegar. Jordan noted that the grapes are harvested at peak sweetness before they can be reduced over an open fire to a concentrate, or "must", and then aged in wooden barrels made of oak, chestnut, cherry, and acacia. To speed the acidification process, small quantities of previously made vinegars are then mixed in causing the liquid to become more sweet than acidic. Any additional flavors such as fruit combinations are infused in Seasons' warehouse in Bethlehem, PA prior to distribution.
The olive oils and balsamic vinegars certainly take center stage at Seasons, but they are accompanied by a variety of salts and seasonings, colorful pastas, and even olive oil-infused soaps and lotions. There is so much to learn and explore in this shop—as the old adage goes, "To everything there is a season…" I recommend a visit to find yours!
Photos courtesy of Melissa Kuhta