Boutiques around town are ready to help you bundle up for the winter months as the temperatures make their way from crisp fall to chilly winter, which means sweater weather is upon us! Store windows are dressed with warm, soft, and stylish threads that beg for a brisk night. Whether you're looking for the perfect Christmas gift or treating yourself to a warm addition to your wardrobe, here are a few of the stores that are welcoming in sweater weather with open sleeves.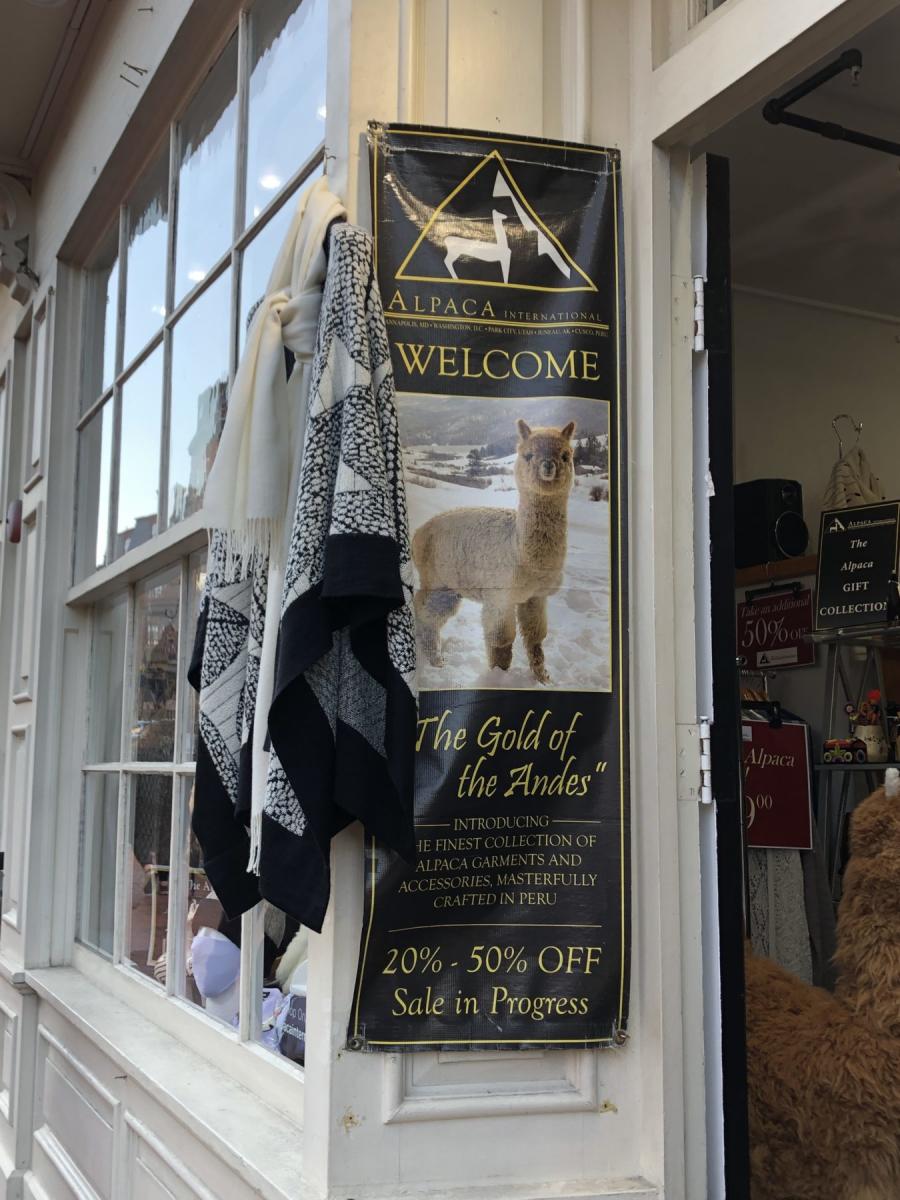 Soft and warm, Alpaca wool provides the comfort you're looking for from your winter style. Image courtesy of the author.
Sweater weather is kind of Alpaca International's thing. Soft and warm, Alpaca wool provides the comfort you're looking for from your winter style. Sweaters, jackets, scarves, and ponchos are among the luxurious and elegant items you'll find at this cozy flagship shop on Main Street. Alpaca touts the highest quality wool products and their superb collection begs to be worn! Find your perfect winter look or a unique gift for a chic loved one with many colors, styles, and sizes to choose from.
 
3 Sisters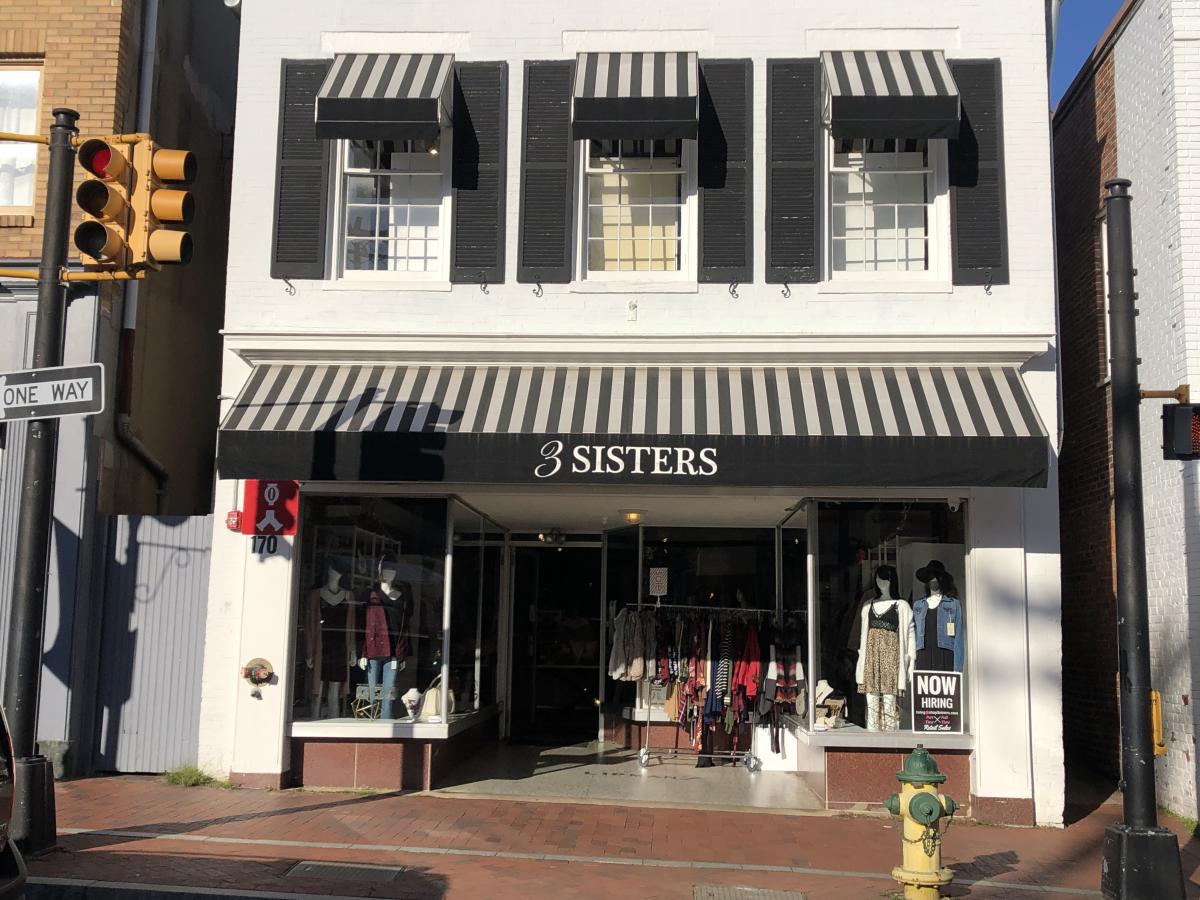 3 Sisters on Main Street. Image courtesy of the author.
Known for stylish, yet affordable fashion that ranges from casual to formal, 3 Sisters is prepared for the holiday season with warm and cheerful sweaters, scarves, and much more. With Christmas right around the corner, stop into the shop on Main Street to treat yourself to a comfy sweater that's sporting bold holiday patterns and colors. Add a matching hat and gloves to complete the festive ensemble. 
 
Irish Traditions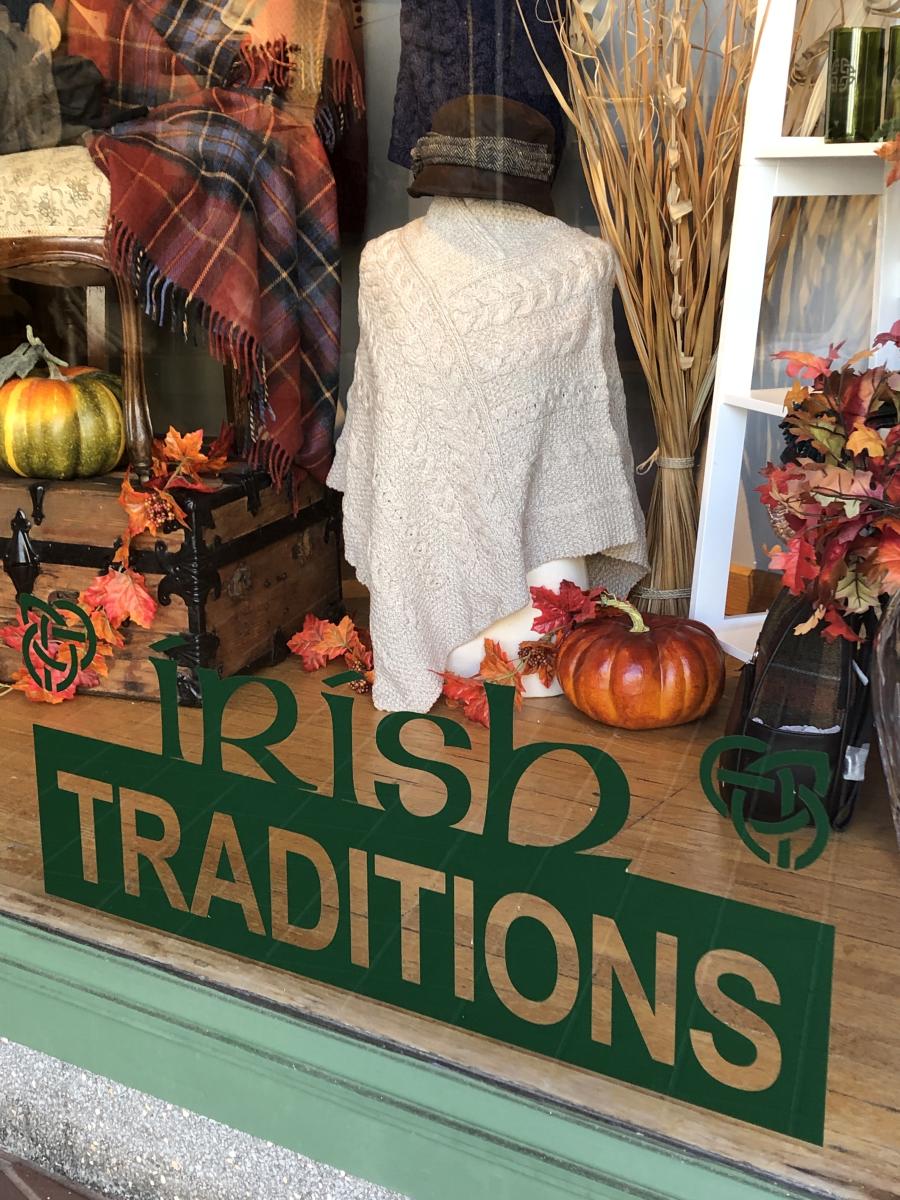 Irish Traditions has deep Irish roots and has been a Main Street staple for decades. Image courtesy of the author.
The Irish know how to stay warm, which is why we turn to Irish Traditions for classic wool sweaters in every color of the rainbow. Offering in-store shopping and curbside pickup, these traditional winter sweaters imported from Ireland are the perfect gift to find their way under your Christmas tree. In addition to beautiful Irish attire, Irish Traditions allows you to check off presents for everyone on your list as they provide a rare and delightful range of international goodies.  
 
The Lucky Knot
Annapolitans have no problem sporting the yacht look year around thanks to The Lucky Knot. Transition your preppy summer wardrobe into the cooler months with a local style that's keep you merry and bright as the temperature drops. From Christmas-inspired plaids to sophisticated fleece vests, The Lucky Knot doesn't skip a beat when it comes to filling your closet with comfortable high-fashion. You can even find matching plaid masks to complete your wintertime outfit.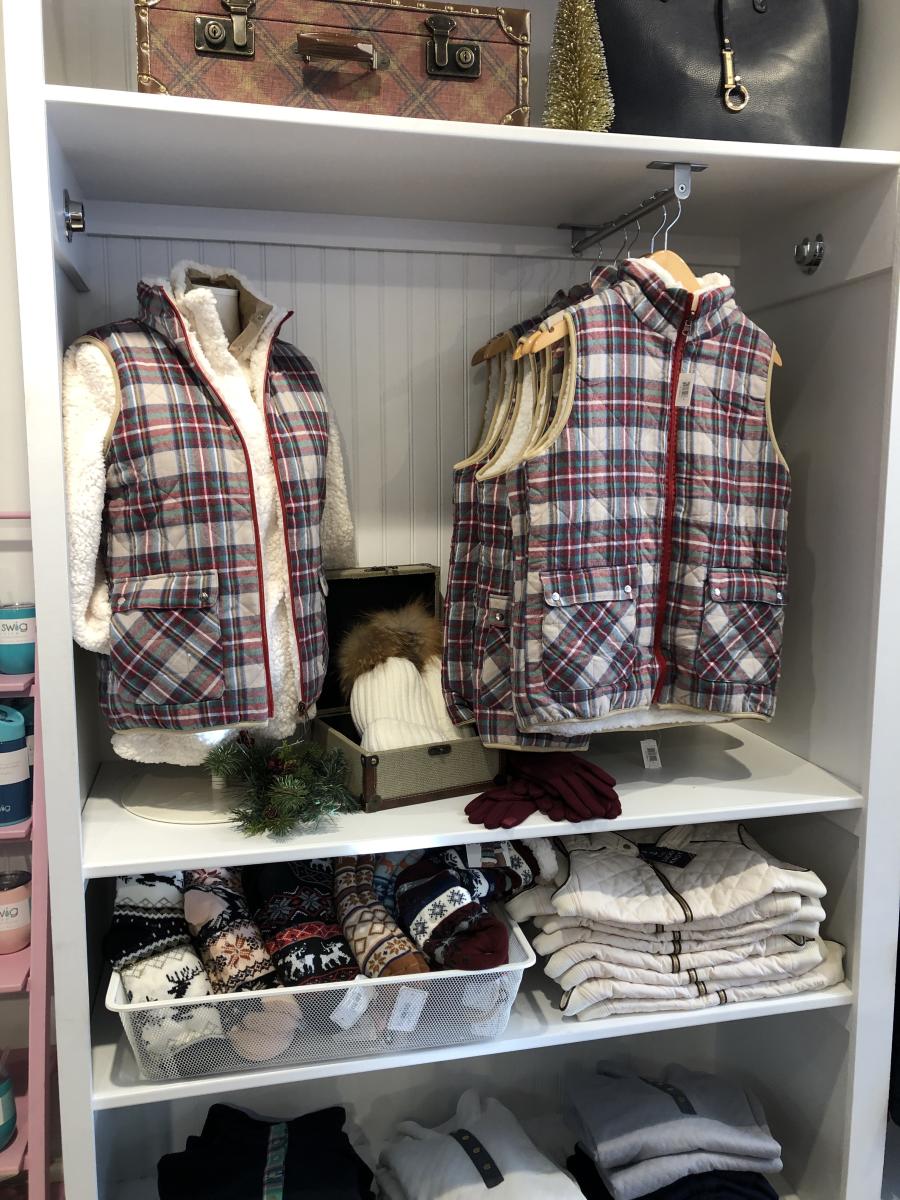 Preppy plaids and comfy fleece is the order of the day at The Lucky Knot. Image courtesy of the author.
 
FATFACE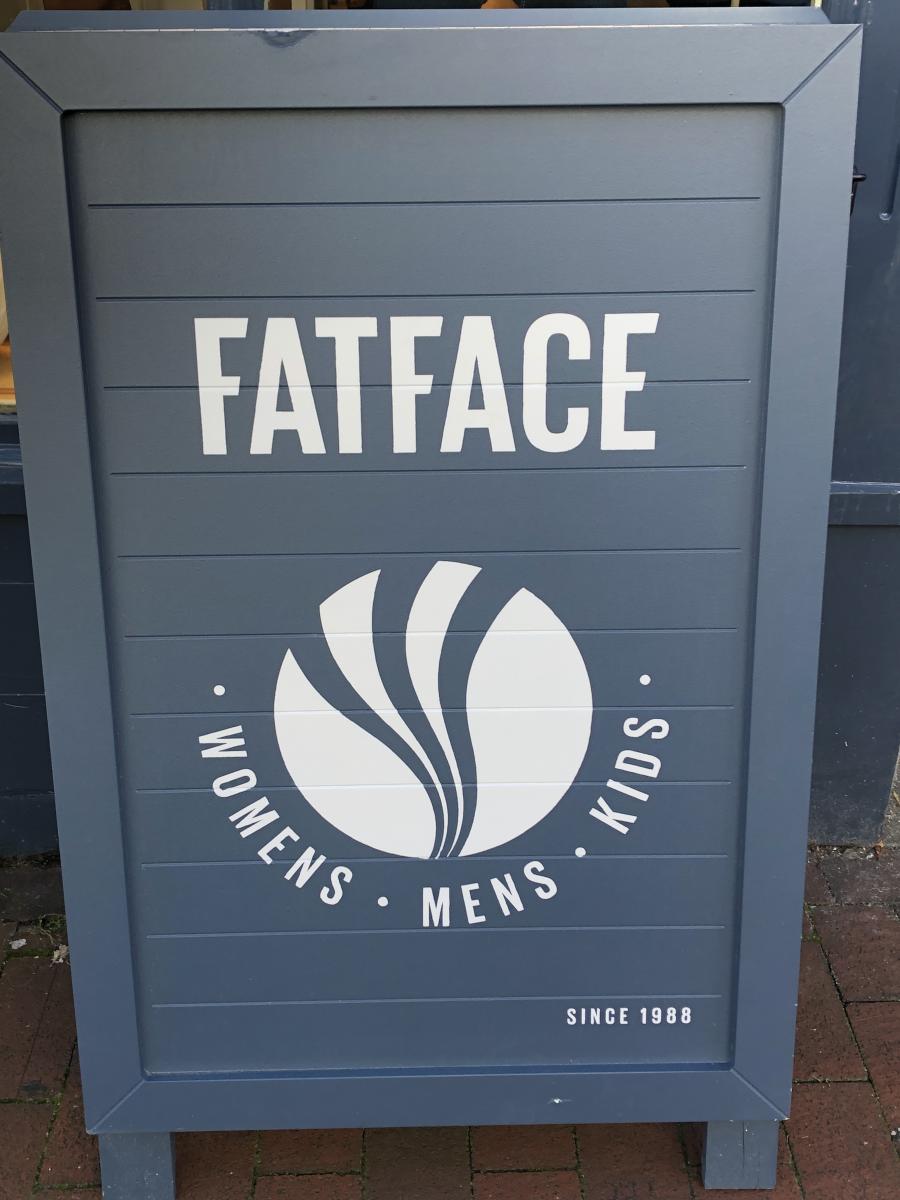 FATFACE is one of the newest retailers on Main Street and is open just in time for the holidays! Image courtesy of the author.
A newer boutique on Main Street, FATFACE, is a strong contender in the sweater game this year. This hip new shop provides Annapolitans with an exclusive selection of sweaters that will quickly become staples in your winter closet. Their unique threads will warm you up at first glance and do not disappoint when you're wearing them around town. Get ready for some compliments! Whether dressing up or down, the sweaters at FATFACE are the ideal transitional piece you're looking for.  From classic wool to trendy patterns, the boutiques in downtown Annapolis are open and ready to help you find the perfect cozy look for winter. Shop in-store or online to spruce up your wintertime look and share the warmth with those you love. Please note the current mask and social distancing regulations if shopping downtown. Several stores are offering curbside pickup and home delivery to help make your holiday shopping easy and safe. So, get shopping!