Heaven is a place on earth and it's filled with hand-crafted sugary delights. I'm talking about Sweet Hearts Patisserie (patisserie: quite literally a shop where french pastries are sold) in the Clock Tower Place. There are whimsical things to ooh and ah over from the moment you walk in. A darling chandelier hangs here, a tufted velvet chair sits there, and most entrancing of all, a multicolored display of macarons that call to you the second you lay eyes on it.
I have been coming back for these confections for years now and the magic of the whole experience is fresh every time. It truly is a kid in a candy shop kind of situation and I can never quite control myself from getting all the treats. Owner Kristen Rowell has been bringing folks like me to their happy place for eight years. Everything, and I mean everything, is made fresh and from scratch by the talented and dedicated crew behind the curtain.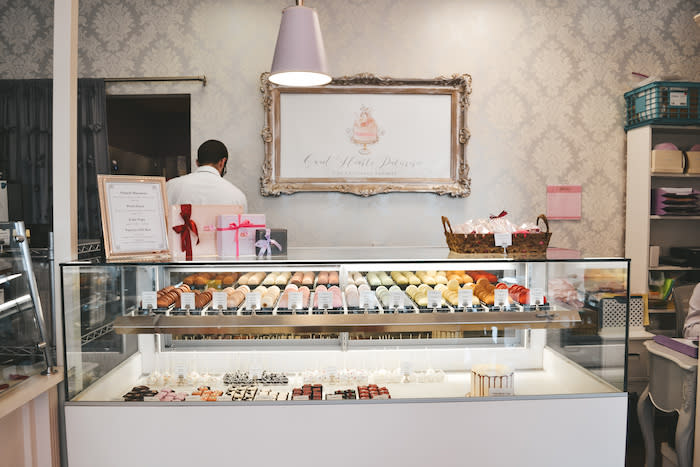 The macarons at Sweet Hearts Patisserie are simply the best around. Now, macarons are notoriously labor-intensive. It is, in fact, a labor of love that produces these delicate cookie sandwiches and you can believe they have it down to a science here. Each cookie is perfectly crisp on the outside, exquisitely moist on the inside, and filled with a flavored buttercream that will make you wish each one was not so cute in size. Sweet Hearts makes over twenty flavors of macarons with typically ten on display any given day.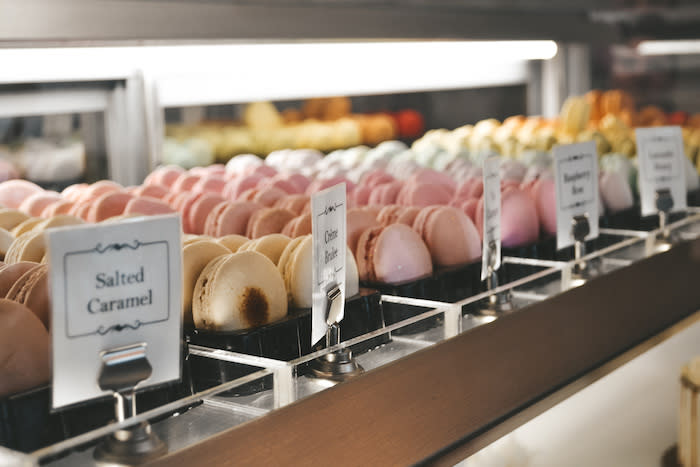 In terms of cupcakes, Sweet Hearts Patisserie keeps the classics on standby: Chocolate Silk (the name says it all), French Vanilla (being vanilla has never been so exciting), and Red Velvet (a timeless classic). In addition, there are three seasonally rotating cupcakes such as the Chocolate Dipped Strawberry (devil's food cake with strawberry buttercream), Salted Caramel (fluffy yellow cake with salted caramel buttercream), and Champagne Rose (rose-infused cake with champagne rose buttercream) available that day.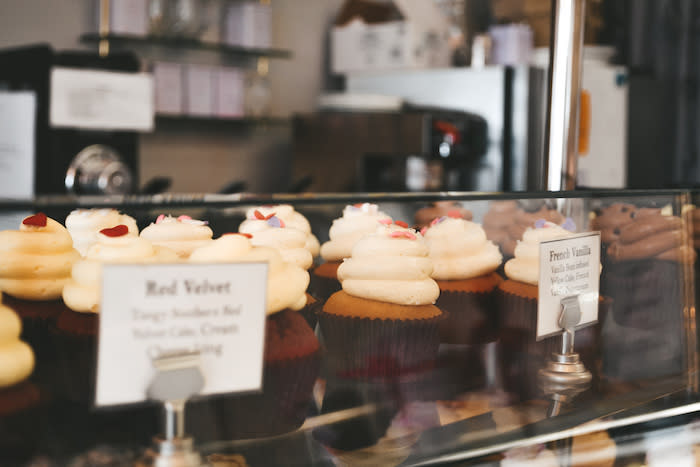 We had just about had our fill of cookies and cupcakes, but to really seal the deal on our sugar coma we dug into the petit fours, sublime little squares of moist cake coated in a decadent frosting that's rich but not sickeningly sweet. (The magic of buttercream strikes again!) We were treated to the almond apricot, the strawberry champagne–complete with edible glitter–and Kristen's favorite: the triple chocolate. If you love cake like me, but don't want to deal with the judgment of getting a whole one for yourself petit fours are the answer to your problems. (Also, possibly new friends.)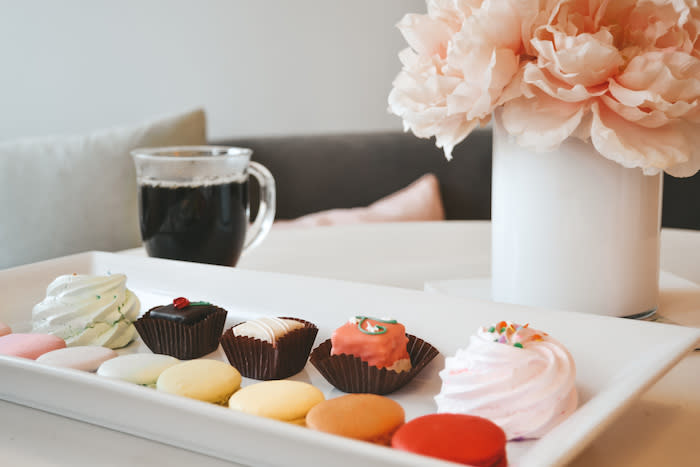 Three macarons, one and a half cupcakes, and a couple of petit fours later I was on my way to a much-anticipated sugar crash where I could lavish in my overindulgence and dream of the soonest moment I could do it all again. (If you don't already know that I brought home a bag of goodies to last me the week you haven't been paying attention.)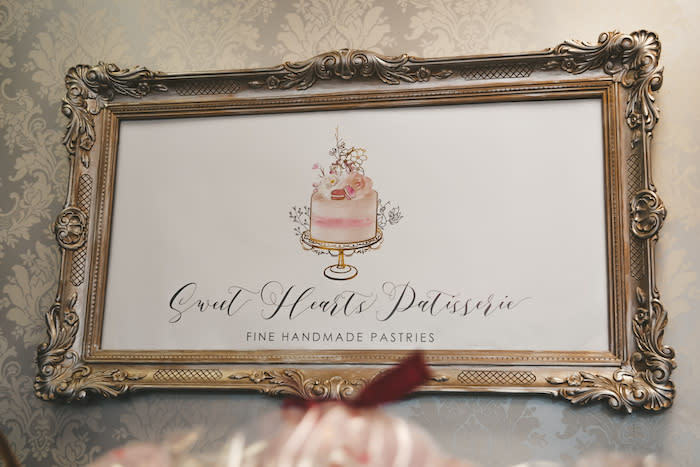 Sweet Hearts Patisserie is coming up on their eight-year anniversary and they always celebrate with a very special macaron box. Be sure to stop in next month to see what sweets are in store for the festivities!