We've all gathered with friends and kicked around our "what if" dream ventures. When college buddies Daniel Messeca, Alex Josephs, and Earl Holman asked, "what if we opened a craft brewery?" they went even further and took action. "No one stopped us and next thing we knew we had a lease," says Messeca. Crooked Crab Brewing (8251 Telegraph Road, Suite E., Odenton, MD 21113​) opened its doors in February of this year and hit the ground running, churning out tasty brew after tasty brew.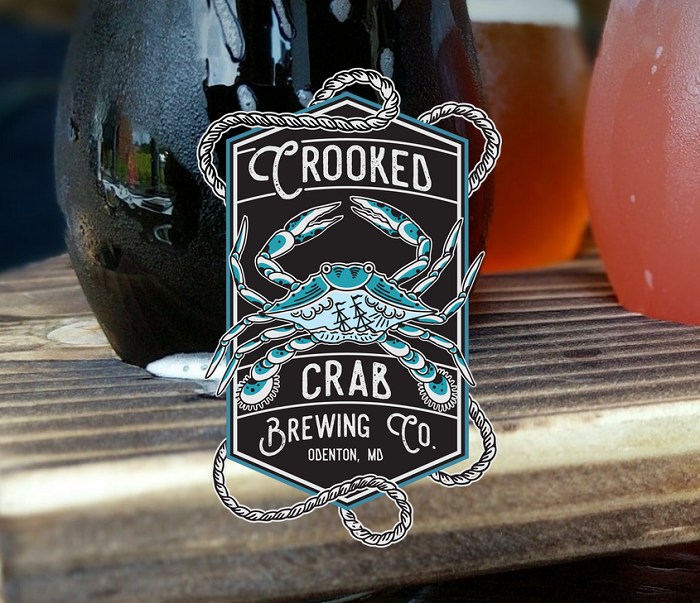 Photo courtesy of Crooked Crab Brewing Company
As a first year brewery, they've garnered awards from the Maryland Brewers Association for its I Fought the Claw IPA and it's Raspberry and Mango Walked into a Bar Sour Ale, as well as being named one of the 10 Top Breweries in D.C. Metro Area by WTOP. Not bad, fellas!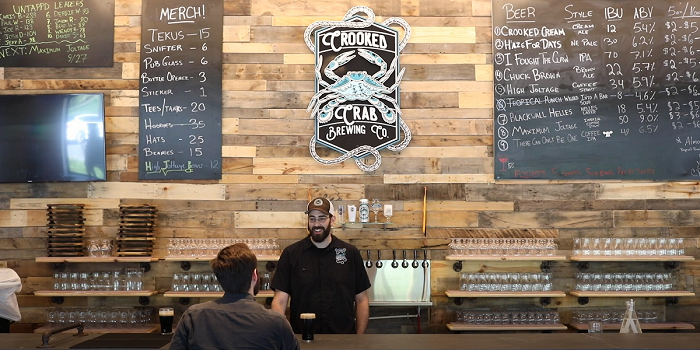 There may be no better hangout spot than the taproom at Crooked Crab. The space is huge – the perfect meeting place for friends on a weekend. They've got tabletop shuffleboard, games, and a wall projector for football-lovers. If you get hungry, grab a bite from the food trucks posted up right outside Wednesday through Sunday.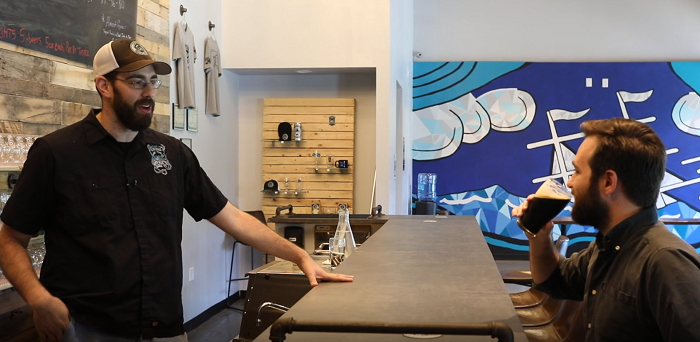 While you're there, make sure to try their I Fought the Claw IPA. It's a citrus-forward and well-balanced IPA for beer novices and snobs alike. From easy-drinking cream ales to barrel-aged imperial stouts, Crooked Crab has something for all. If you're like me and want to see more great craft beer in the area, make sure you get out to Crooked Crab and support these guys.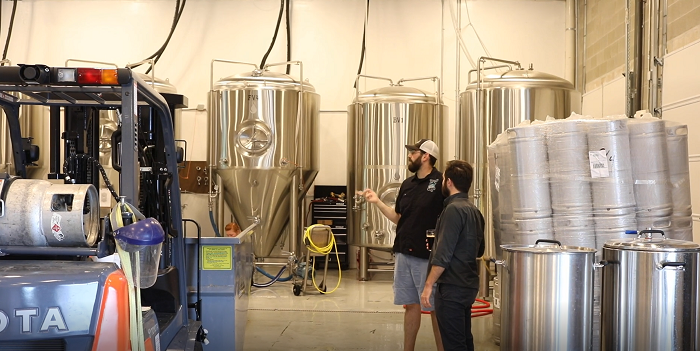 For more on the brewery, be sure to check out Liz Murphy's Naptown Pintcast interview with the Crooked Crab team.
Cheers!
Videography and photos courtesy of Patrick McNamara of Drawn to the Image.