Over the past seven-odd months since the onslaught of the seemingly incessant coronavirus, one substitute method of socially distanced and curve-flattening entertainment has been living-room streaming video and binge-watching television. Before the COVID-19 pandemic, families seeking a night out turned to the closest, easiest, and most reasonably priced diversion, opting for a quick and early dinner at a nearby restaurant before "taking in a movie." Until the viral outbreak, it was not only reliable, but safe, too. This was also a popular form of "date night," pre-corona that's become as hard to envision in the current environment as "asking someone out," which today begs the definition of exactly what "out" entails.
 
How Times Have Changed
CBS News reported in October that Regal Cinemas, which has a theater in Waugh Chapel northwest of Annapolis, was closing more than 500 U.S. theaters, "indefinitely affecting 40,000 workers," and Reuters reported that over the summer months of July through September, AMC theaters lost $90 million, with attendance down 97%. The good news for Annapolis and northern Anne Arundel County is that the two Bow Tie cinemas in the city, at Harbour Center off Solomons Island Road and at the Westfield Annapolis Mall, are open for business, as well as the Cinemark Egyptian 24 at Arundel Mills in Hanover. "Business," however, has also taken on a new meaning. Of all industries affected drastically by the pandemic, movie theaters have taken one of the largest hits. One initiative is something called CinemaSafe, a website that begins "Welcome Back to the Movies" and takes all the current exigencies of moviegoing into consideration.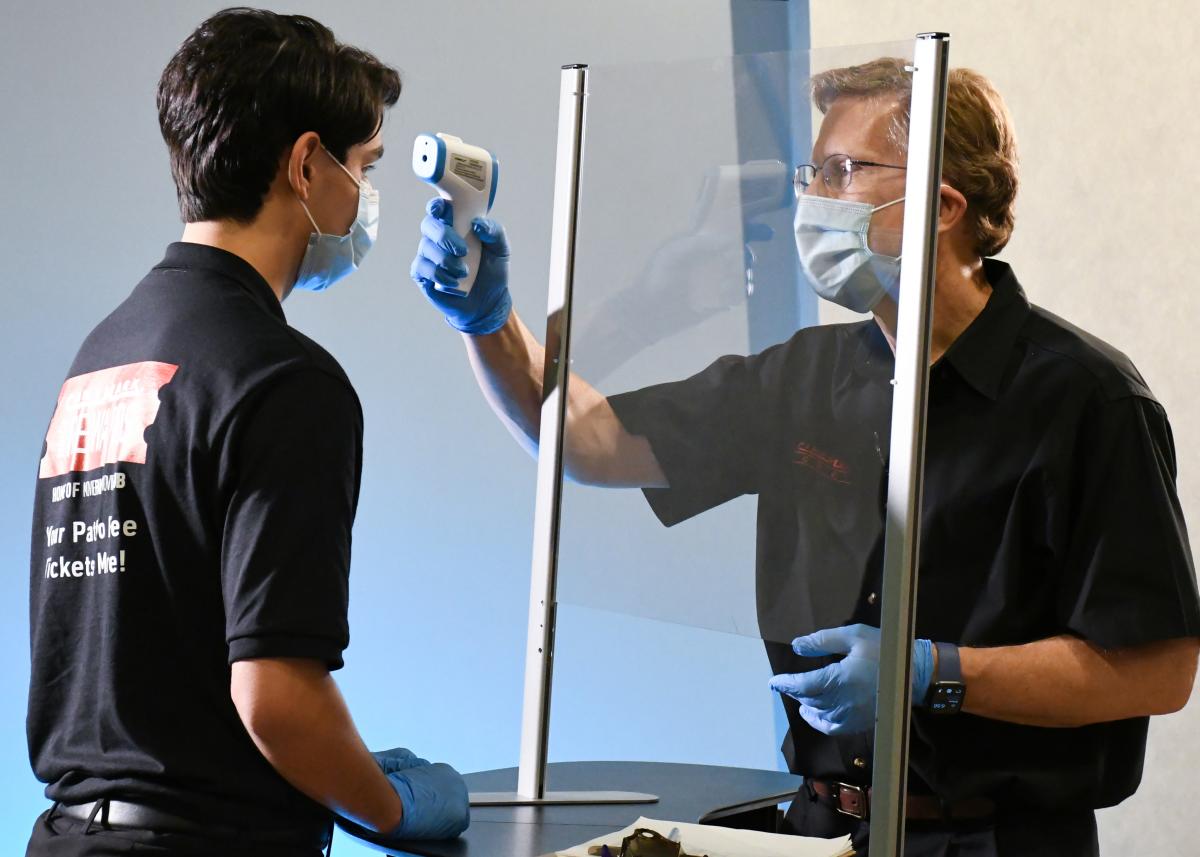 Movie theatres are going above and beyond to protect their employees as well as moviegoers during Covid., Photo courtesy of Cinemark.
According to Patrick Corcoran, Vice President and Chief Communications Officer of the National Association of Theatre Owners (NATO), "As far as protocols in general, survey data suggest moviegoers' comfort in returning to movies increases markedly when they learn of the various requirements of CinemaSafe." The association introduced this initiative "to provide moviegoers with the assurance that wherever they see CinemaSafe displayed, they will know that particular theater requires masks for employees and patrons, there is social distancing, limited capacity, enhanced cleaning and air flow, and filtration." According to Corcoran, "Satisfaction with the protocols and theater safety is in the 90% or higher range for those customers who have returned to moviegoing."
 
What You Need to Know Before You Go
On October 30, Associated Press film writer Lindsey Bahr filed a special report of "things to know" about returning to the movies. Noting that "it's been over two months" after it was deemed safe enough to go to a theater anywhere, "a fair amount of confusion" persists. According to NATO, "54 percent of screens are open in the U.S." Under "Where are Theaters Open?" the report lists that "most states, except New Mexico, although some are on a county-by-county basis [Maryland being one]," have opened indoor movie theaters. San Francisco in California and some counties in New York have been cleared to open at 50 percent capacity, and theaters in New York City, Washington, D.C., and Los Angeles will remain closed for now.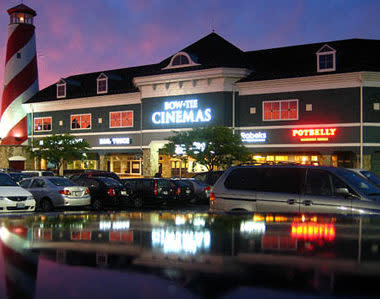 Bow Tie Cinemas has two locations in Annapolis, Harbor Center off Solomon's Island Rd., and Westfield Annapolis Mall. Image courtesy of Bow Tie Cinemas.
 
Movies, Old and New
While Hollywood has been reluctant to release new films during the pandemic, some are "being released in theaters almost every week," according to the AP story. At the time it was written, the "biggest release" had been in late August, with "Tenet" still playing nationwide on 1,800 screens. Among others are "Honest Thief," with Liam Neeson, Gillian Jacobs in "Come Play," along with "The Empty Man," and "The War with Grandpa"—not exactly grist for typical cinema hype, much less any Academy Award nominations. That is, if there will even be an Oscars, the ceremony was recently pushed back from February to April next year. Open theaters are trying to make the best of this unprecedented situation, offering "retro" releases for $5 a ticket, with "Apollo 13" making its epic limp back to earth from the moon for the 25th anniversary of the film, starring Tom Hanks as astronaut Jim Lovell.
Along with all the safety precautions detailed in the CinemaSafe guidelines, purchasing and consuming concessions at the movies is also a bit of an adventure. While San Francisco has banned food altogether, and Chicago "has recently suspended dining and bar services at theaters," moviegoers may buy concessions following the NATO safety guidelines and "are generally allowed to remove their masks" to eat and drink, which seems logical enough.
 
Rent a Private Theatre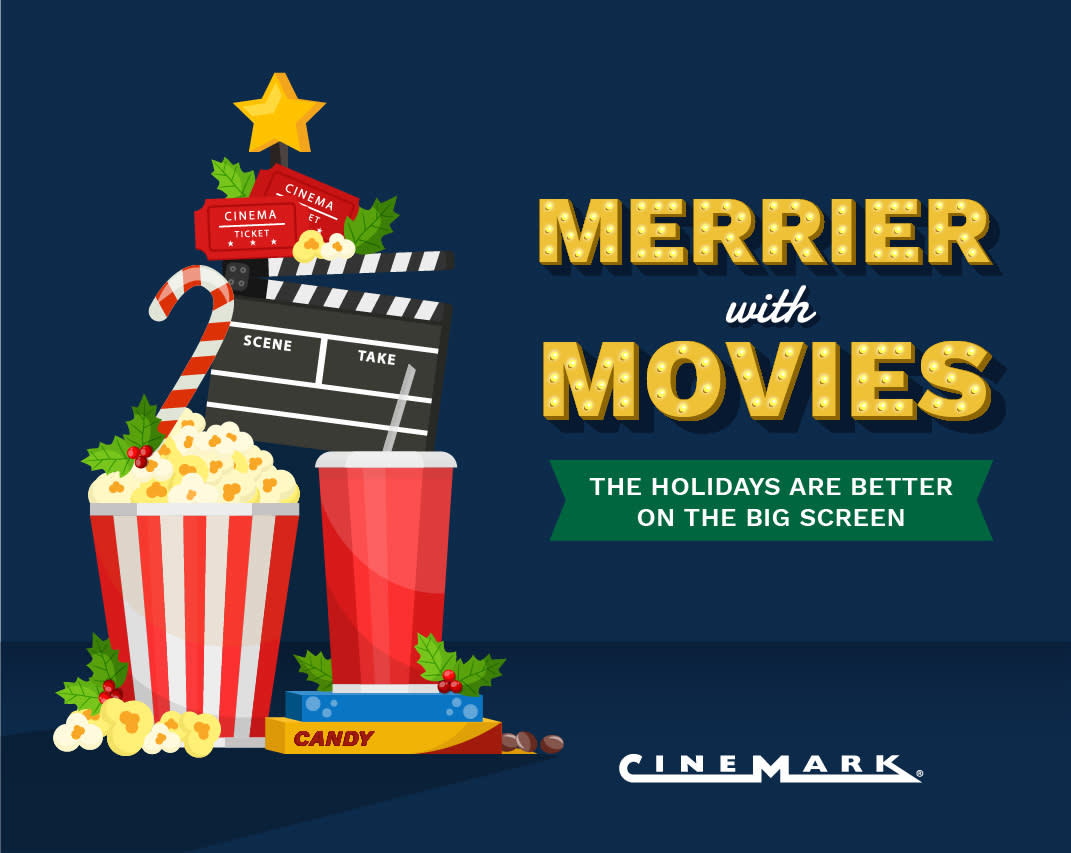 Rent a theatre for your own small group gathering. Image courtesy of Cinemark.
Other viewing options are available, as well. In addition to watching a film while masked and socially distanced, some chains are hosting private parties for 20 people, ranging from $99 for "back catalog classics" to new releases starting at $149. For video gamers, private parties are available for two hours at $99 to allow games to be played on "the big screen." So, is it safe and worth the risk? The Associated Press went to a public-health expert at Virginia Tech for the answer. According to Dr. Lisa M. Lee, "with cases surging, I'm not sure that being indoors for two hours with folks is a really good idea." The preceding is the best advice a potential moviegoer should follow before making an informed decision on whether sitting in a theater to watch a film, in stadium recliner seats and Dolby sound, with popcorn and drinks in hand, is worth the risk.