It's a safe bet the time is right to finally organize that weekend away with your buddies.  Buckle up and land the plane with a trip to the BWI region and surrounding entertainment district—loaded with places to stay, things to do, and ways to get around, a weekend in this accessible locale is your ace in the hole. 

 

The BWI/Arundel Mills region is the perfect home base for your next guy's weekend. Video courtesy of Visit Annapolis & Anne Arundel County.

 

Whether or not you're a baseball or football fan, you'll want to take in a game at either one of Baltimore's top-notch stadiums.  Watch the O's slug it out on Eutaw Street at Camden Yards or catch the Ravens going for it on M&T Stadium's gridiron.  With ten months of play to choose from between the two of them ,you'll find ample opportunities to root-root-root for the home team!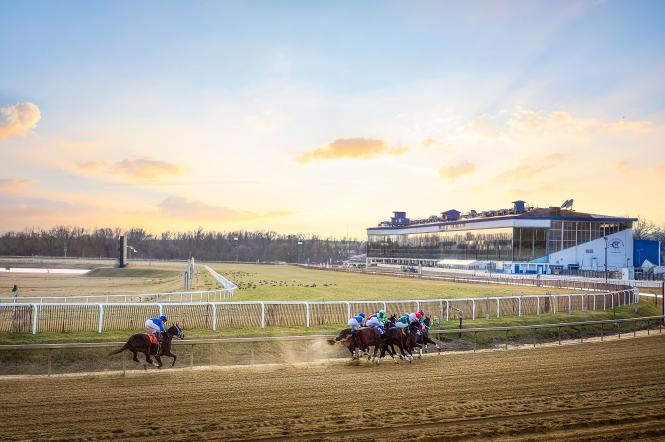 It's not a sports weekend without a little horseplay.  The
Maryland Jockey Club
has year-round action.  Founded in 1743—more than 30 years before the start of the Revolutionary War—MJC is the premier destination for world-class Thoroughbred horse racing.  Image courtesy of the Maryland Jockey Club.
Can't commit to one sport?  Settle in to Sports & Social Maryland at Live! Casino & Hotel, offering guests the ultimate gaming experience 24/7.  Here, with FanDuel Sportsbook on site, you have the entire sports-betting universe at your fingertips.  Catch your favorite team or watch an MMA fight.  Whatever your pack is looking for, you'll find it on the 100-foot media wall, 40 HDTVs or center stage on the 47-foot screen.  There's always action, and it's always big.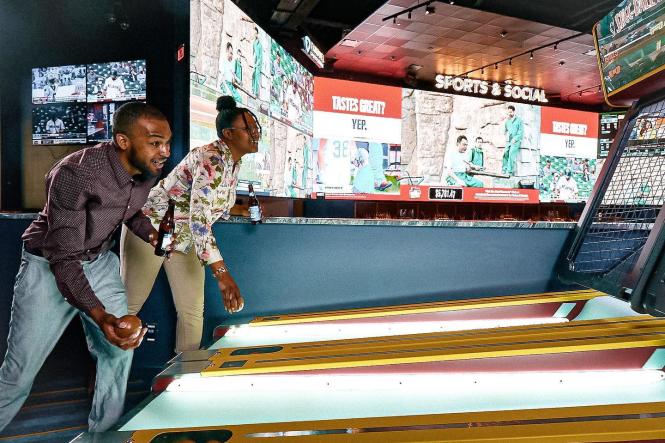 Time to gather your crew and get out of the house for the win at Maryland Live! Casino & Hotel; all action all the time with slots, table games, poker, and FanDuel Sportsbook.  Image courtesy of Sports & Social MD.
Add some culture to your weekend with a trip to a faraway land—no passport required.  Guinness Open Gate Brewery and Barrel House is just minutes from BWI, the stadiums, and Maryland Live! Casino & Hotel.  Notably, it is the only brewery stateside brewing Guinness Blonde, and it's right here in Maryland.  Says Ryan Wagner, Guinness Open Gate Brewery National Ambassador, "we managed to do something pretty remarkable.  We took a 260-year-old global brand and we made it into a local bar."  Featuring tours, a tap room, and onsite dining options—my goodness—you and your buddies will record this Guinness as a personal best.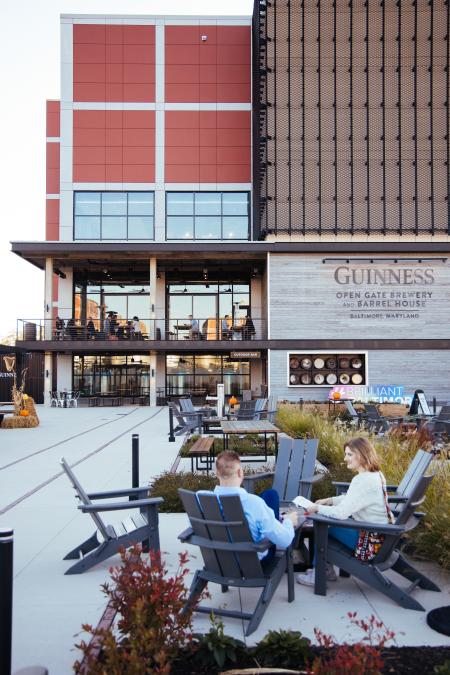 Visit nearby Guinness Gate Brewery and Barrel House to feed your thirst (and
hunger
) for the Emerald Isle. 
Image courtesy of Visit Annapolis & Anne Arundel County.
Your action-packed sports weekend is going to require a place to stay for at least a night or two.  And the BWI region has got you covered.  Stay in the middle of the action at the Maryland Live! Casino & Hotel, with it's AAA four-star accommodations.
There's also a wide-open field of other winning options nearby including the Cambria at Arundel Mills, the Hotel at Arundel Preserve and the Hilton Garden Inn.  All of these options afford guests easy airport and train accessibility, and many have the added bonus of shuttle services.  Make use of the MTA Light Rail train to beat the traffic.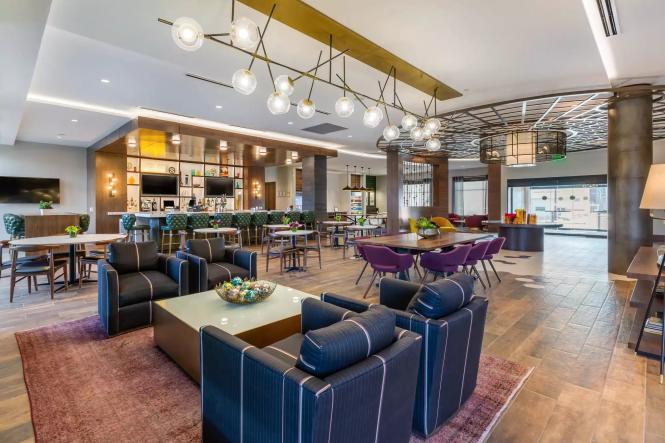 Cambria Hotels at Arundel Mills/BWI Airport: where great style meets eco-friendly amenities, just 12 miles away from the stadiums, in the heart of Baltimore. Image courtesy of Cambria Hotels.
Now it's time to put your money where your mouth is and make good on all that getaway chatter.  Odds are you won't regret it.