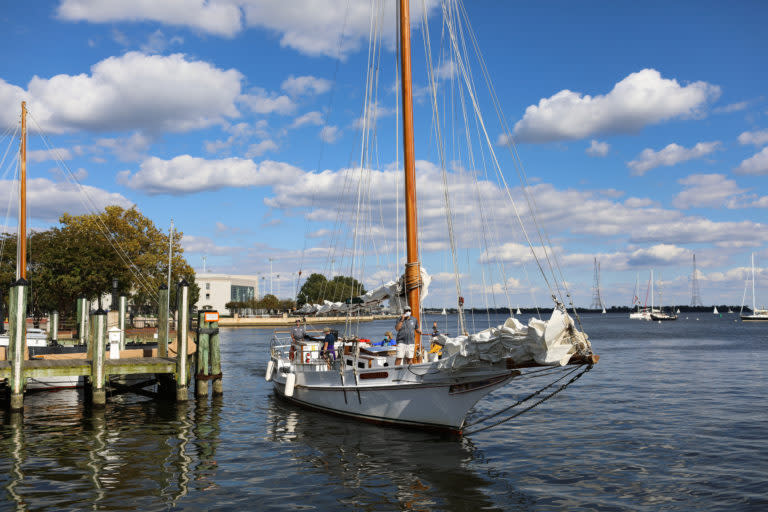 The Wilma Lee sails into City Dock in Annapolis. Photo courtesy of Visit Annapolis.
Built in 1940 and restored in 2019, the Wilma Lee was unveiled this past summer as the latest boat to set sail on the shores of the Chesapeake. This historic boat resides at the Annapolis Maritime Museum and will sail seasonally with it's heritage and sunset cruises.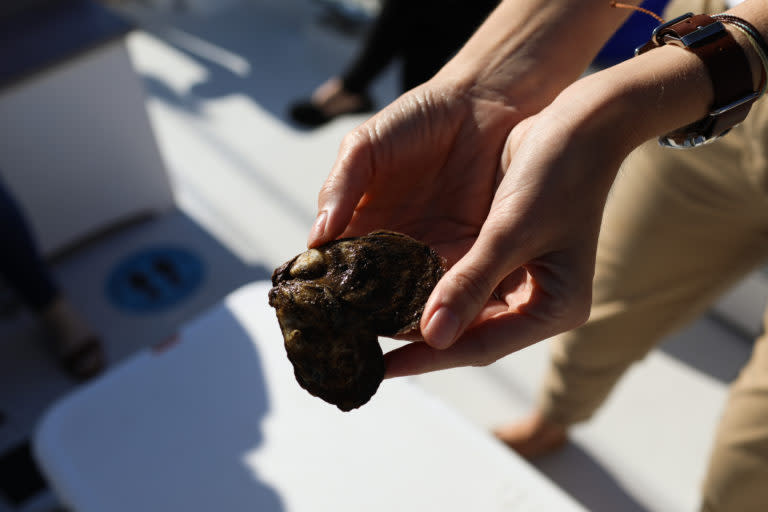 Skipjacks are known for their quick maneuverability across the water as they harvest oysters. Photo courtesy of Visit Annapolis.
The Wilma Lee offers a variety of educational tours on the Wilma Lee. The boat is often used in their summer camp programs to educate campers on the importance of oysters and the amazing bio-diversity of the Chesapeake Bay.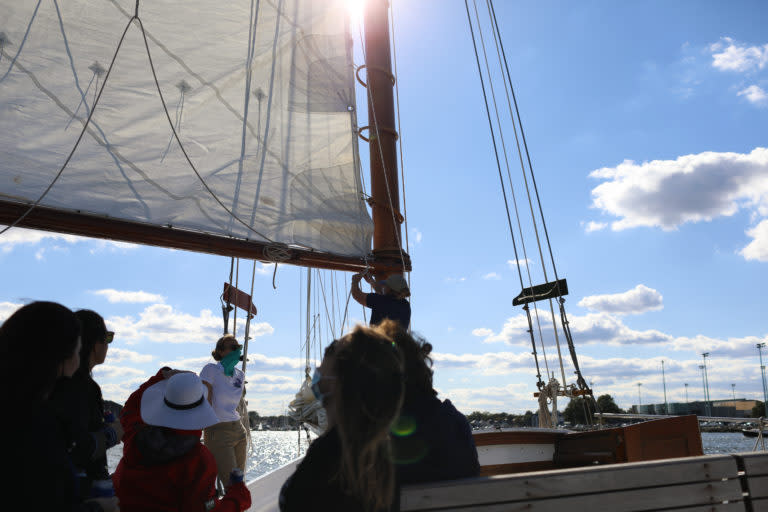 Sailing on the Bay is a must when visiting Annapolis. Photo courtesy of the Visit Annapolis.
In addition to their educational tours, you can join them for a leisurely sunset cruise with music and an adult beverage! Or for a more private affair, charter the historic skipjack for your own corporate or social event!
Hare more in Annapolis Discovered's latest video.