Make your Instagram account go down in history by tagging your photos with #visitannapolis and snapping your next pic at one of our favorite backdrops. Here are nine of Annapolis' Top Instagram-able Historic Sites to make your next post stand out:
Annapolis City Dock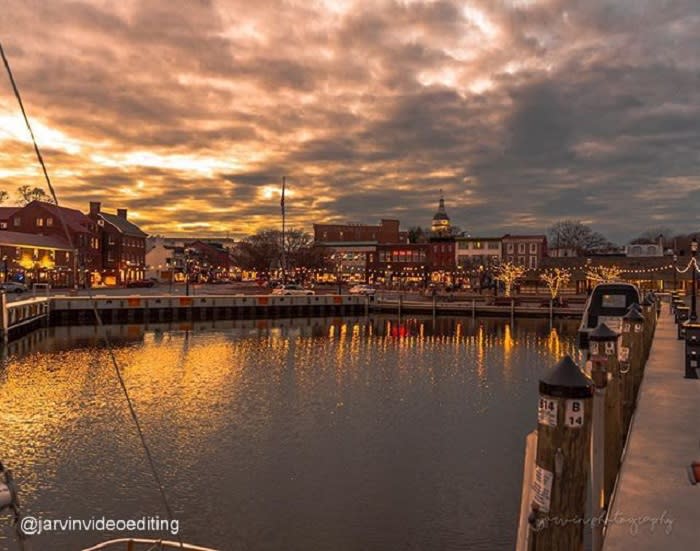 City Dock - Credit @jarvinvideoediting
Since its founding in 1649, Annapolis has always been an active seaport. Sailing ships delivering and loading goods including tobacco and grain transitioned to the leisure variety at Annapolis' City Dock. Take an aspirational photo in front of the yachts docked at Ego Alley, connect with history at the Alex Haley Memorial or have some fun on one of the open piers. Ice cream cones recommended, but not required!
Historic London Town & Gardens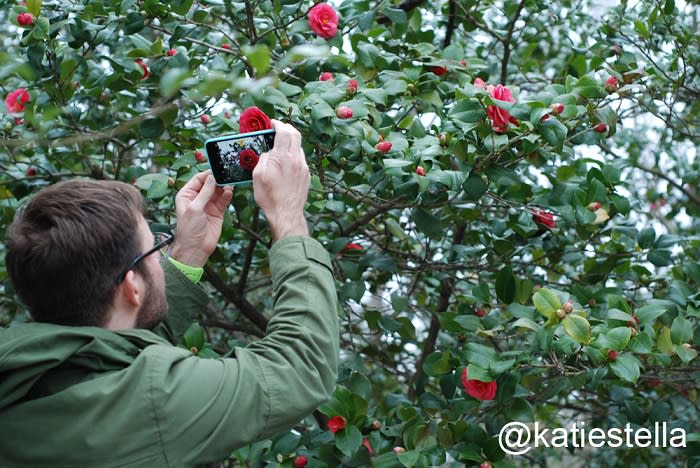 Londontown - Credit @katiestella
Historic London Town and Gardens is a 23 acre park on the South River. London Town was founded in 1683 as Anne Arundel County's seat. The "lost" Colonial town has been restored and recreated to its heyday which lasted approximately 100 years. On the beautiful grounds you'll find countless photo opportunities in the gardens, on short walking paths, at the South River overlook, and in the rustic barns.
Jonas Green Park
Jonas Green Park is named for Jonas Green, Maryland's public printer during the Colonial period. Sited on the Scenic Severn River in the shadow of the Severn River Bridge, the park is located near the original landing of a ferry between Annapolis and the Northern shore of the Severn. A small portion of an older bridge remains as a fishing wharf. The Park is the perfect spot for landscapes and creative portraits. Capture the Annapolis skyline, snap a silhouetted portrait at sunset or (carefully!) use the rocky jetty as your studio.
The State House
The Maryland State House is the oldest state capitol building in continuous legislative use in the United States. The cornerstone for the present structure was laid by Governor Robert Eden on March 28, 1772. You may find yourself tempted to make its stunning dome the center of your photos, but the building itself offers up lots of architectural character perfect for portraits. Pose in front of one of the grand columns, stately carved doorways or the lush grounds.
Alleys
Annapolis' design was patterned after baroque European cities. Grand traffic circles were placed around the centers of church and state power with broad streets radiating outward. The design proved troublesome for getting around on foot. Annapolitans took shortcuts between buildings and cut through backyards and vacant lots instead. Some of these alleys were paved or became streets. Approximately 10 alleys in downtown Annapolis are considered historic and a few remained unchanged including Chancery Lane and Tate Alley. The former not only offers a convenient path from Main Street to State Circle, it's every photographer's favorite spot for a State House dome photo.
Paca Gardens
Perhaps the best part of the William Paca House is what's tucked behind the 18th-century Georgian mansion. The two-acre oasis is a place of tranquility in the middle of a bustling historic district. Intrigued by garden details in the background of Charles Willson Peale's 1772 portrait of Paca, researchers reconstructed the site from a series of archaeological digs that turned up evidence of the garden's former glory. Terraces, boxwood gardens, latticework, water features and a Summer House offer up countless ways to take a memorable photo.
Pinkney Street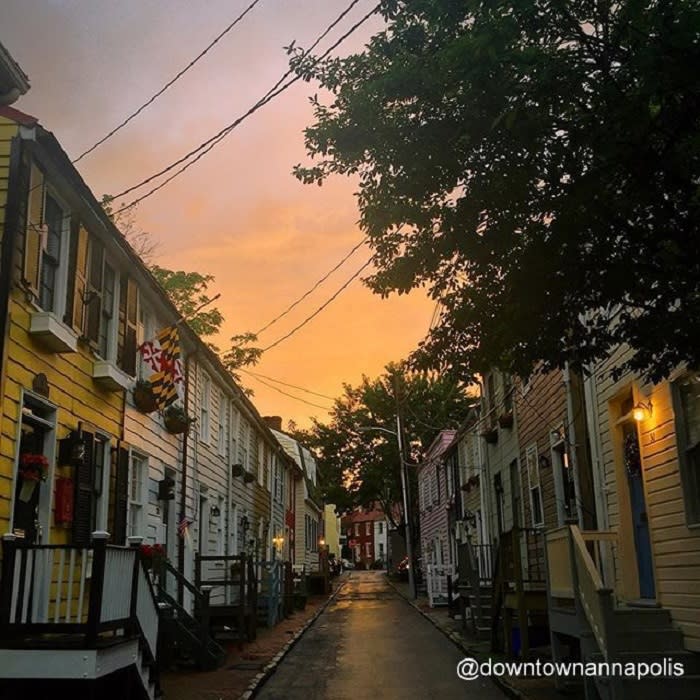 Pinkney Street - Credit @downtownannapolis
A collection of colorful historic homes greets visitors on Pinkney Street and yes, there's even a pink house on Pinkney Street! There's no parking on this one-way street so there's zero chance of cars cluttering up the background of your photo. The red Shiplap House with white picket fence located towards the bottom of the street is believed to be the second oldest structure in historic Annapolis.
Great Frogs
Great Frogs Winery is located on Harness Creek Vineyards. The beautiful property maintains its green-space roots; it's been used as farmland since 1691. An old tobacco barn has been re-purposed as a charming tasting room. Schedule a tasting or attend one of their public events for wine, cheese, twinkle lights, and a pretty vineyard perfect for posing.
On the Water
No boat? No problem. Join Watermark for a sightseeing cruise, Schooner Woodwind for a sail on the Chesapeake Bay or Capital SUP for a paddle. It's nearly impossible to take a bad photo when you're on the water!