West Annapolis is a delightful destination just a few minutes outside of Downtown Annapolis and within walking distance to Navy Stadium. Bounded by Weems Creek and the Severn River, the Village of West Annapolis is purposefully discreet to seemingly maintain its neighborhood charm. Laced with locally owned businesses and welcoming storefronts, West Annapolis is a fantastic area to spend an afternoon. Evelyn's brings to West Annapolis a hometown feeling, complete with comforting smells from the kitchen and a smiling face as you walk through the door. Located on the corner of Giddings Avenue and Annapolis Street, Evelyn's larger than life peach statue and eye-catching mural (that is located on the side of the building) showcases a modernized still life that serves as a beacon of good feelings that draws in crowds of hungry guests during the weekend breakfast and brunch hours.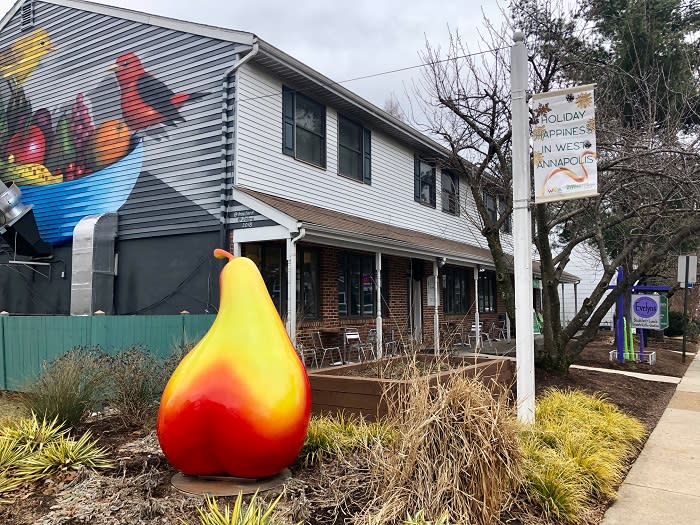 There's a refreshing lack of structure when you enter into Evelyn's. There's no waiting area, host stand, or pagers to let you know when your table is ready. A server donned with a smile greets you casually and accommodates you as best as possible. The kitchen is open and there is a diner counter along with a number of tables. During the warmer months, the patio is open for seating.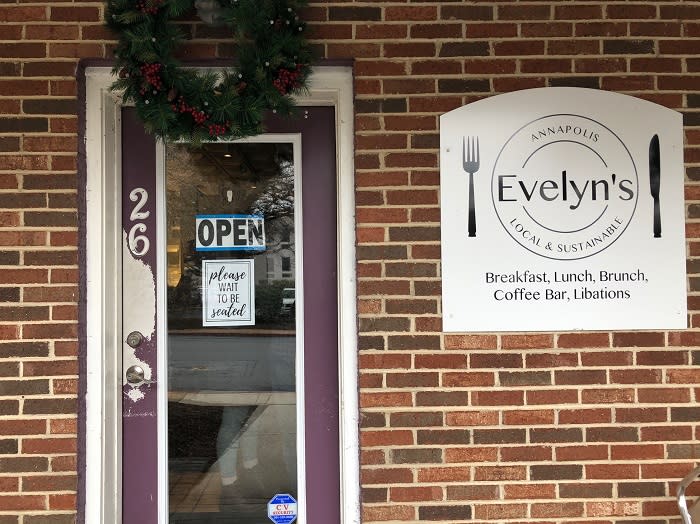 Evelyn's showcases a "farm to table" style menu that sources its ingredients from local farmers and bakers. With a focus on sustainability and freshness, the finely curated menu at Evelyn's capitalizes on classic combinations blended with seasonal twists. Each dish is pleasantly accentuated by the quality of the ingredients.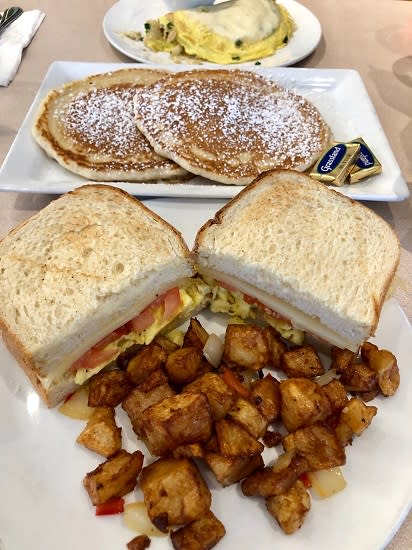 Pieces from local artists hang on the east wall of the restaurant and a sign reminding you of the local farms that they source their ingredients from changes daily. The team at Evelyn's operates like a well-oiled machine, with each person stepping in to make each experience seamless and enjoyable. Evelyn's is a welcomed step away from Downtown Annapolis, offering a "main street" feel where you'll witness neighbors saying hello or locals stopping by for a nice start to their day.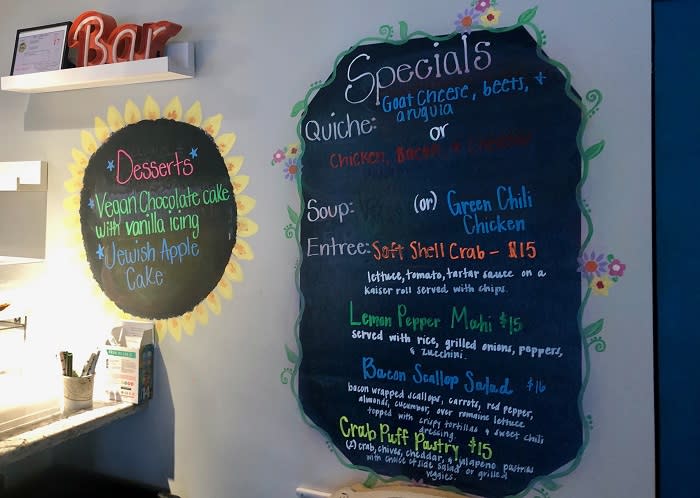 We visited Evelyn's for brunch on a Saturday afternoon just as the morning breakfast rush seemed to be departing. The buttermilk pancakes were moist and fluffy and are just what Saturdays should be made of. When in Maryland, there isn't a shortage of crab on the menu, but the Weems Creek omelet (lump crab meat, scallions, provolone, and Old Bay) was a light, yet perfectly filling option. I am a lover of every type of potato, and these breakfast potatoes were lightly seasoned and crisp to the bite. There is something on the menu for everyone and we look forward to returning to Evelyn's to try out their lunch menu.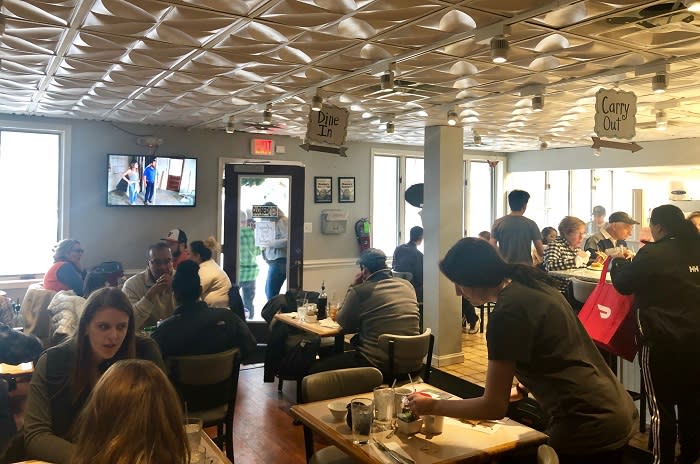 This special gem of a spot is open 7 days a week from 7 am to 3 pm. Reservations aren't taken but if there is a wait, it's worth it. Ample street parking is available in West Annapolis and after lunch, take a stroll and visit a few of the shops.
Images courtesy of Nina Vidal