Listen up spouses of Moms, friends of Moms, children of Moms. I've done the research and am here to tell you what Moms/Caregivers REALLY want for Valentine's Day.
We would like some rest. Mind, body, soul, rest. Please give us some space, let us sleep, don't ask us any questions and for the love of all things hearts and flowers, will someone please just make some decisions for us?
So, instead of asking her what she'd like for Valentine's Day, consider the following ideas:   
Kick her out for a night!
Book her a stay at the Westin BWI, Linthicum, the only four-star hotel in the BWI area, where she can coze in to decompress, rest, exercise, eat well, and indulge in a spa treatment.
Book a babysitter and take her to dinner!
There are so many great options such as Galliano (Gambrills), a fabulous new Italian restaurant in Waugh Chapel, Two Rivers (Pasadena), if its meat you're craving,
Harvest Thyme Tavern (Davidsonville), because you must order the Dijon cider pork chop, Park Tavern (Severna Park), since the drink menu will certainly impress, and finally, Fox's Den (Main Street, Annapolis), because you must order the beef carpaccio and duck fat fries.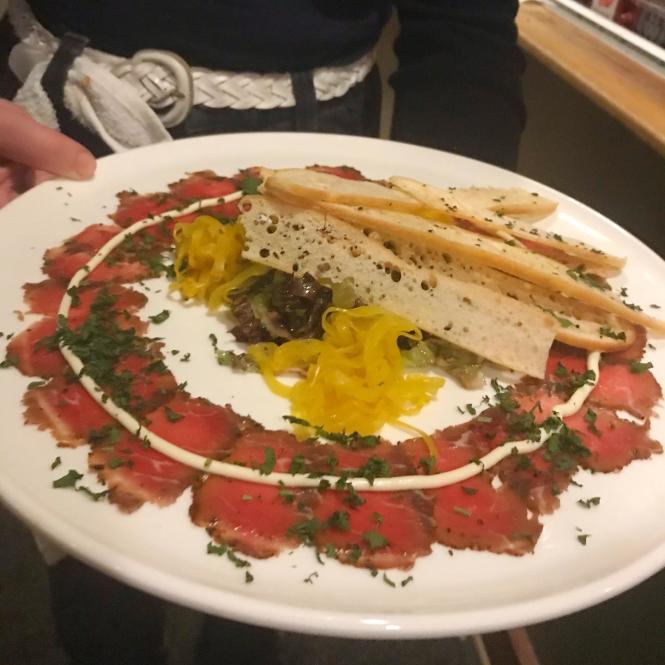 Great food + great atmosphere = Valentine's Day win! Image courtesy of Fox's Den.

 
Sweets are always a good idea!
Sweetheart Patisserie (Annapolis), the macarons are almost too pretty to eat! Blue Crab Cupcake (Cape St. Claire), if you know, you know. If you don't, make a beeline. Crumbl Cookies (Gambrills), the voodoo magic of cookies. Get the peanut butter one and thank me later.
Bring her flowers!
Yes, she loves flowers, but opt for something fresh (as in current) from Wildflower (Arnold) Peaceful Petals (Severna Park) and Dandelions Flower Stand (Gambrills).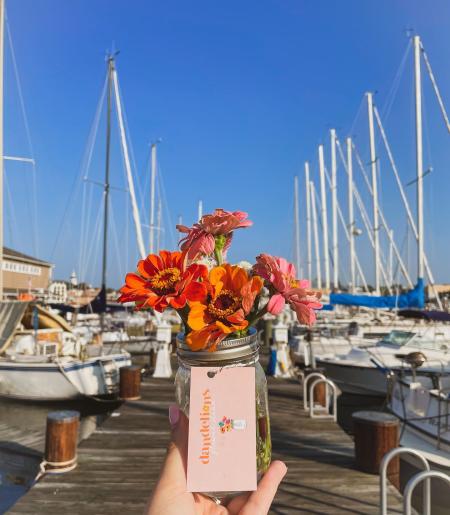 Flowers are always a good idea, PSA: don't wait for a special occasion. Image courtesy of Dandelions Flower Stand.

 
Schedule her a pampering appointment!
There are no shortage of spas in the area, but ones that rise to the top making moms happy include Lolash Aesthetics (Gambrills) for lashes, the new Paint Nail Bar (Annapolis) for a mani/pedi, Your Body Needs (Annapolis) and Sass Well (Severna Park) for some body work and my favorite Varuna Aveda (West Street Circle, Annapolis). Lucia gives the best anti-stress massages around!
She might want some alone time with the girls
Sometimes a mom just needs her friends. I bet they would love Blended Essentials (Severna Park) to create their own scented products. Or visit Blackwall Barn & Lodge (Gambrills) for a scrumptious brunch. Finally, if she doesn't yet know about Curate (West Street, Annapolis), tell her about wine night at this cozy new spot. But if Mom wants a fun night out, send her to Maryland Live! Casino (Hanover) to test her luck.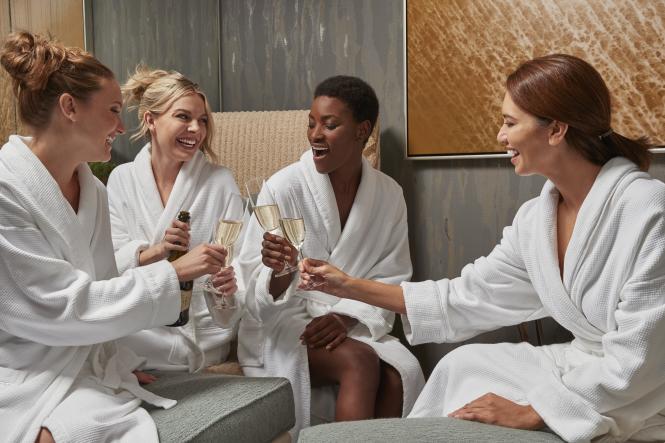 Schedule a day to relax and rewind! Image courtesy of Live! Casino & Hotel Maryland.
Skip the amazon card and grab a gift certificate!
Whimsicality (Cape St. Claire), Revival (West Annapolis),
The Cottage (Severna Park, Annapolis), E.L. Company (Pasadena), The Painted Cottage (Edgewater) will please the Moms looking for personalized gifts for herself and her home.
Let her OM in peace!
The Naptown Yogi (Annapolis) – Who wouldn't want a private yoga session with Kara?
Yoga Barn (Severna Park) – Literally in a barn, any class will relax your body and mind.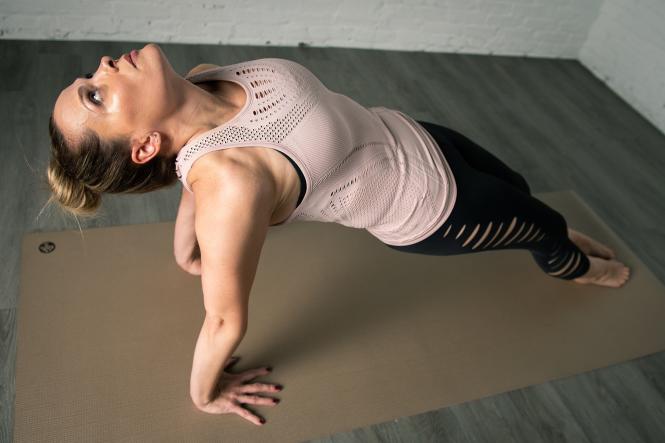 The Naptown Yogi. Image courtesy of The Naptown Yogi.