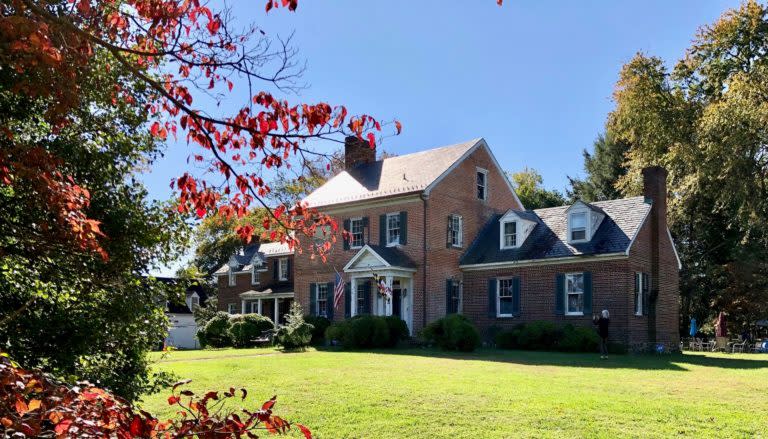 Whites Hall stands on 14 acres in Gambrills, MD. Image courtesy of Annapolis Discovered.
Many know the famed hospital and university, Johns Hopkins. But few realize that Johns Hopkins himself was born and raised right here in Anne Arundel County. Born into a Quaker family, his father ran a tobacco plantation. Just a short drive from Annapolis, in Gambrills, lies Whites Hall, the birthplace and boyhood home of Johns Hopkins.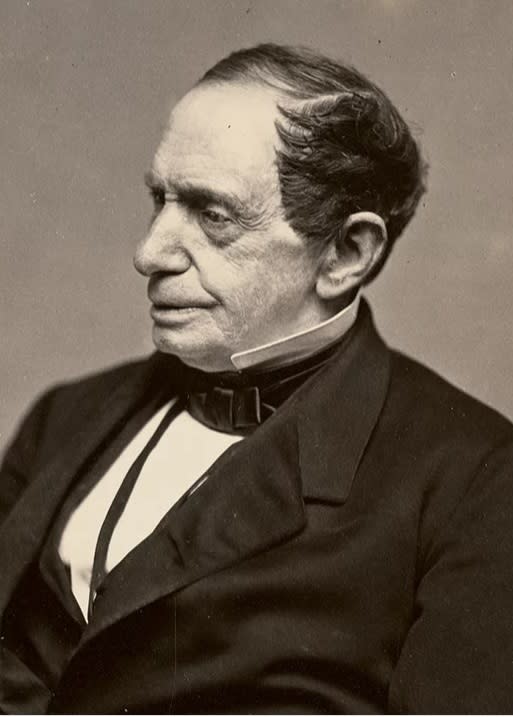 Johns Hopkins was born in Gambrills, MD at Whites Hall in 1795. Image courtesy of Johns Hopkins House,
The main portion of the home was built in 1780, subsequently, additions were added in 1915 and 1950 respectively. The additions were built to evoke the same style and architecture of the home.
Annapolis Discovered recently had the pleasure of touring the estate and meeting the Executive Director of Johns Hopkins House, Inc., Robert S. Brown. Mr. Brown has familial ties to the estate. His maternal grandfather bought the estate from the Hopkins family in 1910 and his mother was born there.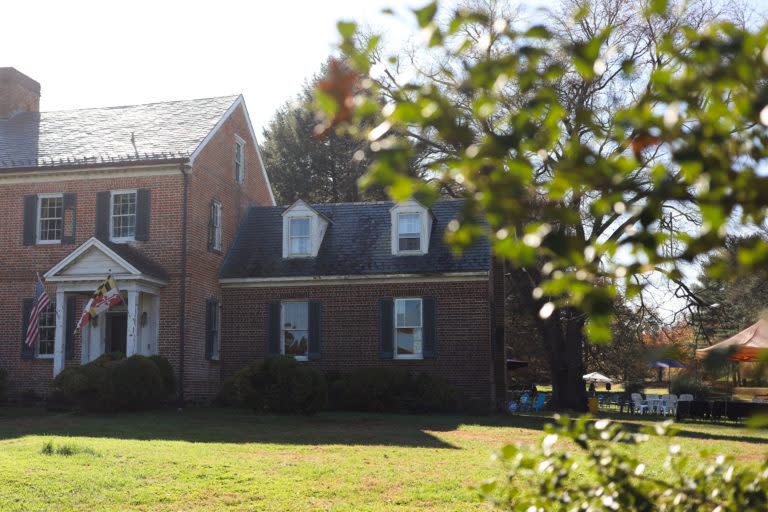 Whites Hall offers a beer garden in the warmer months, more details on their website. Image courtesy of Annapolis Discovered.
Watch the video and learn how Mr. Brown and his non-profit, Johns Hopkins House, Inc. plan to revitalize and restore this historic property for generations to come.
To learn how you can get involved in the mission, click here.