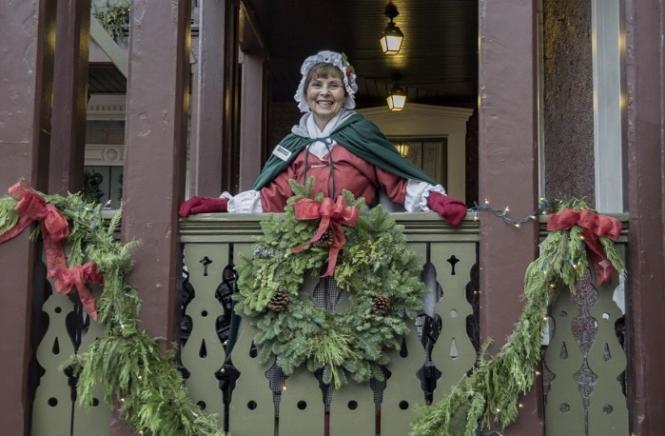 There is never a shortage of holiday events in Annapolis!

 

An article to put you in the holiday swing of things from our friends at Rams Head On Stage, by contributing writer Tia Blauvelt.

 
1 - Lights On The Bay to Benefit the SPCA of Anne Arundel County: November 21 – January 2, 2022
Join the SPCA of Anne Arundel County for their 26th annual Light on the Bay. This spectacular drive-thru light show runs from November 21st through January 2nd at Sandy Point State Park. It's fun for the whole family, plus you can enjoy the festive lights in the warmth of your car!
2 - Homestead Gardens Holiday Model Train Display: Running for the whole month of December
A must-see is the holiday train display at Homestead Gardens in Davidsonville, one of the finest model train displays in the region. While the train displays are magnificent, Homestead's holiday décor is a destination all on its own, with outdoor décor, trees, ornaments, thousands of tiny lights, and much more!
3 - A Christmas Carol from the Classic Theatre of Maryland, November 26-December 26
Charles Dickens' story was created to inspire a spirit of charity toward those less fortunate. Our Helen Hayes Awards–recommended original production of this classic holiday story has become an annual holiday tradition, delighting patrons of all ages. Season Subscribers can substitute any Cabaret performance.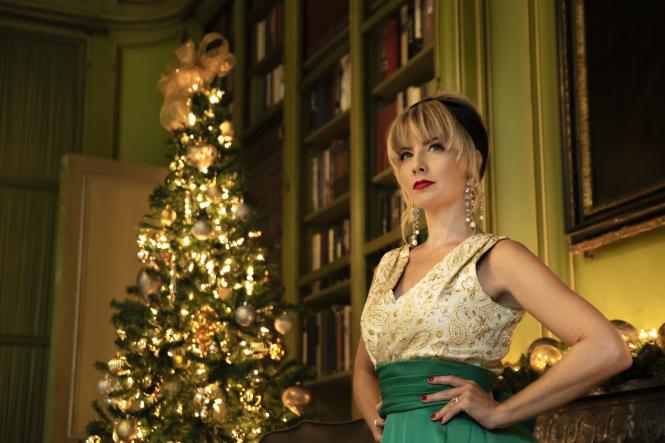 Morgan James comes to Rams Head On Stage December 6th. Image courtesy of Rams Head On Stage.

 
4 – Morgan James: A Very Magnetic Christmas at Rams Head On Stage: December 6
The Wall Street Journal has heralded Morgan James as "the most promising young vocalist to come along so far this century." She grew up listening to everyone from Joni Mitchell to Paul Simon to Prince to Aretha Franklin, cultivating an insatiable love for strong songwriters. After graduating from The Juilliard School with a classical music degree, and performing in the original companies of four Broadway productions, James began writing and recording her own music. She is currently on tour with her latest album, 'Memphis Magnetic'.
Enjoy late night shopping at all your favorite Annapolis stores. Shop local for the holidays!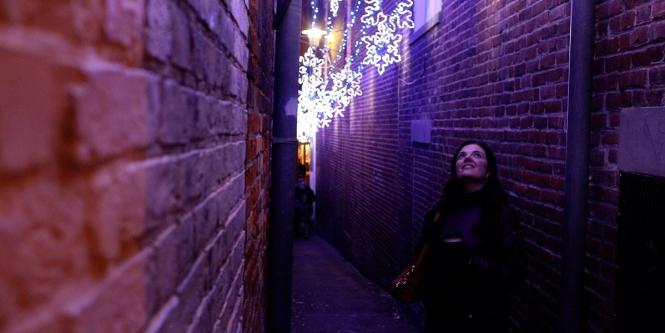 Shop, Stroll and Support Small Businesses during Midnight Madness! Image courtesy of Annapolis Discovered.

 
6 - Carbon Leaf's Annual Holiday Shows at Rams Head On Stage: December 10, 11, & 12
Blending rock, folk, Celtic, bluegrass and Americana traditions into a high-energy style the group calls ether-electrified porch music, the Virginia quintet's poetic songs are brought to life with acoustic & electric guitars, mandolin, fiddle, bass, drums, cello, banjo, penny whistle, pedal steel, accordion and rich vocal harmony.
7 - Breakfast with Santa at Rams Head: December 11 & 12
Rams Head Shore House in Stevensville is hosting Breakfast with Santa on Saturday, December 11th. Enjoy food from 8AM – 12PM and a visit with Santa from 9AM – 1PM.
Rams Head Dockside, Rams Head Roadhouse, and Rams Head Tavern are hosting a fun Holiday Brunch for all ages on Sunday, December 12th. Enjoy their delicious brunch from 10AM – 2PM and visit with Santa from 11AM – 1PM.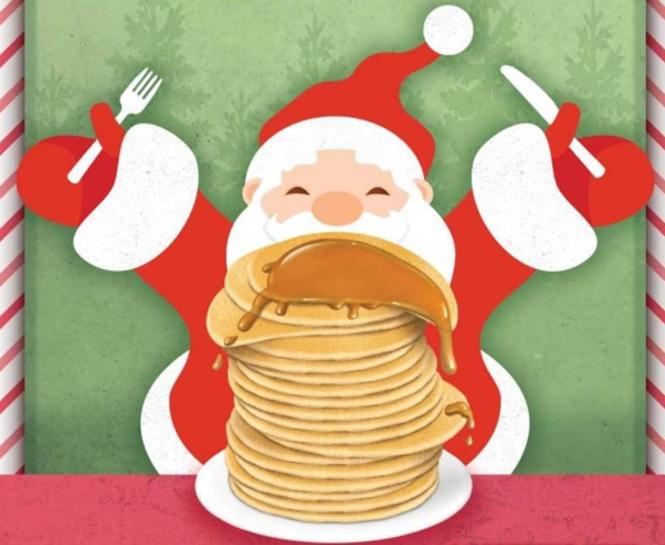 Everyone loves Santa! Image courtesy of Rams Head On Stage.

 
8 - The Ballet Theater of Maryland Presents The Nutcracker at Maryland Hall: December 11, 12, 18 & 19
It wouldn't be the holiday season without a visit to see this incredible ballet performance of The Nutcracker at Maryland Hall. This show will transport you back in time as the young heroin Clara rescue her beloved Nutcracker from the Rat Queen's evil spell.
9 – Rams Head's Annual "Big Elfin'" Giveaway – December 13 through December 25
Rams Head is gifting $10,000 worth of prizes between December 13th and 25th! All you need to do is stop by any of their 4 restaurant locations and order an entrée! Prizes include discounts, gift cards, free appetizers, free desserts, concert tickets and more.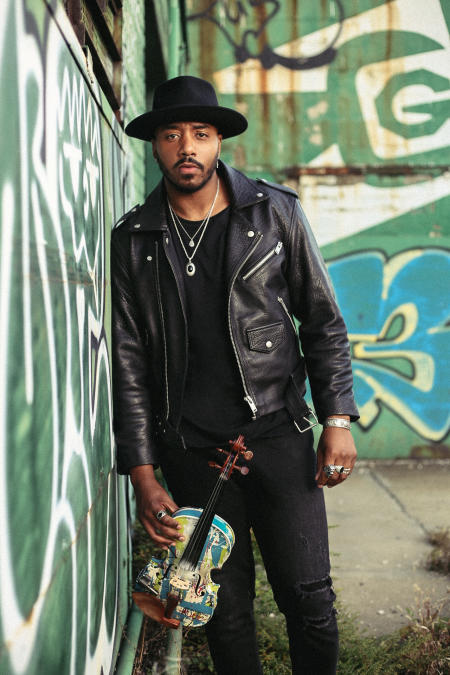 There is something in Damien's music for everyone, and it is truly best enjoyed live. Image courtesy of Rams Head On Stage.

 

 
10 - Damien Escobar at Rams Head On Stage on December 22
Violinist Damien Escobar's energetic live performances feature a wide range of "cross-over" musical styles consisting of a mix of classical, jazz, pop, R&B, and hip hop. His eclectic use of genres creates a sound that embraces the traditions of jazz and classical music as much as it highlights his singular innovation as an artist, and his desire to explore beyond the boundaries of the sonically mainstream. There is something in Damien's music for everyone, and it is truly best enjoyed live.