Magical Holidays in Annapolis & Anne Arundel County
While Annapolis is known for sunny summers filled with bushels of Maryland blue crabs, architectural beauty, sailing, and history, it's also one of the mid-Atlantic's most sought-after destinations during wintertime. From downtown Annapolis to the entertainment district of BWI/Arundel Mills, discover all Anne Arundel County has to offer this winter holiday season.
Enjoy the Magical Sights and Sounds of Annapolis
Spend some time in Annapolis this winter! With the bustle of boat shows and summertime in the rearview mirror, winter brings a mystical charm to our historic, brick-laden streets. With fewer crowds, it's as though you have all of Annapolis to yourself. There is so much to see and do throughout the city that will inspire cheer in the whole family. From boutique shopping under the twinkling lights of historic streets and live performances of White Christmas or the Nutcracker to candlelight history tours, there's plenty to keep you warm and content this holiday season. It's also the perfect time of year to sample our wide range of restaurants or cozy up in a local tavern or pub with a pint.
Shop and Dine in Downtown Annapolis
With the holiday season coming up quickly, it's time to start shopping. Begin your adventure downtown, exploring the Main Street, Maryland Avenue, and City Dock boutiques for unique finds in Annapolis. Just a short drive up West Street, you'll find all the name brands you love at the Annapolis Town Center and Westfield Annapolis Mall. Travel south to SoFo (South Forest Drive) for a full range of retail shops – perfect for everyone's holiday shopping list. And last but not least is the Arundel Mills Mall. With over 200 stores on location, Arundel Mills is the state's largest outlet mall. For the perfect vintage touch, consider heading to South County and traveling along the Vintage Loop for that unique holiday gift.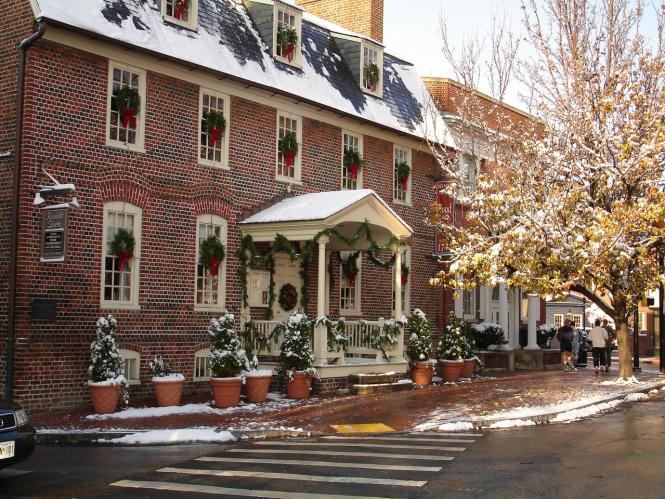 This year, the city of Annapolis continues its unique shopping and dining experiences by bringing them into the streets! By closing minor roads in Historic Annapolis, the city fills with café tables and outdoor shopping reminiscent of the open-air markets and cafés one could find in Europe. As the sun sets, a canopy of lights fills the air with the perfect ambiance. The first market of the season is the First Sunday Arts Festival Holiday Market on November 6, 2022. Experience our city's holiday charm by night and take advantage of special shopping events like Midnight Madness this holiday season.
Discover all Anne Arundel County has to Offer
Anne Arundel County businesses are making this year's holiday season joyful, from drive-through light displays to Santa visits. Make time to enjoy a Jolly Express cruise on the water, or bundle up for a candlelit walk down the historic streets of Annapolis. A classic holiday performance like A Christmas Carol will raise your spirits and spread cheer. Check back daily as our complete list of events continues to grow.
Don't forget to learn about all the fun happening this year for New Year's Eve! Click HERE for the latest information.
Planning Your Holiday Getaway in Annapolis & Anne Arundel County
Whether you're looking to get away for a weekend or to spend a week with us, there's plenty to see, do, taste, and experience in Annapolis this winter. With events such as the Chocolate Binge festival and the Eastport Yacht Club Lights Parade returning to Annapolis this year, you will want to extend your visit through the weekend. Start planning your stay at one of our many hotels or historic inns to make it your most memorable holiday yet! Please explore our complete list of lodging options in Annapolis and the BWI/Arundel Mills entertainment district today, and remember to book early!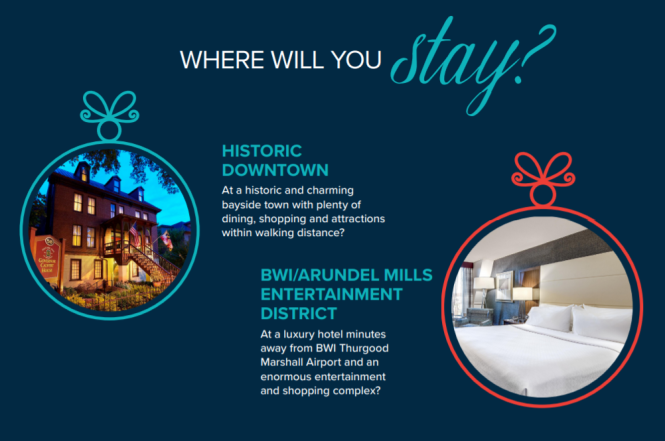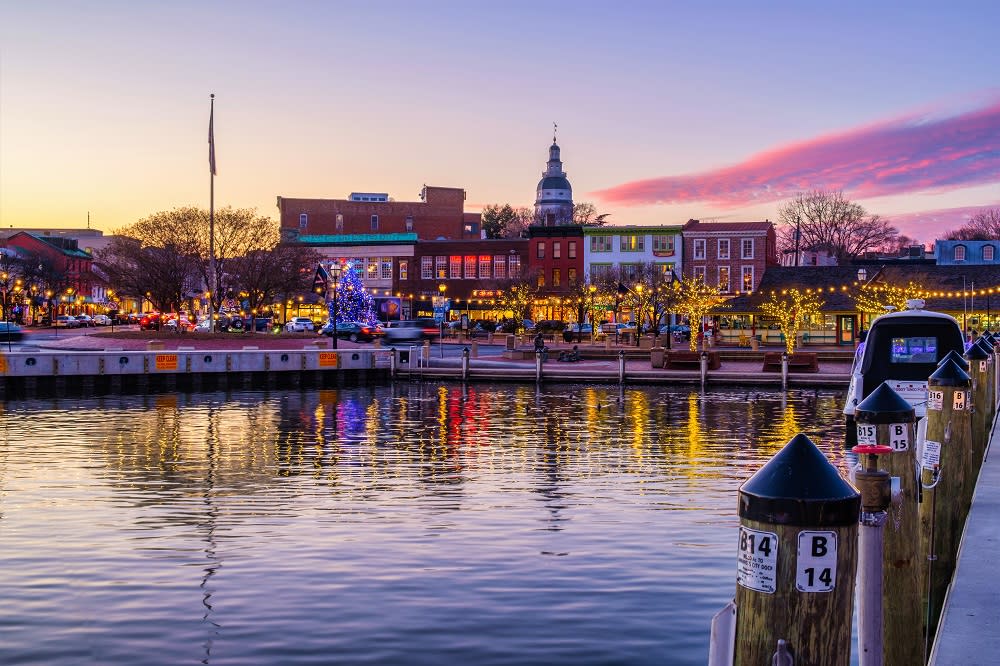 HOLIDAY EVENTS
Consistently ranked one of the best cities in America during the holidays, Annapolis is a great place to spend the weekend enjoying time with family and soaking in the holiday spirit.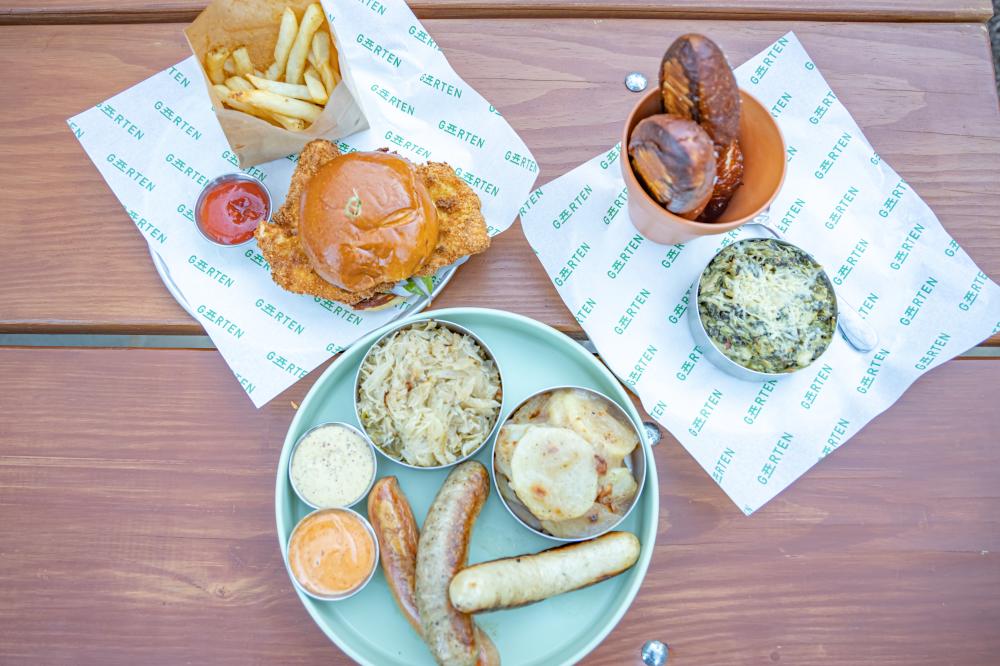 Restaurants
Treat your crew to al fresco dining along the brick-lined streets of historic Annapolis. Take in a glorious sunset from a waterfront table on the Chesapeake Bay. Or, pamper yourself with an elevated dining experience in an intimate setting. From the simple to the sublime, you will find it all in Annapolis & Anne Arundel County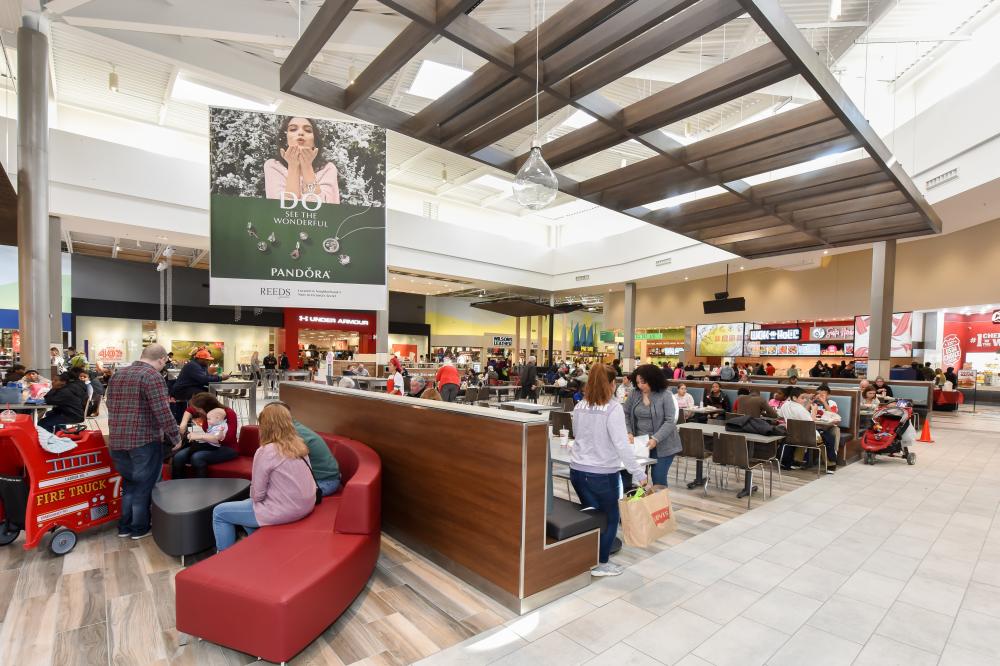 Arundel Mills
Arundel Mills – a half-hour drive from downtown Annapolis – the largest outlet and value retail shopping destination in Maryland, features more than 200 stores showcasing the best names in fashion.