City Dock
Quintessential Annapolis
Mosey down Main Street from Church Circle to City Dock and you'll discover dozens of unique, locally-owned fashion boutiques and specialty gift shops tucked in between art galleries, pubs, restaurants and historic inns. Many of these small shop owners import their hand-crafted goods from far-off lands, just as town merchants have been doing for the past 350 years.
Ego Alley
City Dock is the historic heart of Annapolis, where it connects with the waters of the Chesapeake Bay, and where you can connect with the water, too. Watch the boats parade around the turning basin of "Ego Alley," shake out your sea legs aboard the tour boat Harbor Queen or man the wheel of the graceful Schooner Woodwind.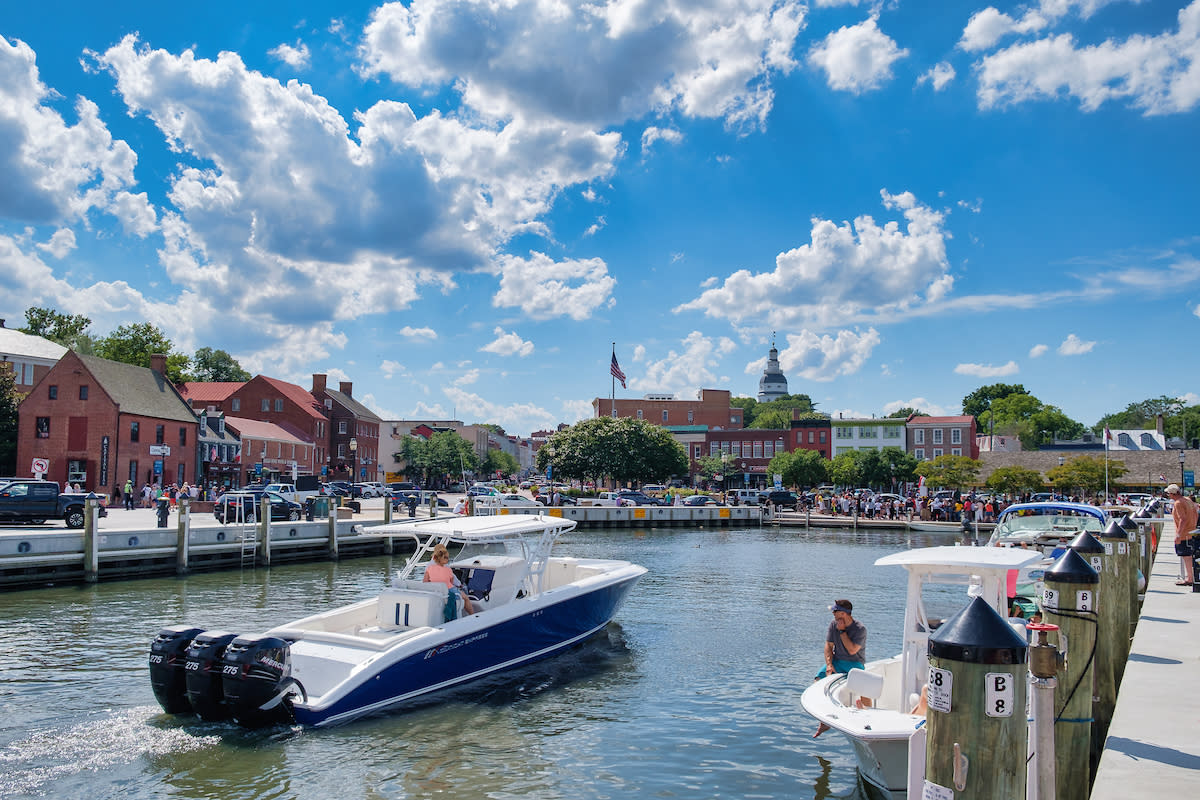 City Dock, Shopping, Dining, And More
Simply relaxing at City Dock is a major reason why people visit Annapolis. Take in the sunshine while sitting outside at one of several dining establishments that allow you watch the boats cruise in and out of Ego Alley.
City Dock also plays host to a handful of Annapolis' biggest events. Head to City Dock in April and catch the Annapolis Spring Sailboat Show – the largest in-water boat show in the world; be dazzled by massive pyrotechnic displays on New Year's Eve or the Fourth of July; or pull up a chair and catch the St. Patrick's Day Parade in March or the Military Bowl Parade in December. It's also the launching point for most of Annapolis' water tours. 
Whether you're after dining, boutique shopping, or simply looking to relax by the water, City Dock is the perfect place to spend your morning, afternoon, or evening in Annapolis.