Annapolis Film Society
The Annapolis Film Society offers film lovers the opportunity to see highly acclaimed documentary and narrative feature films before their wide release and thought-provoking films that might not otherwise be shown in Annapolis.
The Society is dedicated to celebrating the art of cinema, using its power and magic to bring together our diverse community in thoughtful dialogue, and strives to partner with other arts organizations and business leaders to foster ongoing conversations.
The Annapolis Film Society hosts these screenings and other special events annually. To become a member and receive early access, click HERE.
Feature of the Month
PINBALL: The Man Who Saved the Game
Wednesday, February 22, 2023

Maryland Hall Bowen Theater  in the Goldstein-Cunitz Film & New Media Center 801 Chase Street Annapolis, MD 21401   Time: doors open at 6:30 PM, film starts at 7 PM Tickets are $15 each, buy your tickets HERE.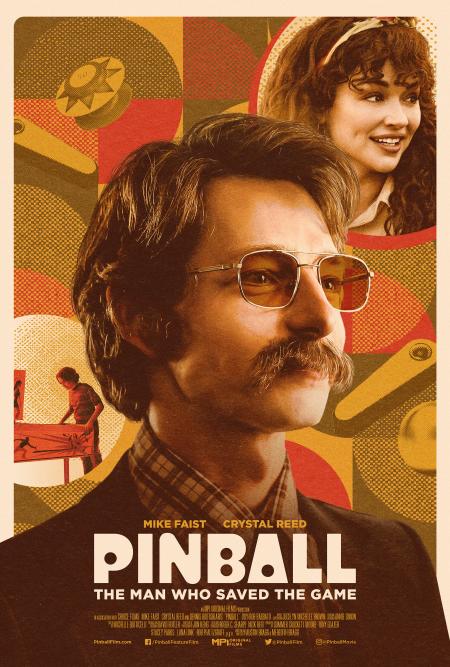 SYNOPSIS
An unsettled writer with a fantastic mustache, Roger Sharpe, finds solace and confidence in one thing he has mastered: pinball. When a police raid destroys the only machines he can find in 1970s New York City, he learns the game is illegal. Roger reluctantly joins forces with the Music and Amusement Association to overturn the ban while falling in love with ELLEN, an artist and single mother. Roger's path to save pinball ultimately rescues him. He and Ellen overcome their pasts and take a shot at love. Roger learns what it means to take a chance—and that commitment is the most rewarding gamble of all. Based on a true story.