Visitors Center & The Arundel Ambassador
Whether you are ready to travel now or later, Annapolis is here! The information specialists of our downtown Annapolis Visitors Center are here to best assist you in safely enjoying our incredible destination.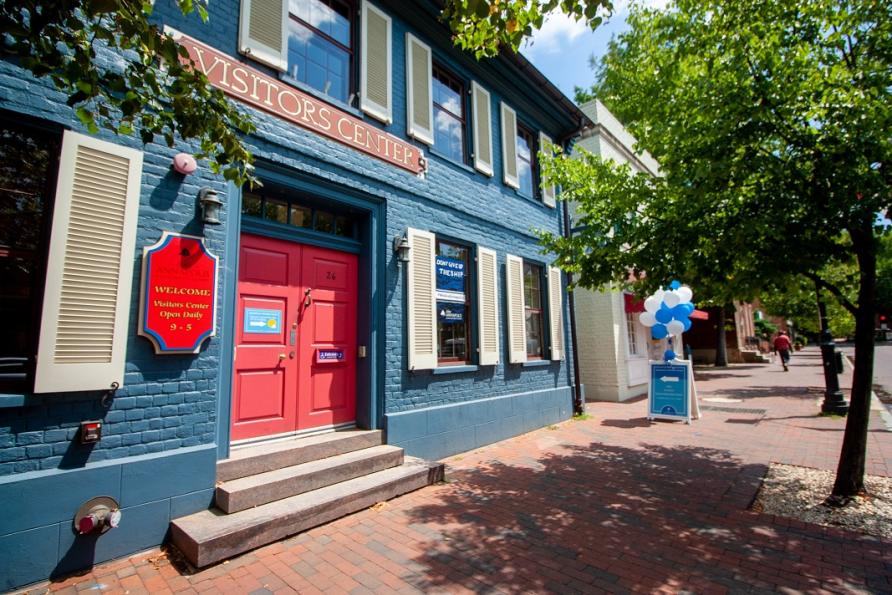 Visiting Us
Please stop by our Visitors Center at 26 West Street in Annapolis or our satellite Visitor Information Booth at City Dock. Our trained volunteer information specialists can answer your questions, make recommendations, provide you with event calendars and brochures, and help map out an itinerary that's perfect for you. You can also contact us at info@visitannapolis.org, 410-280-0445.
 
The back of the Visitors Center is seen from the parking lot adjacent to Gott's Court garage.


The West Street Visitors Center is open seven days a week from 10:00 am until 5:00 pm, except on Thanksgiving, Christmas, and New Year's Day. Handicapped-accessible and conveniently located adjacent to Gott's Court parking garage in the city's Historic District, the Center is within easy walking distance from every point of interest in downtown Annapolis. The Center's location is a great starting point, and our helpful volunteers are an excellent resource for things to do, events happening in the area, suggestions, and much more. 

While masks are no longer required to access the building, we encourage staff and visitors to use common sense and wear masks if they feel unwell. Complimentary face masks are available to all who enter the building.

The City Dock Information Booth is open from 10:00 am - 5:00 pm, seven days a week.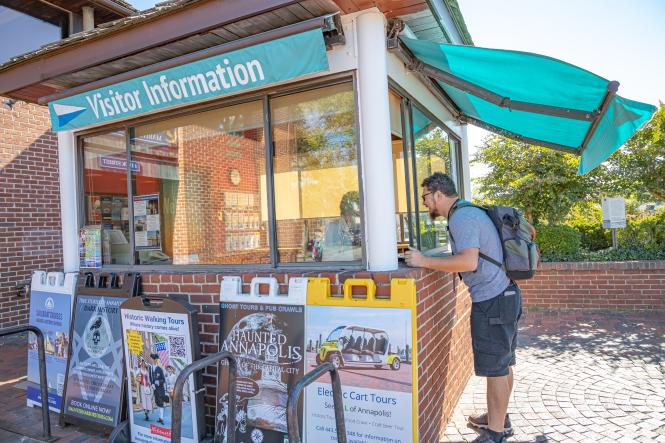 City Dock Information Booth at Annapolis Harbormaster's Office, Dock Street, Annapolis, MD.

 
The Arundel Ambassador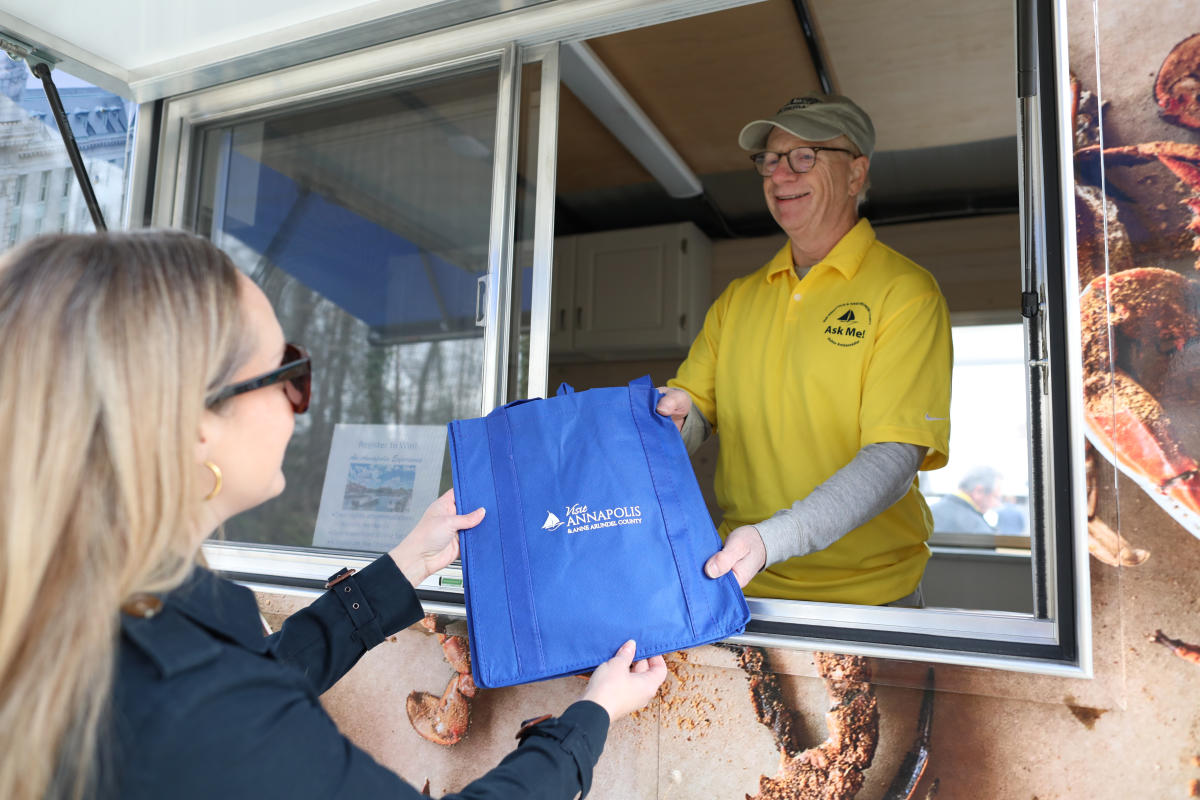 Visit Annapolis & Anne Arundel County deploys its mobile visitor center and marketing activation experience at regional events, festivals, athletics games, and concerts to further connect with the Annapolis & Anne Arundel County community and to improve upon the visitor experience in the destination. In addition, the vehicle is used outside of Maryland to reach prospective overnight guests to consider Annapolis, the Greater BWI Region, and Anne Arundel County in their travel plans.
To book the Arundel Ambassador for your next event in Annapolis & Anne Arundel County, please contact Christine, Director of Partnerships at CMcNichols@VisitAnnapolis.org.