Annapolis Songwriters Festival
Headliners have been announced!
September 14-17, 2023!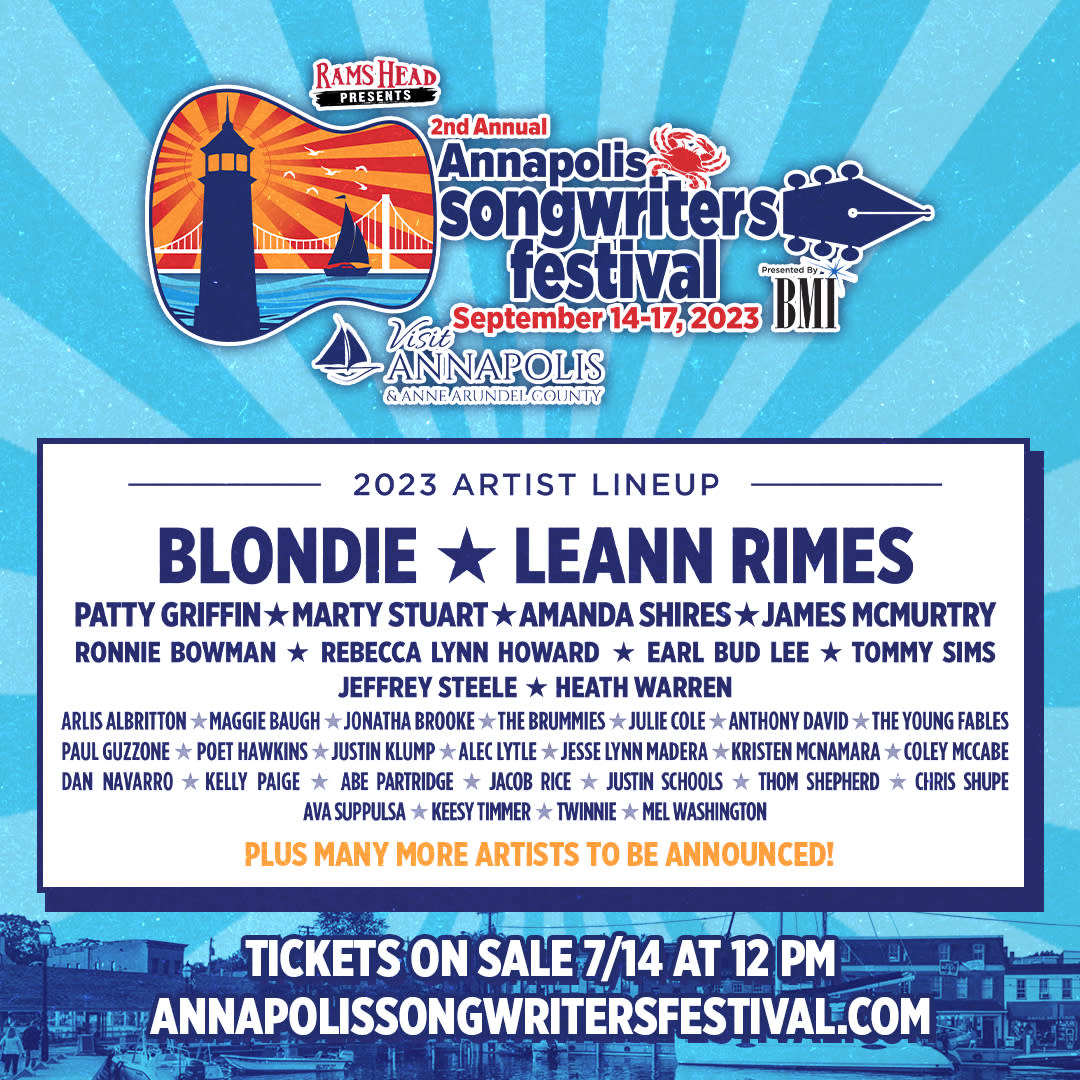 Blondie and Leann Rimes will headline this year's festival!
Visit the website to see the rest of the artists headed to #Annapolis for this one-of-a-kind music festival!
DOWNLOAD the Spotify Playlist for this year's performers!
The Annapolis Songwriters Festival is modeled after the hugely successful Key West Songwriters Festival, which in its 26th year, continues to be the largest festival of its kind in the world. Highlighting the specialized craft that is the essence of
music
, this festival aims to give music lovers a chance to get to know the names and faces behind the songs in an up-close and personal setting.
For ideas on things to do on your trip, scroll down or visit the Annapolis Visitor Center at 26 West Street during your stay.
Plan Your Songwriters Weekend Adventure