Annapolis Pride Parade & Festival
Saturday, June 3rd, 2023
When Annapolis Pride was founded by a small group of community members in the spring of 2018, they weren't sure how it would be received. The organization started on social media with a flashy logo donated by Pomerantz Marketing with the vision to create a friendly and welcoming community where all people thrive. The all-volunteer group was thrilled to see the enthusiastic support from the LGBTQ+ and ally communities!
PARADE
Time:  Begins at Noon
Where: West Street, Amos Garrett Boulevard to Calvert Street, Clay Street
FESTIVAL
Time:  12 pm to 7 pm
Where: West Street, between Calvert Street and Church Circle, The People's Park, and adjacent parking lots
WHERE TO PARK
How to get around Downtown Annapolis this summer (Link)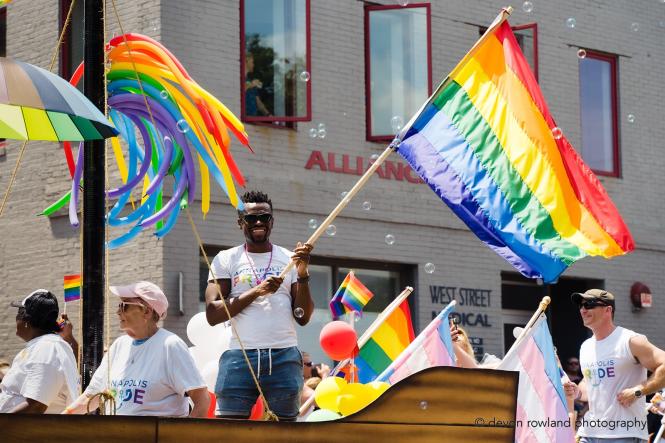 Pride Parade 2019. Image courtesy of Devon Rowland.

 

With over 6,000 people in attendance, 2019 launched the Inaugural Annapolis Pride Parade & Festival– a visual dreamscape of the human spirit at its best. People, children, and pets of every walk of life dress in their rainbow finest and line the sidewalks of West Street to witness a dazzling parade of floats, dancing spirit dragons, musicians, motorcycles, and more. It was a day of pure love and joy - many community members couldn't believe their eyes at the crowds.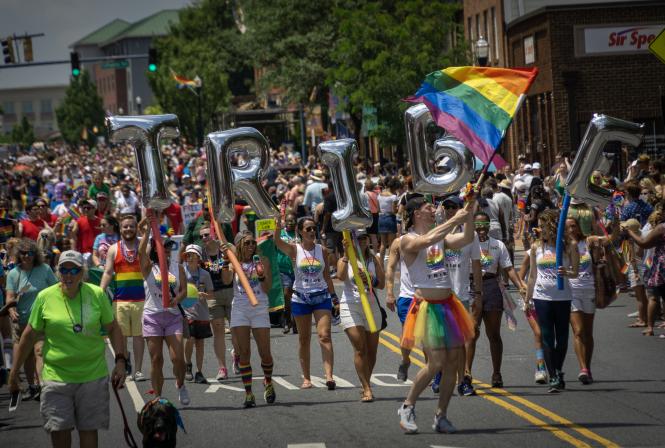 The 2019 Annapolis Pride Parade and Festival was a huge success. Image courtesy of John Goucher.

 

Before 2019, Pride-goers had to travel to nearby DC, or Baltimore to participate in the annual June festivities. But why wouldn't Annapolis be the perfect setting to host a Pride Parade? Annapolis was the Capital city during our nation's infancy and served as the backdrop for discussions about our founding document, the Constitution. The quest for Life, Liberty, and the Pursuit of Happiness will continue until full equity and equality are reached for ALL. Join us in June to celebrate our progress and the joy that it brings and reflect on the work that remains during Pride Month.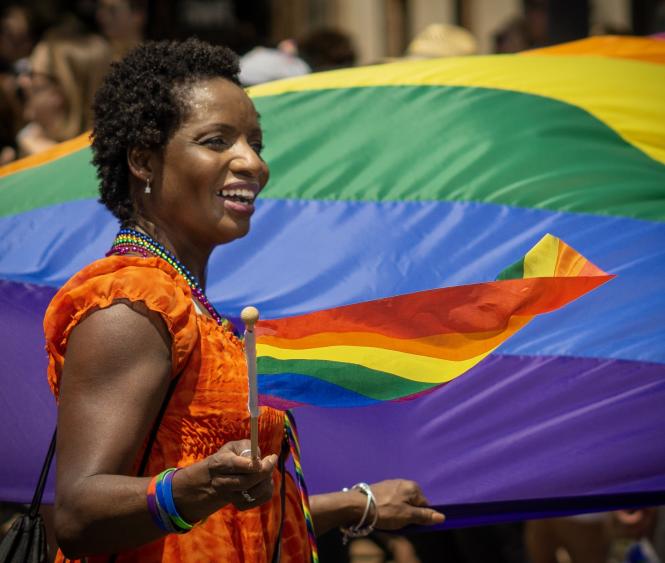 Stay in a local hotel along the parade route for the full Annapolis Pride experience. Image courtesy of John Goucher.

 
Life.
Pride began as a one-year commemoration of the uprising at the Stonewall Inn on June 28, 1969: a resistance to a violent police raid that targeted the LGBTQ+ clientele of the New York establishment. At its core, Pride is about a person's right to exist. The visibility of the movement aims at celebrating people for who they are and encouraging others—especially young people—not to be afraid to embrace their true selves.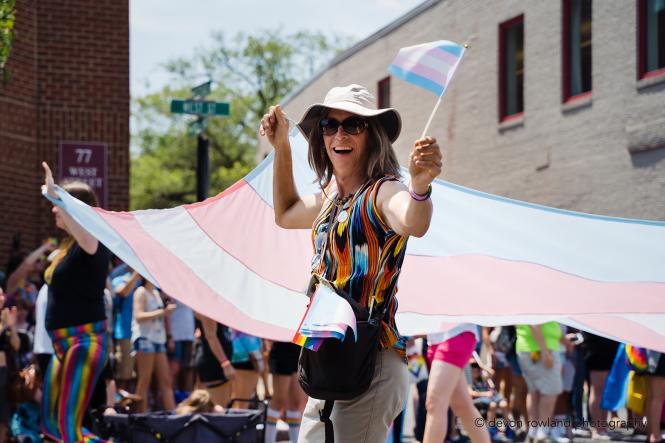 Annapolis Pride Parade participants carry the Trans Flag down West Street. Image courtesy of Devon Rowland.

 
Liberty.
Pride is all about celebrating the liberties gained every year for the LGBTQ+ community and the rights still being fought for. When the members of Annapolis Pride are not planning the details of that one gloriously fun parade and festival, they are constantly at work on the advocacy front: communicating to the public about current legislative matters, providing public health resources for the LGBTQ+ and communities of color, and supporting other organizations that align with their mission and goals of inclusivity and dismantling societal prejudices.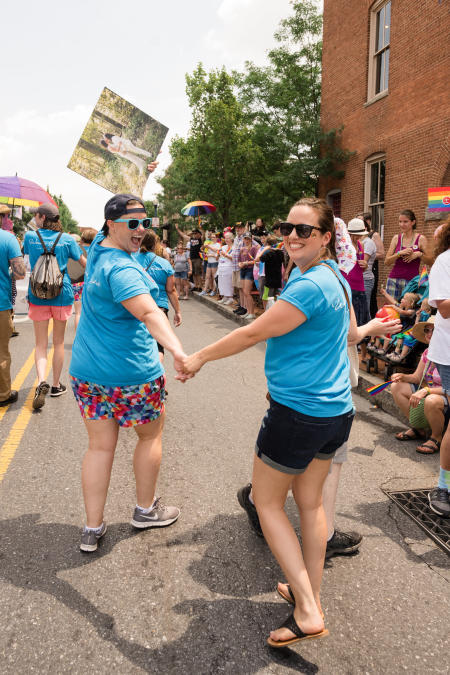 Join us for the Annapolis Pride Parade & Festival on June 4, 2022. Image courtesy of Carly Fuller Photography.

 
The Pursuit of Happiness.
Anyone who has attended the Annapolis Pride Parade & Festival knows there is no happier occasion. Everyone is smiling, laughing, and waving, usually while decked out in the most boisterous garb— from feather boas, rainbow capes, and tutus to the most magnificent drag queens. But more moving than the visual spectacle is the overwhelming sense of unity and support that community members express toward each other, regardless of their gender or who they love, just by being present.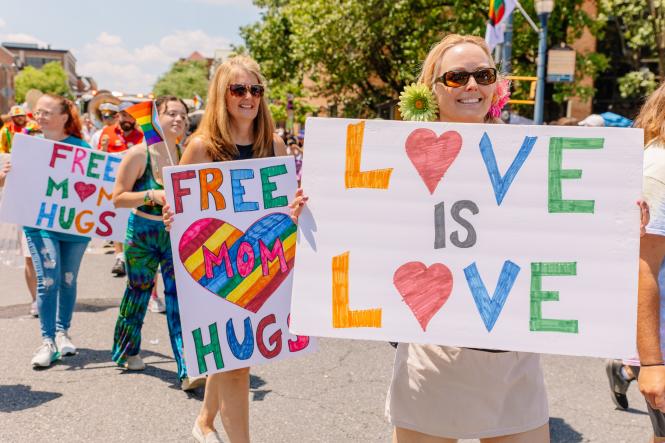 Parade participants from Annapolis Pride 2022. Photo courtesy of Abidoodle Productions.

 

If you want a weekend stay that is in the heart of the action, the parade route passes The Westin, Hilton Garden Inn Downtown, and The Graduate Hotel. You'll find plenty of restaurants, nightlife, and things to do within walking distance too!

 

We hope you will join us and don the rainbow and gather with family and friends for this one-of-a-kind annual event.

Header image courtesy of John Goucher