Farmers Markets
Farmers' Markets are not a new creation; they have been around for centuries, going back well before the Industrial Age when suppliers of food and other goods gathered to retail their wares.
Farmer's Markets in Anne Arundel County and beyond have withstood the test of time in concept, as people still clamor for fresh-to-consumer produce straight from the farm. But there's no question that they have evolved to meet the needs and demands, not to mention become quite the social gathering post for friends around town.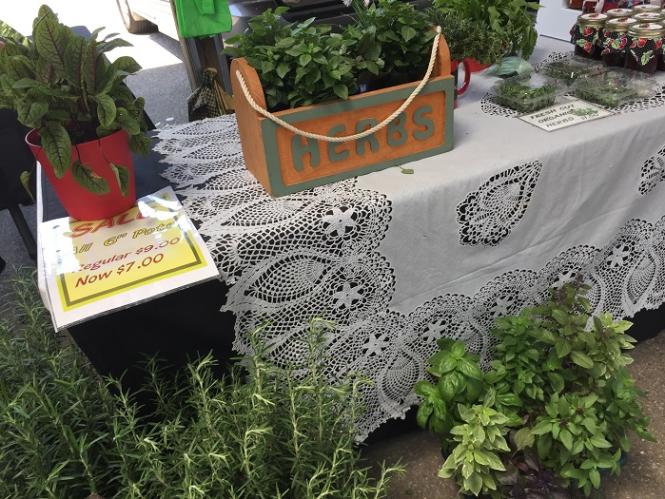 Supporting local isn't just great for the economy; it's delicious, too!  Image courtesy of Anne Arundel County Farmers Market.

 

Anne Arundel County recognizes 15 markets in the area. Still, it's hard to drive down a winding road, especially in the summer months, and not stumble upon a market where you can pick up fresh produce such as strawberries, corn, tomatoes, pumpkins, flowers, honey, eggs, and more. Is there anything better than a juicy red strawberry, still warm from having just been plucked?

These days, farmers' markets offer far more than produce. You'll find fresh seafood straight off the boats, bakers, cottage businesses like candle makers, dog treats, knife sharpeners, woodworkers, and so on.

The many markets in our area provide a welcoming environment for locals and, many times, their dogs, a place to reconnect with each other, which has been challenging to do during the pandemic, and the benefit of supporting area business owners and growers, knowing that what will be on your table tonight was likely harvested the day before.
Address: Riva Rd. & Harry S. Truman Pkwy, Annapolis, MD 21401
Hours: Wednesdays, 4 pm to 7 pm; May 10 thru November 22
Saturdays, 7 am to 12 pm; April 1 thru December 30
Sundays, 9 am – 12 pm; Year Round
Contact: Jose Prieto Email: thebaymushrooms@gmail.com
Brooklyn Park Farmers Market
Address: Brooklyn Park Middle School, 200 Hammons Ln., Baltimore, MD
Hours: Mondays, 11 am – 2 pm; June 17 thru August 26
Contact: Jodi Risse
Phone: 410-222-5900
Address: Crofton Library 1681 Riedel Rd, Crofton, MD 21114
Hours: Saturdays from 8 am–12 pm, Food Trucks 8 am–2 pm; May 13th – November 4th, 2023
Contact: Chad Houck
Phone: 410-353-2861
Email: chad@h2markets.com, scott@h2markets.com 
Jennie Barnacz jennie@h2markets.com
Glen Burnie Farmers Market
Address: Town Center101 Crain Hwy. N, Glen Burnie, MD 21061
Hours: Mondays (once per month); June 3 thru September 2 (dates and times subject to change, email for more information)
Contact: Beth Nowell Phone: 410-766-8282
Email: beth@naaccc.com
Address: Honey's Harvest Farm 5801 Brooks Woods Rd., Lothian, MD 20711
Hours: Open Saturdays & Sundays 10am - 4pm
Contact: Anna Chaney Phone: 410-991-4304
Email: anna@honeysharvest.com
Luminis Health Farmers Market
Address: Anne Arundel Medical Center, 2001 Medical Parkway, Annapolis, MD 21401
Hours: Fridays, 10:30 am to 1:30 pm; July 1 thru October 29
Contact: Laura Tenner Phone: 410-353-7585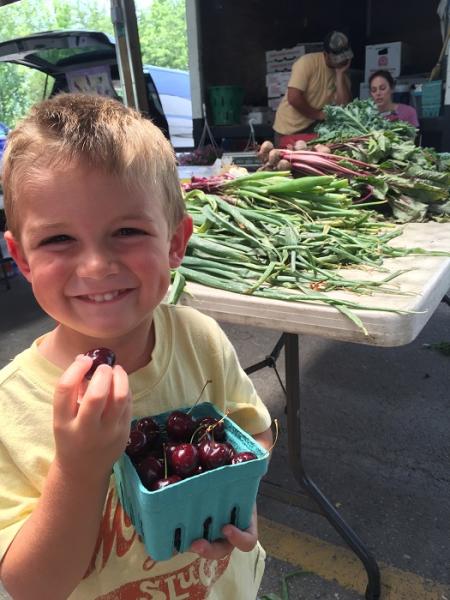 Image courtesy of Annapolis Discovered.
Luminis Health / HACA Farmers Market
Address: Eastport Terrace Community Center, 1014 President Street, Annapolis, MD 21401
Hours: Tuesdays, 1 pm to 4 pm; June 1 thru October 26
Contact: Amanda Campbell
Phone: 443-707-0397
Address: Piney Orchard Community & Visitors Center Stream Valley Drive off Rt. 170, Odenton
Hours: Wednesdays, 2 pm to 6 pm; June 2 thru October 27
Contact: Emily Sablehaus
Phone: 443-254-4544
Address: Ritchie Hwy (Rt. 2) & Jones Station Rd.
Hours: Saturdays, 8 am to 12 pm; April 24 thru October 27
Contact: Anita Robertson
Phone: 410-924-3092
Address: Deale Library 5940 Deale Churchton Rd.
Hours: Thursdays, 3:30 pm to 6 pm; June 3 thru September 2
Contact: Sherisha Forrester
Phone: 301-442-9344
921 Chesapeake Avenue
Annapolis, MD 21403 (in the Eastport Shopping Center)
seven days a week until October 31st
On the property of Wild Kid Acres
731 Central Avenue, East
Edgewater, MD 21037
Seasonal, Saturdays 4 to 7 pm
Parking lot of Riva Trace Baptist Church
475 W. Central Avenue
Davidsonville, MD 21035
Seasonal, Fridays 5 to 9 pm
Navy-Marine Corps Memorial Stadium
550 Taylor Ave
Annapolis, MD 21401
Seasonal, Sundays 9 am to 1 pm; Opening June 18, 2023 for the season
1704 Old Generals Hwy
 Annapolis, MD 21401
Hours: Thursday-Friday, 11 am to 5 pm
Saturday, 8 am to 4 pm