Chesapeake Cuisine
When conjuring up images of our delectable cuisine from the Chesapeake Bay region, crabs in particular, will undoubtedly come to mind. Whether you are diving into a pile of Old Bay-covered steamed crabs, getting ready to pick your way to perfection, or enjoying a delicious crab cake, so good it almost melts in your mouth, crabs are certainly celebrated in this region for good reason.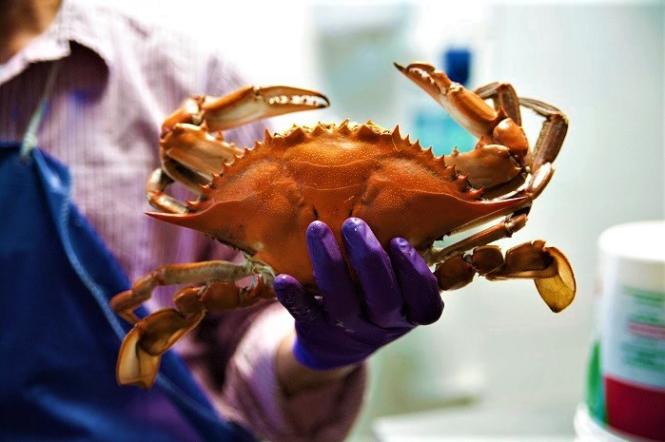 Nothing says summer by the Bay than a bushel of fresh steamed crabs. Check out the Annapolis Rotary Club's Annual Crab Feast for front row seats to the best crab pickin' around.  

Of course, the Chesapeake region isn't just synonymous with crabs. Here in Anne Arundel County, our bountiful bay delights the culinary senses with freshly caught rockfish, oysters on the half shell as well as fresh steamed shrimp. Dining destinations abound and include local seafood markets, authentic waterfront crab houses, as well as fine-dining restaurants with award-winning coastal cuisine.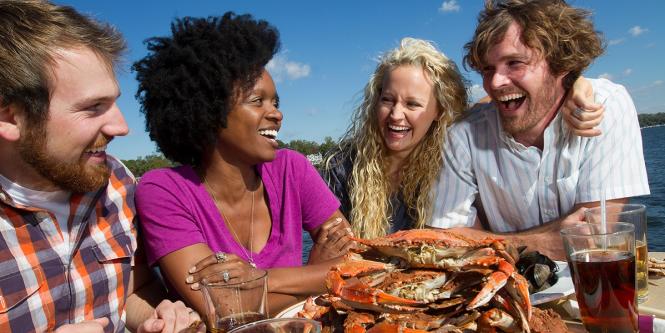 Freshly caught seafood with waterside views, that's what Maryland does!

 

You are bound to find something with a Chesapeake Bay influence on most menus in the area, even if it is simply a dash of Old Bay on your french fries! If you want to truly experience Annapolis & Anne Arundel County, our diverse and delicious Chesapeake cuisine is a part of that unique experience. Enjoy!

 

Click here for a list of seafood restaurants in Annapolis & Anne Arundel County.