Adventure in Annapolis
Ready to get the most out of your time in Annapolis and Anne Arundel County? With a wealth of breathtaking water views, mouth-watering meal options, unique shops, and cultured boutiques to explore, the county has something to offer everyone. But did you know Annapolis and Anne Arundel also have tons of high-flying, adrenaline-filled activities excursions for adventure-seekers?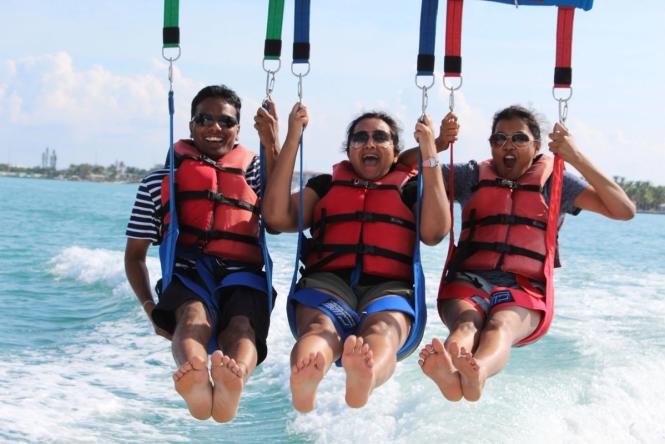 Enjoy breathtaking views of the Chesapeake Bay with Z Flight Watersports. Image courtesy of Z Flight Watersports.

 
Thrills
For thrill-seekers, visit Terrapin Adventures for a day filled with zip lines, climbing towers, rope swings, and much more. Feeling gutsy, try your hand at throwing an ax or two at The Axe House in Severna Park.
We know you have some high-flyers amongst your family and friends and the sky is the limit. They can explore those limits by strapping in for an exhilarating parasailing ride at Z Flight Watersports. If you are looking for an activity with a bit more chill, hop aboard a Monumental Helicopters tour and take in Annapolis with a bird's-eye view. 
If you hunger for the quiet thrill of precision, you'll feel right at home with Anne Arundel Archers.  Located in Gambrills on 53 pristine acres, this has been the definitive destination for archery aficionados for over 40 years.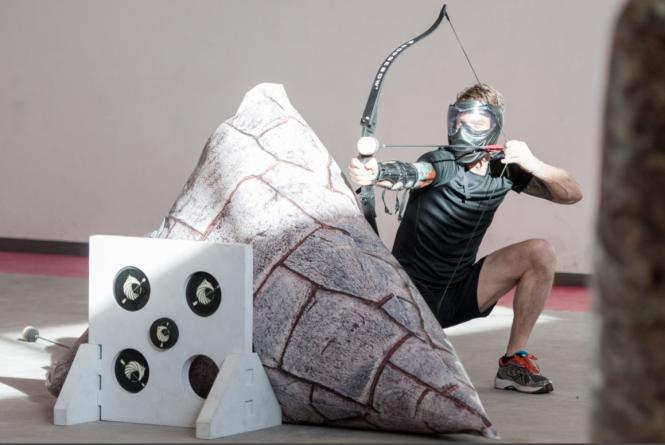 Hit me with your best shot! Image courtesy of Dodgebow Baltimore.

 
Chills
For the action-seekers looking for a good old fashion game of friendly competition, the county has fun for you too. Take on your family and friends with bows and arrows at Dodgebow Baltimore in the BWI area. When you are ready to go a bit harder and raise the stakes, leave no prisoners on the Pasadena Paintball Park field.
We know fun can be educational and enriching too, that is why Eco Adventures in Millersville is one of our favorite places. Children will gain hands-on experiences through various conservation programs crafted by Nat Geo's herpetologist Dr. Brady Barr and marine biologist wife, Mei Len Sanchez-Barr. The young and bold can even step out of this reality and into a world of pirates setting sail on the high seas in search of fun and a lifetime's worth of adventure at Pirate Adventures on the Chesapeake. After the learning, discoveries, and pirate escapades, more fun awaits at United Karting, Autobahn Indoor Speedway, and Crofton Go-Kart Raceway tracks.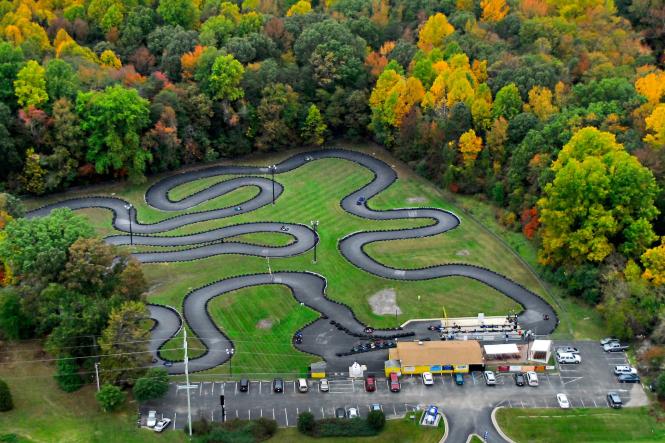 Adrenaline-fueled adventure awaits! Image courtesy of Crofton Go Kart.

 
Adrenaline Seekers
What is life without a water park? Simply boring, and that is why Chesapeake Beach Water Park is a must-visit. If you are looking for more ways to be around water, Breakwater Adventures in Annapolis provides all your jet skiing needs. Of course, we must mention Annapolis' favorite "gym on the water," Capital SUP. Fall in love with the culture and sport of paddling or take to the water in a kayak. New to the sport of paddling? No worries, Capital SUP offers lessons to teach you the fundamentals and get your mind and body comfortable on the water.  
As if this list of thrills, fun, & adventure was not boundless enough, it would not be complete without an interactive real-life escape experience. Mission Escape Rooms in Annapolis and Arundel Mills and Escape Complex Escape Rooms in Glen Burnie are bringing teamwork to the forefront of fun. Work together with family and friends or go solo to find clues, solve puzzles, and try to escape from several different scenarios before time runs out.
To find your next adventure in Annapolis or Anne Arundel County, stop by our Visitors Center to grab a map and learn about all the exciting upcoming events to get your heart racing!