May Day in Annapolis
May 1st, 2023
Get caught up in the hope and promise of spring by celebrating May Day in Annapolis! The Garden Club of Old Annapolis Towne is inviting residents and businesses in the Downtown Historic District to join in their 68th Annual May Day celebration by putting baskets of fresh-cut flowers in front of their homes and businesses by 11:00 a.m. on Monday, May 1st.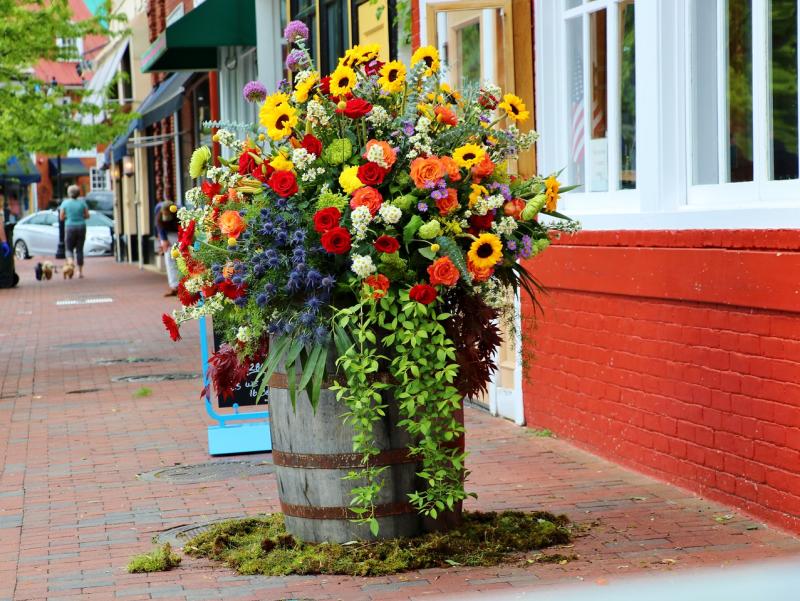 2020 May Day Display Outside Harvest Wood Grill + Tap. Photo by Sue Steinbrook
Who
May Day in Annapolis is truly magical.  Every year on the first day of May, our beautiful city is transformed with colorful arrangements of blossoms and blooms.  Containers full of fresh-cut flowers are thoughtfully placed in front of businesses and homes as part of the annual May basket competition. This annual beautification of our city, sponsored by the Garden Club of Old Annapolis Towne, has been an Annapolis tradition since 1956.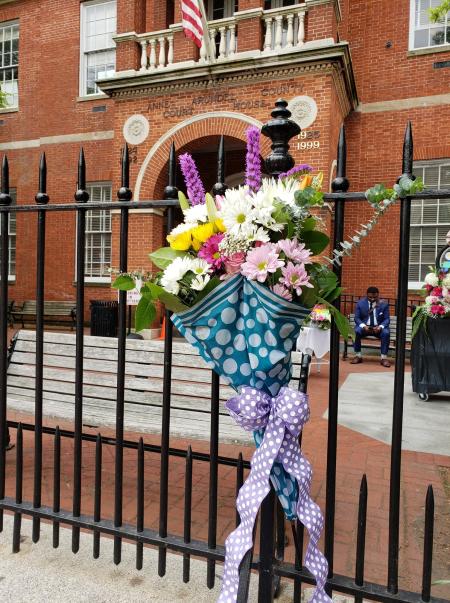 Many get creative with their arrangements and displays!  Image courtesy of Visit Annapolis.

 
What
Many of the merchants participating will utilize containers and elements in their arrangements that reflect the businesses that they represent. Baskets hanging on front doors and front gates will contain a wide variety of flowers, many clipped from their very own garden. It is different every year, depending on what has bloomed, and no two baskets are ever the same!
Most importantly, May Day offers beautification of our community as we welcome springtime in Annapolis. Flowers brighten the day and bring joy and beauty to the world. You can even pick up some flowers of your own from Darim at his popular flower stand in front of Reynolds Tavern.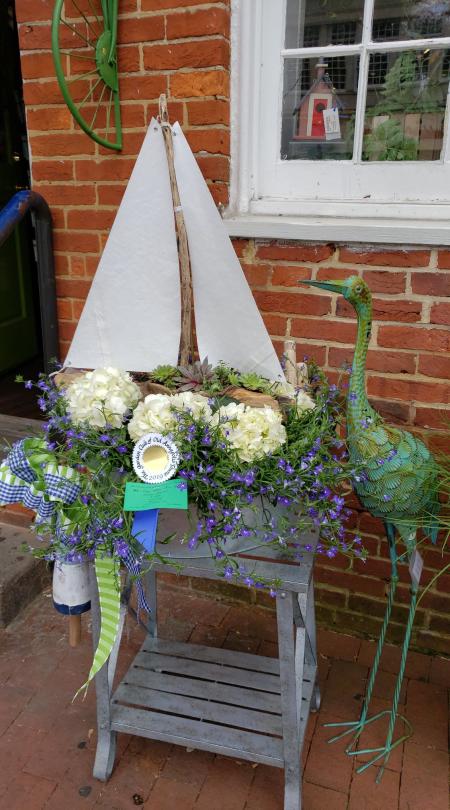 You'll find baskets from merchants along Main Street, West Street, and Maryland Avenue.  Image courtesy of Visit Annapolis.

 
Where
Residents and businesses throughout the Downtown Historic District and parts of the neighborhood of Murray Hill are invited to participate. Residential participants should include a card with their name in their May basket, and children should include both their name and age. Those that choose to participate should put their flower arrangements outside of their businesses and homes by 11:00 AM on the morning of May 1st. Soon after, members of the Garden Club will be found, donning corsages and clipboards in their hands, wandering through town for the judging of the baskets.
As they soak in the beauty and creativity that each unique entry brings, they will be awarding ribbons to those baskets that are the most spectacular. The coveted award-winning blue ribbons include an invitation to the upcoming May Day Tea. Although it is certainly not all about the ribbons, the possibility of being awarded one always holds a slight glimmer of hope for participants.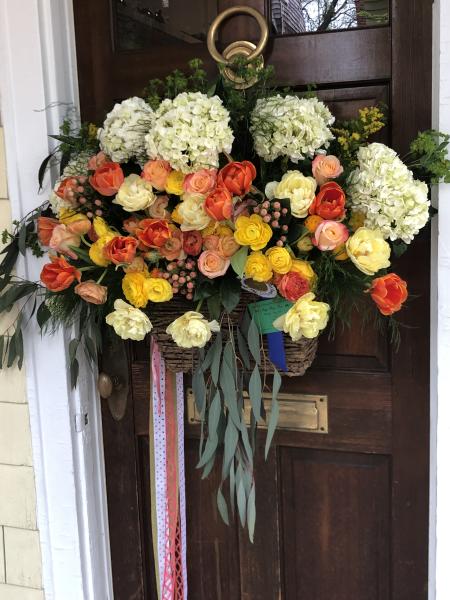 Homes in the historic district decorate their doors and stoops with festive spring blooms.  Image courtesy of Visit Annapolis.

 

"May Day is one of the most beautiful days of the year in Annapolis. It brings such joy to so many. We're looking forward to seeing all the creative May Baskets and everyone's smiling faces once again."  -The Garden Club of Old Annapolis Towne

 

With this year's event on a Sunday, the city is excited to welcome visitors to our historic waterfront town to take in all of the sights of this beautiful day. While here, visitors can enjoy al fresco dining, boutique shopping, and accommodation deals from our historic inns, B&B's, and modern hotels. So, on May 1st, take some time to take in the sights of this beautiful tradition, stop and smell the roses and have a glorious May Day!

 

Annapolis May Day, Every Day

For those looking for ways to enjoy the beauty of Annapolis & Anne Arundel County blossoms everyday, the options are bountiful. Keep scrolling for tips on celebrating May Day Every Day. Take advantage of Annapolis & Anne Arundel County's many gardens, parks, flower markets, plant sales, and other garden-related events and offerings all year long.
Parks & Gardens

Historic Annapolis offers the trifecta of a historic garden experience, with available tours at the Hammond-Harwood House, William Paca House & Garden and Chase-Lloyd House. Explore further into Anne Arundel County for more horticulture treasures from South County at Historic London Town & Gardens, to Down's Park in northern Anne Arundel County. There is much to be discovered here in Anne Arundel County, Maryland.