Clara L Balfour once asked, "Are not flowers the stars of the earth?" Indeed they are, is my response. Flowers bloom, ushering in seasons like constellations we can smell. They beautify and energize just about any space they enter and often captivate us with their delicate and striking varieties of colors, petals, and stems. Flowers say "I love you" in a mystical way our mouths and words cannot express.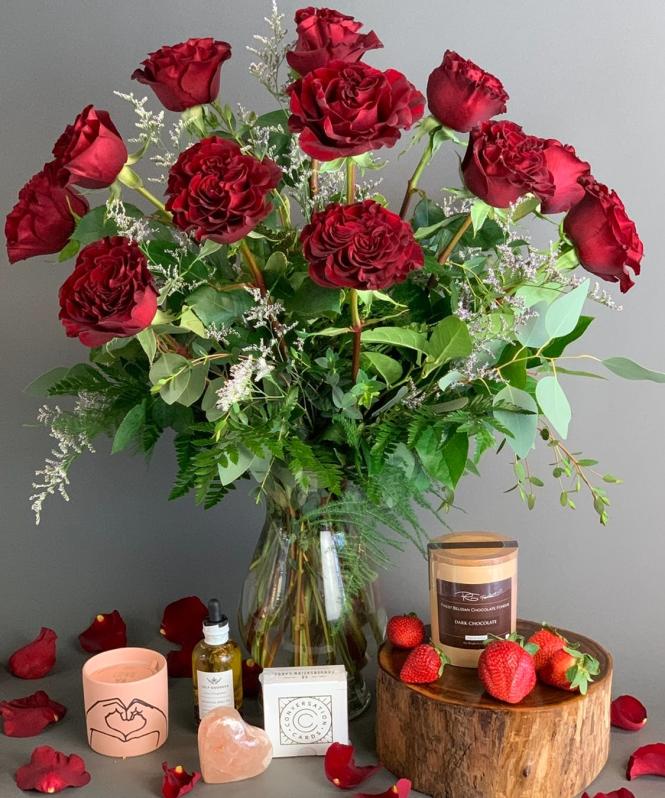 Image courtesy of Wildflower + The Petal Pusher.

 

This year when you need a pick-me-up or want to send some tangible love to close the social distancing gap, choose flowers. There is an abundance of options blossoming and thriving throughout Annapolis and Anne Arundel. I am a lover of vibrant foliage and live plants; however, I love artistically crafted arrangements of beautiful cut flowers. Luckily, many of Anne Arundel County's finest florists offer a profusion of possibilities, including fresh and silk flowers, as well as live plants.

 

All of the following Annapolis and Anne Arundel florists are tried and true, and their loyal patrons have the receipts to prove it. If you are looking for that oh-so-perfect splash of color and sophistication to bring nature into your space or your special someone's, keep reading!

 

 

Are you ready to throw cookie-cutter floral arrangements out the window and help create a unique and personalized masterpiece for your special someone? Christine Guenther and her team at Wildflower provide a variety of fresh flowers and an interactive design process that will elevate your floral shopping experience. You will not have any trouble creating an extraordinary one-kind-a-kind arrangement. However, if you would rather trust the design expertise of Wildflower, you can always opt for a prepared floral arrangement because all choices are good choices at Wildflower.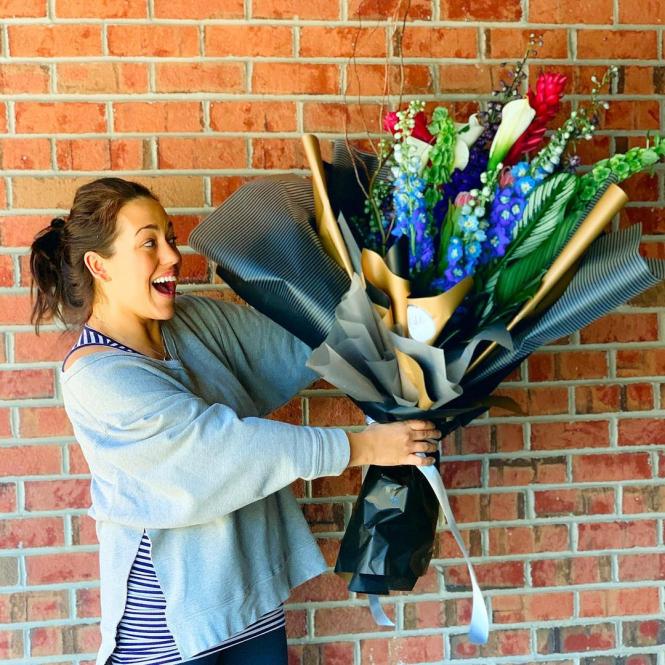 Who doesn't love a beautiful bouquet of flowers! Image courtesy of Wildflower + The Petal Pusher.

 

Wildflower + The Petal Pusher

Annapolis Area

1460 Ritchie Hwy Suite 107

Arnold, MD 21012

(410) 943-2490

 

Baltimore Area

910 Cromwell Park Dr. #105

Glen Burnie, MD 21061

(410) 859-9292

https://www.wildflowermd.com/

 

 

Donna Ridgely of Flowers by Donna has been making magic flourish in Annapolis for over 20 years with exceptional and stunning floral designs. You can choose from one of the many quick-pick premier floral arrangements or opt to be surprised by a captivating Designer's Choice arrangement. Regardless of what bouquet you choose, you are sure to find an extra bit of love and care in between the petals of a Flowers by Donna arrangement. Many of her customers return year after year to have her customize their May Day Baskets. An annual Annapolitan tradition!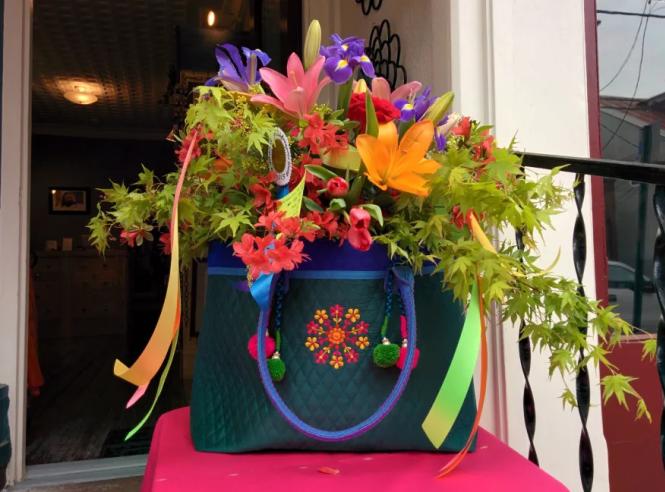 May Day is an Annapolis tradition not to be missed! Image courtesy of Flowers by Donna.

 

Flowers by Donna

58 Maryland Ave, 

Annapolis, MD, 21401

(410) 263-1112

flowersbydonna58@gmail.com

 

There is something about the name Peaceful Petals that brings you a welcomed sense of, you guessed it, peace. Even before you catch a glimpse of the lovely flower arrangements resting on the bed of the Peaceful Flower Truck, aptly named 'JoJo', the truck itself is awe-inspiring. Flower magician, Megan Taylor, is providing curbside service and delivering flower bouquets in full-fun floral style. Are looking for a grab-and-go experience or a custom design? Visit the Peaceful Petals Flower Truck to view the schedule or the newly opened shop in Severna Park!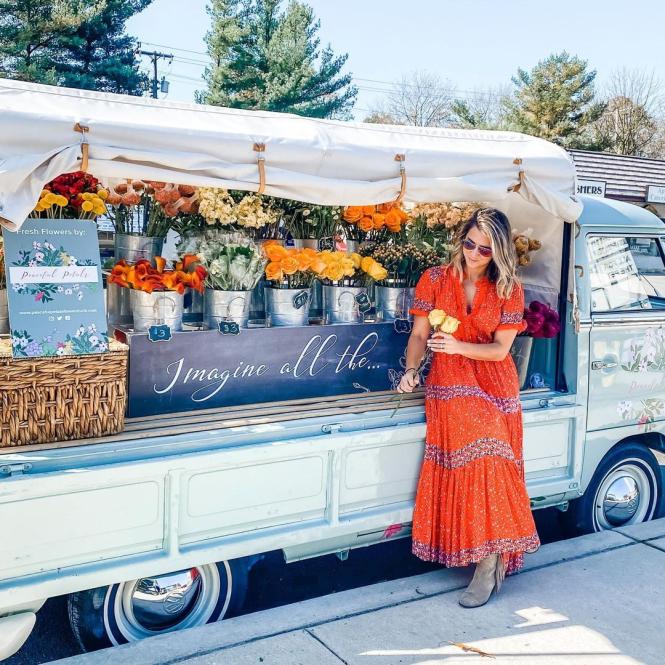 Arguably one of the cutest ways to get your floral fix, JoJo the Flower Truck! Image courtesy of Peaceful Petals.

 

Peaceful Petals Flower Shop & Truck 

554 Baltimore Annapolis Boulevard

Severna Park, MD 21146

(917) 828-1696

orders@peacefulpetalsflowertruck.com

https://peacefulpetalsflowertruck.com

 

 

Fresh flowers, silk flowers, and gorgeous flowers, plus speedy, reliable service and delivery: that is the Academy Flowers way. Crafting a delightful personalized floral arrangement that captures your vision is an innate part of their design process. Whether you want a traditional bouquet or one with lots of pizazz and brilliant colors, Academy Flowers will deliver. Formerly located in downtown Annapolis at 260 King George St., their storefront is currently closed due to COVID. You can now reach them on their website or by giving them a call!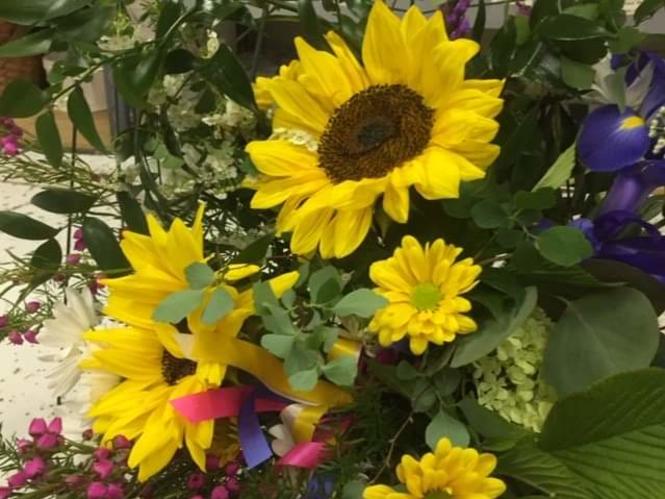 Sunflower bouquet courtesy of Academy Flowers.

 

Academy Flowers

(410) 268-0188

https://www.academyflowers.us/

 

 

The name says it all: Flowers Extraordinaire is in the business of creating extraordinary flower arrangements. With vibrant roses and mixtures of blooming plants and effervescent green foliage, you will easily find a magnificent floral arrangement for the perfect gift. If you are looking for a way to say "I love you" that looks as good as it smells, Flowers Extraordinaire is waiting on your order.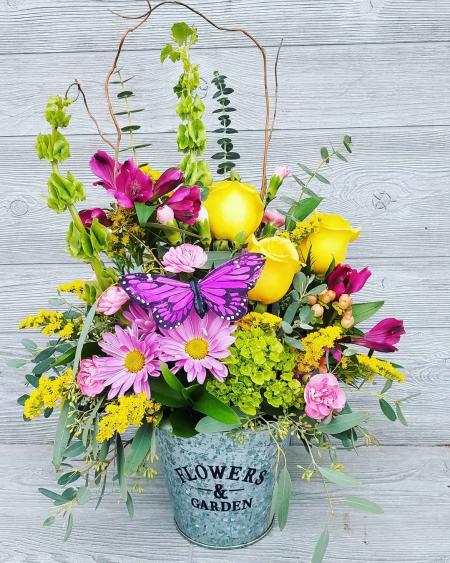 A spring floral arrangement from Flowers Extraordinaire! Image courtesy of Flowers Extraordinaire.

 

Flowers Extraordinaire

503 S Camp Meade Rd

Linthicum Heights, MD, 21090

(410) 859-3990

https://flowersextraordinaire.com/about-us/