April is National Gardening Month, which means it's a great time to plan your summer garden. Anne Arundel County has loads of resources to help you get started or up your plant game.
Feeling intimidated? You're not alone. "Most people feel like they have to be a qualified gardener in order to go into a garden center," says Ray Greenstreet, owner of Greenstreet Gardens in Lothian. "That couldn't be further from the truth. We have a full staff on hand to help people choose plants, answer questions—whatever you need."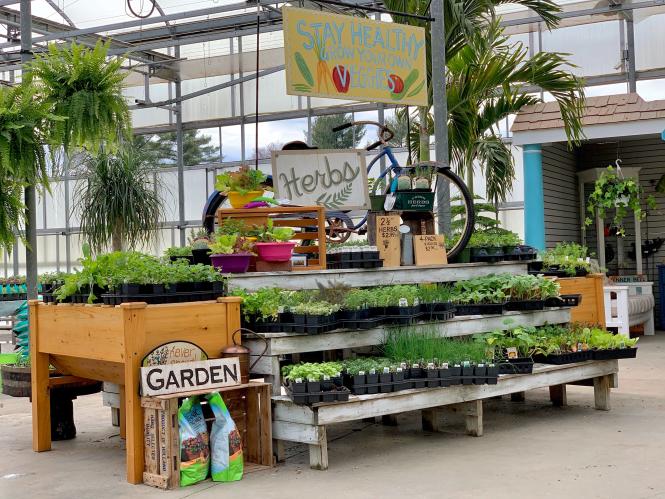 Growing herbs is perfect for a novice gardener.  Image courtesy of Greenstreet Gardens.  

 
Gardening Classes & Education
Homestead Gardens, in Davidsonville and Severna Park, takes the same approach. "Homestead has free education the minute you walk in the door," says Heather Wheatley, CPH, CBLP, the center's Director of Education. "We can guide you through annuals, vegetables, herbs, perennials, trees, and shrubs. Digging your first hole in the ground is the best way to start your education."
It's not just in-person learning. Greenstreet offers seasonal advice via their blog The Dirt, and their weekly newsletter. Homestead's online Learning Center features seasonal tips, a how-to video library, a comprehensive plant finder tool, and online classes via Facebook Live.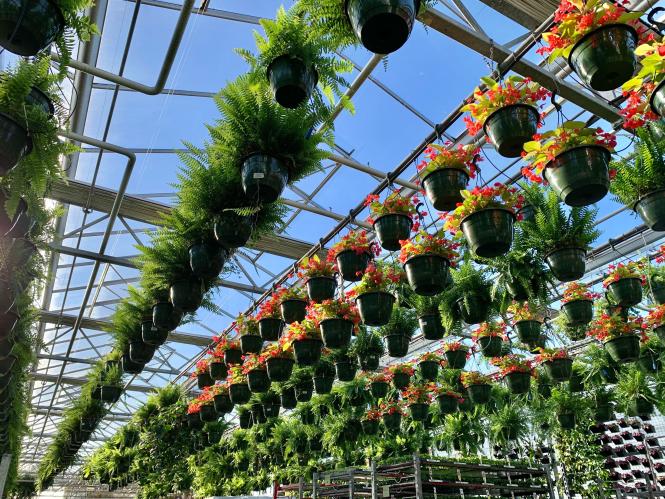 Hanging plant envy at Greenstreet Gardens! Image courtesy of Greenstreet Gardens.

 
Plant Your Veggies!
As for what to grow: "The easiest are plants that are happy," says Wheatley. "Beginners might find instant success with tomatoes or bell peppers, so long as they watch the watering. Herbs are one of the easiest plants to grow; annual basil or perennial thyme are some favorites. [With flowers] annuals bring instant color from petunias and salvia, but perennials last three or more years and bring less effort and cost. All of these plants offer great opportunities to support pollinators as well, so they can do double duty if you pick the right plants. Long-throated flowers are great for butterflies and hummingbirds.
For this year's garden, Wheatley suggests thinking edible. "With everyone's recent concerns over food security, I would challenge anyone at every level to grow food stuff. There is nothing more rewarding than pulling fruits and vegetables from your yard and tasting them after they've been warmed by the sun."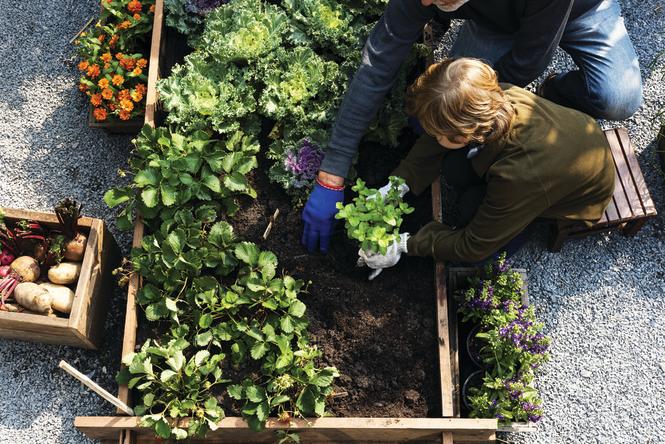 Raised beds are an easy way to garden in smaller spaces.  Image courtesy of Homestead Gardens.

 

Greenstreet Gardens' annual VeggieMania, held in person and online on April 24 and 25, is a great place to start. They expect to have 200 varieties of tomatoes—hybrids, heirlooms, and more—grown from seed at their nursery in Lothian. "Tomato gardening should be fun," says Greenstreet, who advises you to pick a few varieties and experiment. "Here in Maryland and Virginia, our soils have a good balance of nutrients that make tomatoes taste better.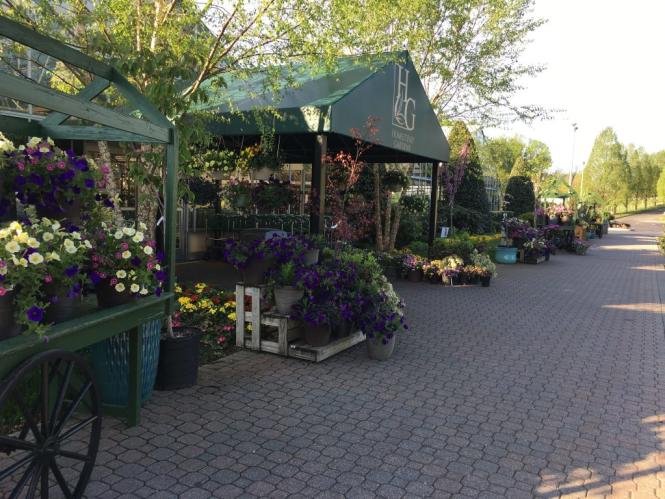 Homestead Gardens in Davidsonville. Image courtesy of Homestead Gardens.  

 

While planting, don't forget your littlest neighbors. "Native plants are essential for a healthy environment," says Wheatley. "They provide habitat for small animals, increased biodiversity such as bees, butterflies and other pollinators, and they help heal the land." Bonus: "Native plants don't typically need any outside maintenance other than to be watered in their first year."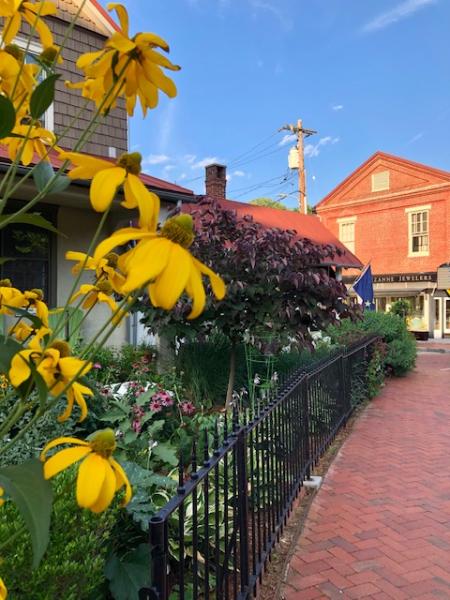 State Circle is blooming with color in downtown Annapolis. Image courtesy of Annapolis Green.  
Sustainable Gardening
Local nonprofit Annapolis Green promotes sustainable gardening, with flowering plants and vegetables that attract butterflies, bees, and other pollinators. They've partnered with Homestead Gardens in a monthly online series for their Here We Grow program, teaching others how to make the most of their gardens in a sustainable way.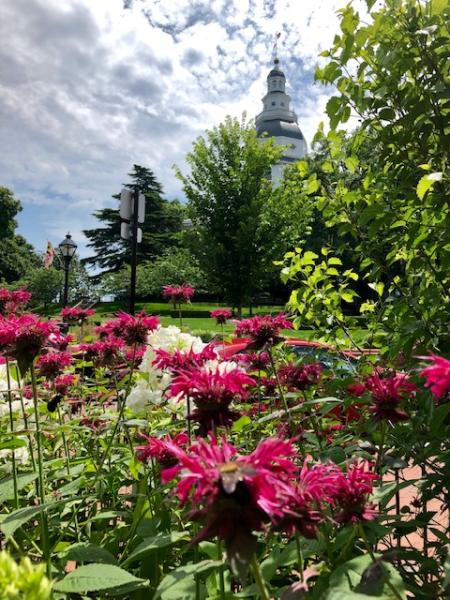 Bee Balm grows in the garden of Annapolis Green on Maryland Avenue.  Image courtesy of the author.

 

"When we add edible plants into our gardens, we honor the symbiotic relationship that encourages growth and creates habitat for pollinators like bees and butterflies—and that is really important," says Elvia Thompson, Annapolis Green President, and Co-founder. "Let's move the edibles to the front of our yards to create gardens that are beautiful and delicious!"