Kinder Farm Park
Kinder Farm Park is full of activities for the entire family. From beautiful, bountiful gardens to a working sawmill and woodshop, there is something for just about everyone at Kinder Farm. And with all those wide-open spaces, there is no need to worry about room to roam and explore. With 288 acres of farmland and nature, there is enough space to walk, picnic, and make friends with the animals.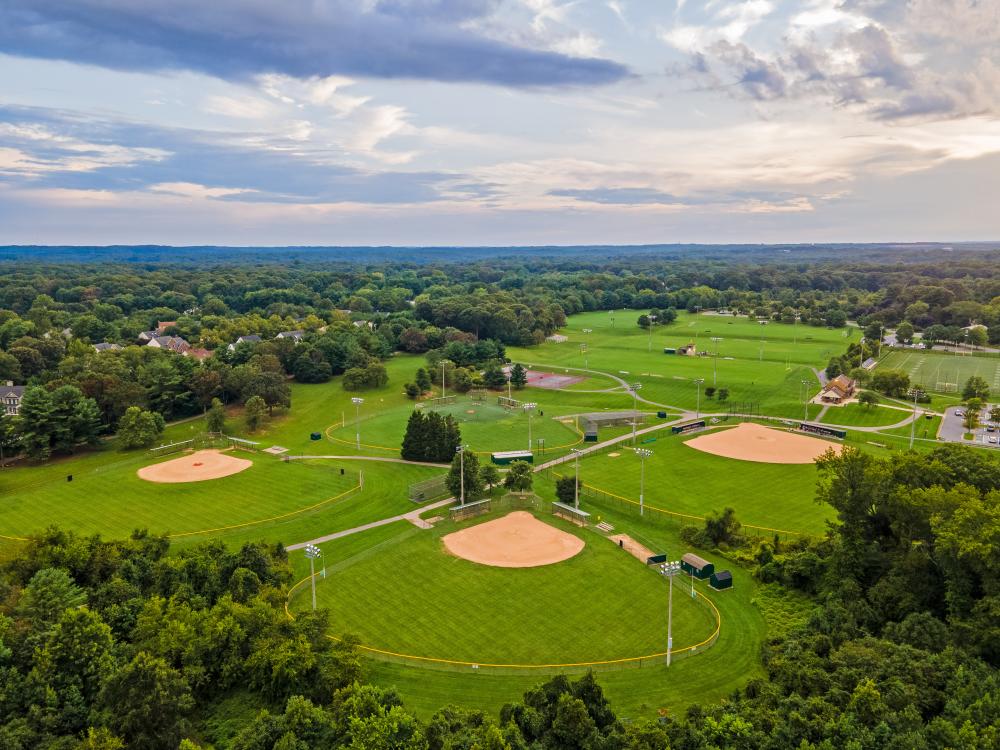 Kinder Farm Park's baseball fields.

 
Meet the Animals
Animals are the heartbeat of Kinder Farm Park, and they are sure to strum a few of your heartstrings when you visit. Year-round you can see and even interact with many of the animals at the farm. The farm is home to pigs, goats, alpacas, seasonal quails and turkeys, and a host of other animals. Pro tip: Spring is the best time to visit and see all the baby animals on the farm!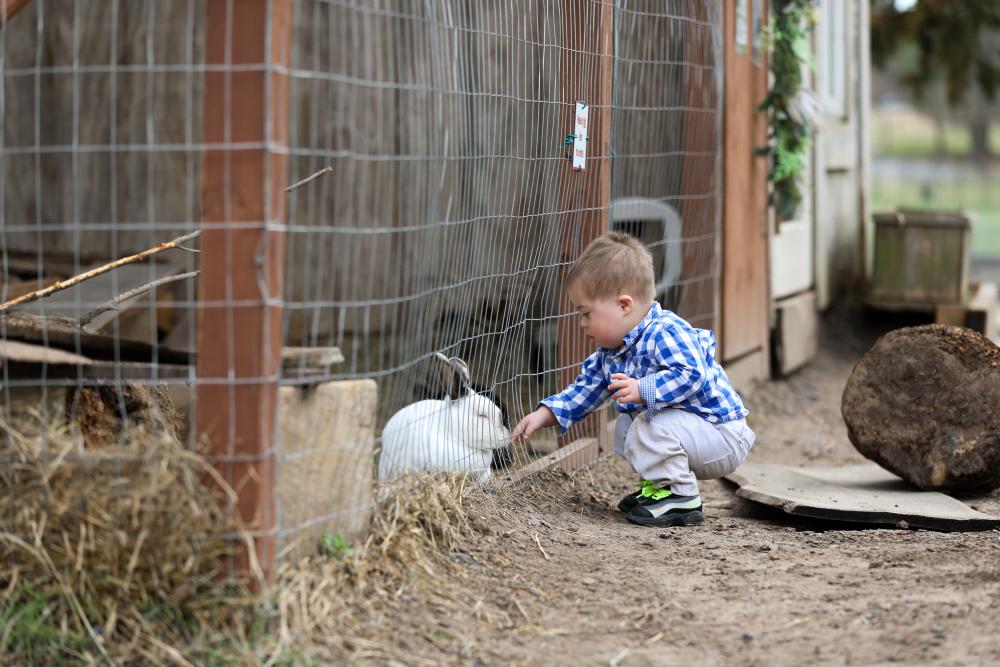 A young boy bends down to pet one of the many animals at Kinder Farm Park.

 
Have Fun on the Playground
What good is a park without an exciting playground for the youngest shepherds and farmhands to run and play? Kinder Farm Park features a large playground area and tot-lot perfect for children of all ages to unwind and have fun.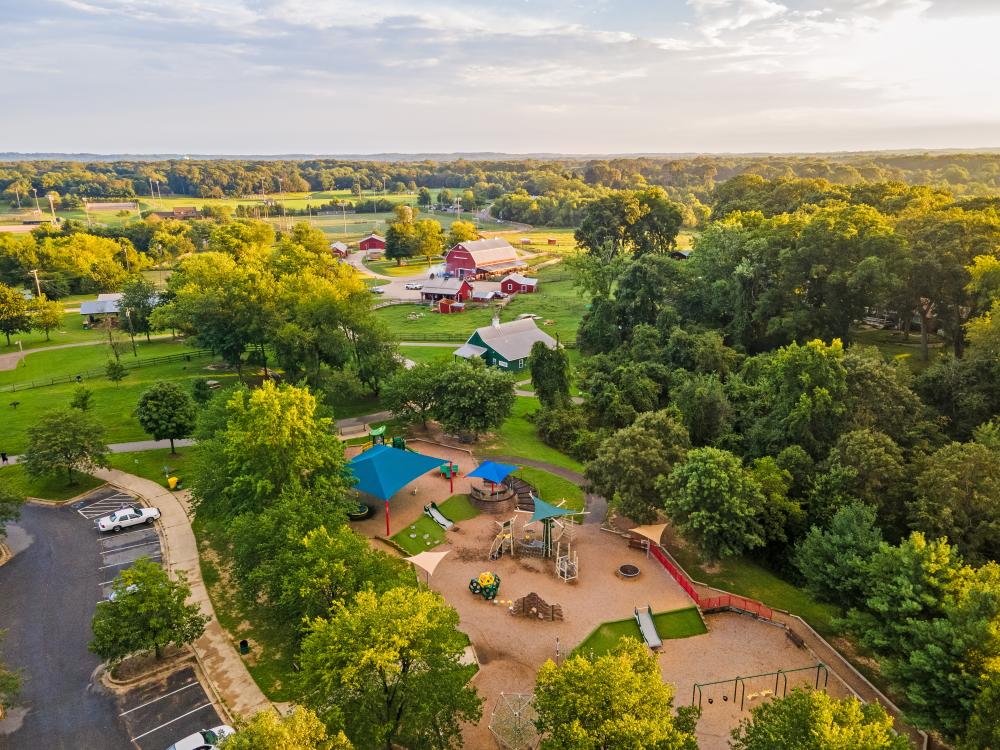 The playground at Kinder Farm.

 
Picnic in the Park
There are plenty of places to lay out a blanket and enjoy a delicious lunch on the lawn. On the other hand, if you prefer not to sit on the ground, no worries! Kinder Farm Park offers many park benches and picnic tables for your convenience. There are also two large rentable outdoor pavilions and several grills available.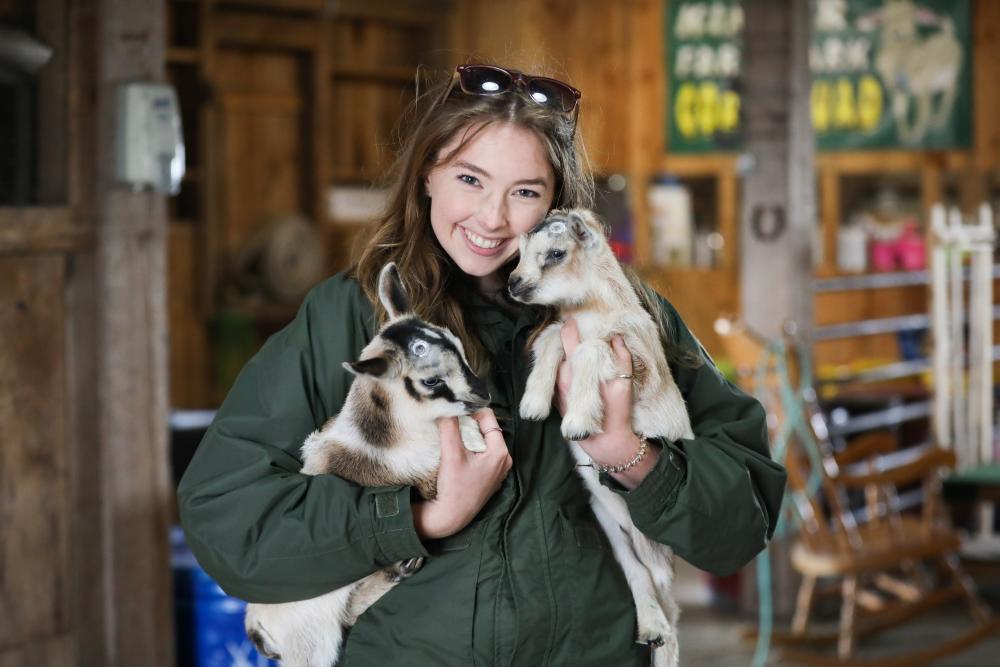 Visit the baby animals during the Spring!

 
Tour the Park
Journey along the 2.8 miles of nature trails to take in this park's abundant nature, beauty, and history. Catch a glimpse of a deer crossing, take a stroll in one of the many gardens, or mosey through the Tobacco Barn Museum and see some of the farm's vintage tools. Learn about farm history at the Kinder Farmhouse Museum.
Kinder Farm Park in Millersville is a 288-acre park that offers a variety of natural and recreational activities including walking, biking, bird watching, fishing and picnicking. Picnic tables and grills for picnicking are located throughout the park. There are two large pavilions available for...