Annapolis Spring Sailboat Show
Back for 2023, join us for the Spring Boat Show in America's Sailing Capital, Annapolis, Md.
Are you itching to get on the water? Jumpstart the boating season with the Annapolis Sailboat Show this April 28-30, 2023. Annapolis Boat Shows, a leading management company, has been producing these in-water demonstrations since 1970, drawing over 150,000 people from all over the world to the Chesapeake Bay who want to see the latest and greatest in boats and related gear.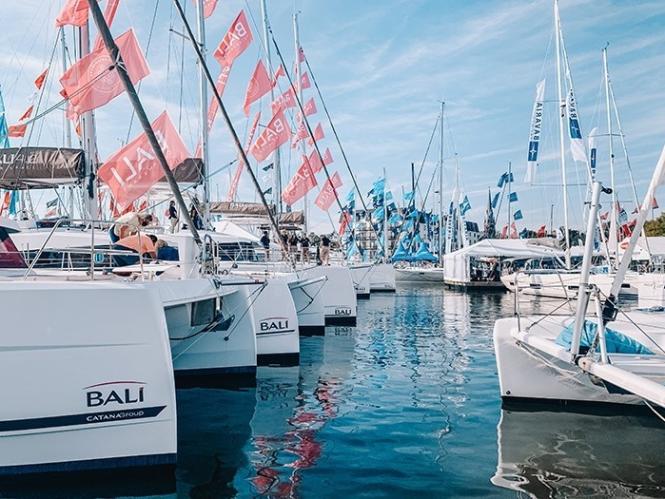 Spring is in the air, which means the Annapolis Spring Sailboat show has returned!  Image courtesy of Annapolis Discovered.
The Annapolis Spring Sailboat Show takes place this Friday, Saturday, and Sunday at the Annapolis City Dock. Set in the seaport of Annapolis, it displays catamarans, monohulls, racing boats, and inflatables - with over 100 new and brokerage yachts. Check out the vessels and spend some time shopping for the latest equipment, including electronics, clothing, and other accessories. The show runs from 10 am to 6 pm Friday and Saturday and from 10 am to 5 pm on Sunday. General admission is $18; children under 12 are free.
SHOW TIMES & TICKET PRICING

Friday, April 28 – Saturday, April 29
10:00 am – 6:00 pm
Sunday, April 30
10:00 am – 5:00 pm

General Admission ~ $18 ($20 at the gate)
Children under 12 are free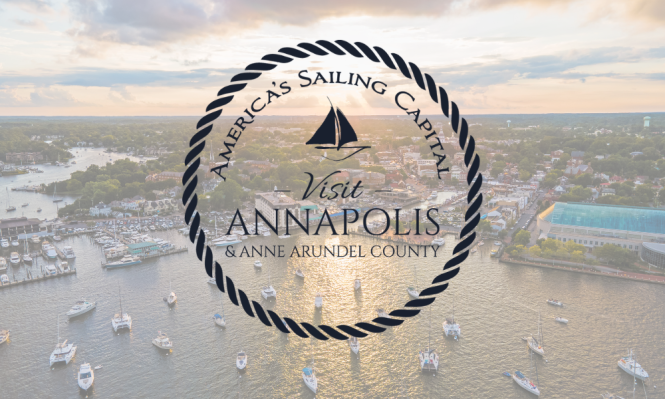 Are you planning to cruise? Need to know the ins and outs of boat repair and navigation? As part of the Annapolis Spring Sailboat Show, Cruisers University, held April 27-30, 2023, will have workshops providing professional lessons and opportunities for hands-on experience. Topics include learning how to troubleshoot and maintain engines, navigate in coastal and offshore weather, cruising courses, and classes on maintaining a boat above and below the waterline. Visit the website for information on course schedules and package prices.
Classes will be held at The Historic Inns of Annapolis – The Governor Calvert House, 58 State Circle, Annapolis. The Historic Inns are just a short walk or shuttle bus ride to the Sailboat Show and Historic Main Street. You can also learn to sail in a hands-on First Sail Workshop at City Dock.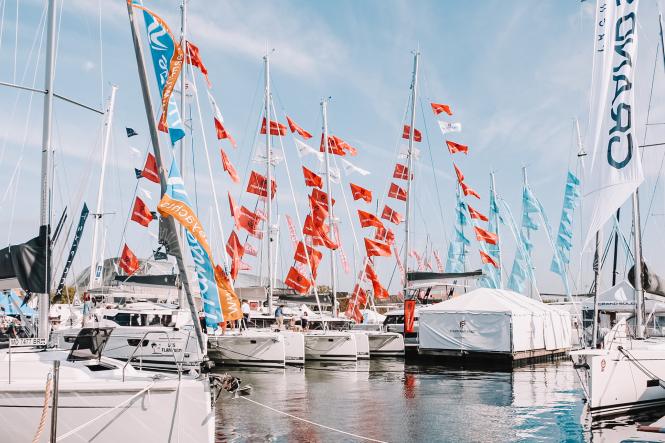 Find your perfect match at the spring sailboat show. Image courtesy of Annapolis Boats Shows.

 

For more details, be sure to visit their website. Fair winds and following seas!