Annapolis Crab Feast
Held rain or shine since 1946, the Annual Rotary Crab Feast is one of the longest-running, and most popular, summertime traditions in not just Annapolis but in all of Maryland.
Known as "the world's largest crab feast," the all-you-can-eat (and drink) event invites folks from near and far to get their fill of Maryland's famous blue crabs – plus Maryland vegetable crab soup, sweet Maryland corn on the cob, beef barbeque sandwiches, all-American hot dogs, watermelon, draft beer, and assorted sodas and water – at Navy-Marine Corps Memorial Stadium each August.
If that were not reason enough to attend, the Rotary Club of Annapolis directs 100% of proceeds from the event to local community and cultural nonprofit organizations through grants of up to $4,000. Plus, the organization works with Annapolis Green, a local environmental group, to keep the Feast "zero-waste" by collecting and turning roughly 20,000 pounds of crab shells, corn cobs, watermelon rinds, plates, cups, cutlery, and napkins into "Christmas Crab Compost" that is sold to the public each December.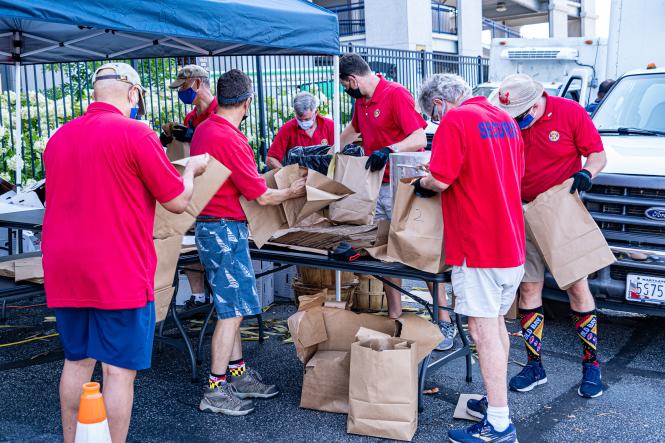 More on the Mouth-Watering, All-You-Can-Eat Event
Nearly 2,500 people gather for an evening of shoulder-to-shoulder socializing while consuming roughly 320 bushels of crabs, 3,400 ears of corn, 100 gallons of crab soup, 1,800 hot dogs, 150 pounds of beef barbeque, and hundreds of gallons of soft drinks and beer over the course of just a couple of hours. However, the Crab Feast took on a new form, as Rotary Crabs to Go, in 2020 to comply with COVID restrictions and protect public health while keeping this great Annapolis tradition going.
This year, the 2nd Annual Rotary Crabs to Go and the 76th Annual Crab Feast, will take place on Saturday, August 7th.
Perfect for any backyard crab feast, offerings include the following menu items, all steamed onsite and carefully packaged for pickup at and travel from the Navy-Marine Corps Memorial Stadium:
Bushel of "Best #1" Crabs with 12 Ears of Corn: $290
Half Bushel with 6 Corn: $150
Two Dozen with 6 Corn: $125
One Dozen with 3 Corn: $65
Supporters can also purchase raffle tickets at a price of one for $5, five for $20, or 10 for $40 for a chance to win one of the following prizes:
1st Prize: $1,000
2nd Prize: $500
3rd Prize: $250
4th Prize: One Bushel Crabs
All Crabs & Corn and/or Raffle tickets must be purchased ONLINE ONLY by 6:00 PM on August 6, 2021, and can be paid for via PayPal, including the option to use a credit card within PayPal.
Crabs & Corn can be picked up from the stadium at any time within half-hour windows from 1:00 PM – 5:30 PM on the day of the event.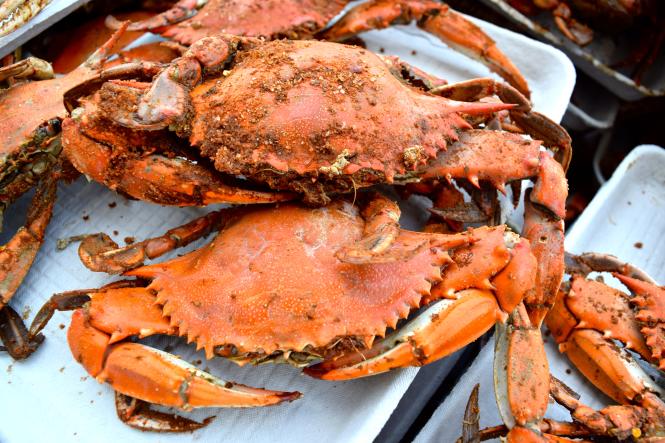 To learn more about Rotary Crabs to Go, visit https://www.annapolisrotary.org/crabfeast
To purchase Crabs & Corn and/or Raffle tickets, visit https://www.annapolisrotary.org/crabs-to-go-order-page
For directions to the Navy Stadium, click here.
And finally, check out these photos and watch this video for a look at last year's event.