Annapolis is quickly becoming a festival town and we take great 'Pride' in our annual parades. And this year, we're excited to see the return of the Annapolis Pride Parade and Festival the weekend of June 4-5, 2022. If you've never been to an Annapolis Pride event, it's a great opportunity to engage with the LGBTQ+ community and celebrate the kick-off to Pride Month! So, let's get started!
Many Faces, One Pride. Annapolis Pride recognizes that the LGBTQ+ community is composed of many people, all skin tones, genders, sexualities, religions, and abilities. As we come together again, we want to celebrate each and every person in our community.  
Celebrate with thousands of LGBTQ+ folx and allies. The Inaugural Annapolis Pride Parade & Festival held on June 29, 2019 was wildly successful beyond expectations! Over 6,000 attendees came out to show support for our LGBTQ+ community.   
LGBTQ+ Visibility and Inclusion Matter! Support and uplift LGBTQ+ youth and help to create and patronize safe spaces. Join us for this family-friendly event to show your support.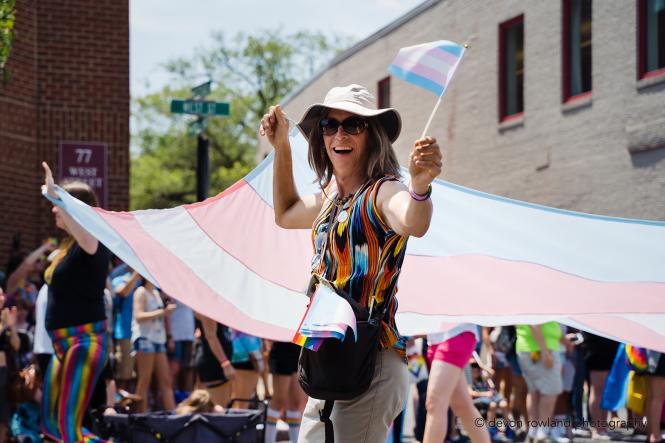 Devon Rowland Photography for Annapolis Pride.

 
Free PRIDE Swag! Many of the marching groups and vendors will be giving out Pride swag, resources, and product samples.  
Over 140 Festival Vendors! With over 140 vendors expected there's something for everyone! Tons of community resources, faith groups, food, local artisans and businesses. 
Music & Entertainment! Don't miss our entertainment line up on two stages at the festival featuring IAmYoungAye, L. Rodgers, Honey Sol, Joe Keyes and the Late Bloomer Band, C. Rafter, Ronshaye Clark, M.E.G.A. YOUTH, and more! Celebrate at the Pride Block Party at the Graduate Annapolis Hotel with DJ Dirty Panda, and drag performances from Shawnna Alexander, Jalah Nicole, and Candy Fuentes.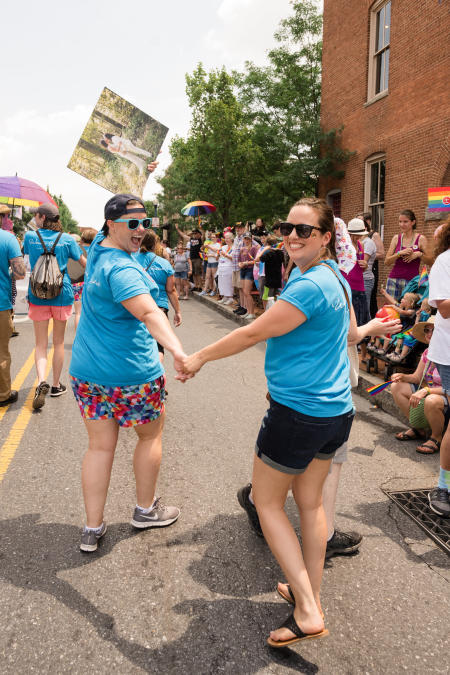 Get married at this year's Pride parade! Carly Fuller Photography for Annapolis Pride.

 
You Can Get Married! The Anne Arundel County Clerk of the Court will be performing marriages (for those with a valid marriage license) and vow renewals at the event!   

Celebrate Early! Annapolis has one of the earliest June Pride celebrations around the Mid-Atlantic. This means you can kick off Pride month in Annapolis on June 4 – then head to DC on June 11, Delmarva Pride on June 18, Salisbury Pride and Frederick Pride on June 25. 

Get vaxed or boosted! The Anne Arundel County Department of Health will be providing FREE vaccinations and boosters located inside the Visitor Center on West Street.  
 Pure Joy and Love! Lastly, experience a day of pure joy and love. A special day of belonging when our community comes together to celebrate each individual and the Many Faces of Pride.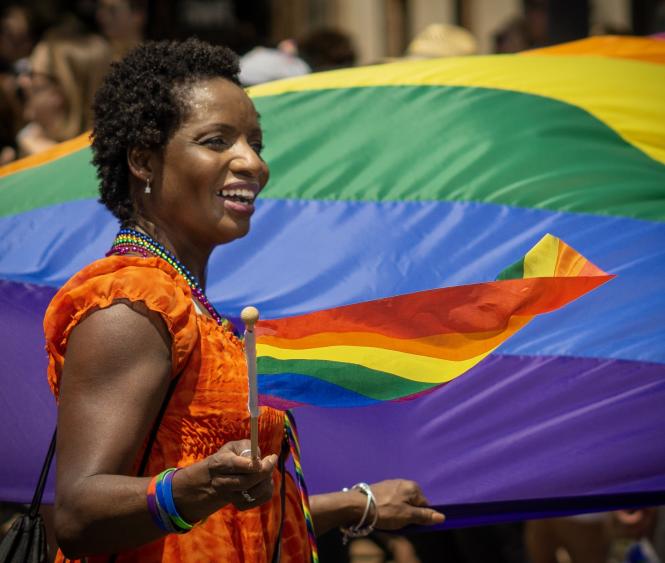 Image courtesy of John Goucher.

 

Head to our event calendar for a list of Pride Events leading up to the festival.

 
For a full list of Annapolis Pride FAQ's, click here.