Military Bowl
Plan Your Military Bowl Stay!
Military Bowl Returns to Annapolis!
ARE YOU READY? Plan Your Stay!
December 27, 2023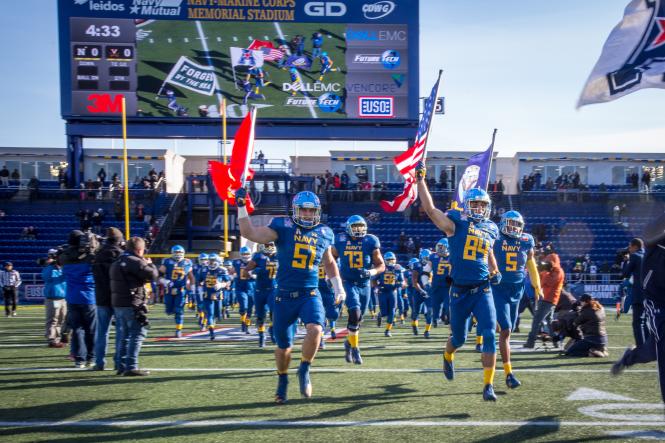 What is the Military Bowl? 
The Military Bowl, presented by Peraton, benefiting USO of Metropolitan Washington-Baltimore, is a post-season National Collegiate Athletic Association-sanctioned Division I college football bowl game. The game has been played annually in Annapolis since 2013 at Navy-Marine Corps Stadium.
In the 2022 Military Bowl, Duke University defeated the UCF Knights 30-13. Watch the video for highlights.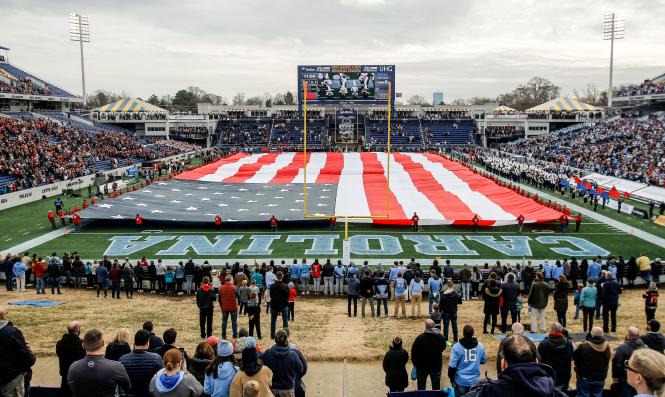 Military Bowl Foundation
For the 2022 bowl season, the Military Bowl will benefit the USO and provide at least $100,000 to the USO organization. Complimentary tickets to troops and their families will be distributed for the game through the USO of Metropolitan Washington-Baltimore in early December.
This year Military Bowl organizers and sponsors will be honoring teachers in the National Capital region. Through the College Football Playoff Foundation's Extra Yard for Teachers program, the Military Bowl provides grants to deserving teachers to use in their classrooms and for their students. To nominate a teacher and learn more- visit their website.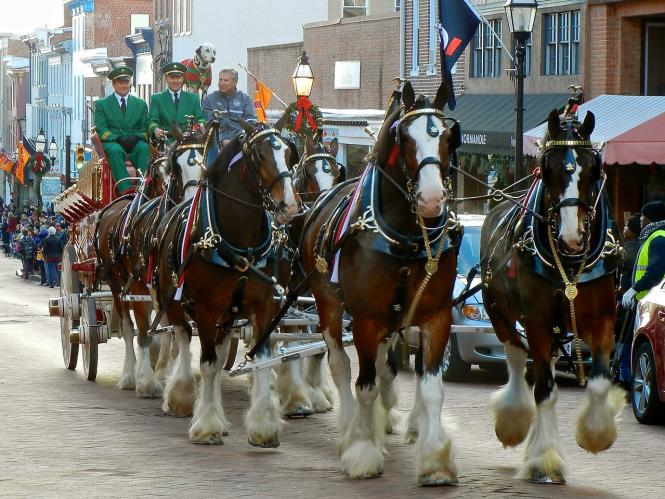 Planning Your Visit to Annapolis
Meet the Budweiser Clydesdales on December 27th on West Street from 2-6 pm with a Miracle on West Street. Revel in live music, food trucks, and a street festival as a lead-in to the BIG day. After, join Duke and UCF fans for an epic downtown Annapolis pub crawl with the Military Bowl's favorite pubs. Enjoy drink specials and special giveaways from 4-9 pm.
One of the highlights of game day is the Military Bowl Parade! Pomp, circumstance, and the Budweiser Clydesdales are all part of this parade along Main Street in Historic Annapolis. Come for the parade and stay to shop and dine in the historic district, a registered National Historic Landmark! Plan to stay in Annapolis & Anne Arundel County for the big game. You can find overnight accommodation in Annapolis and the BWI Region by clicking on the links below. Need parking while you're in town for the game? Click HERE for information on stadium parking and HERE for parking options in downtown Annapolis, located only a short walk from the Navy-Marine-Cops Memorial Stadium. 
Are you staying in the Washington, D.C., area for the game? Round-trip transportation will be available on game day, running hourly starting at 9 a.m. at designated locations. Click HERE for more information.