Bay Bridge Run
The Bay Bridge Run is a 10K race that traverses the eastbound span of the bridge from Anne Arundel County to Kent Island in Queen Anne's County and finishes with a huge post-race party! Once a year, the bridge shuts down traffic on the eastbound span for a race that tests your mettle and perhaps your fear of heights! The views and photo ops abound and this race is bringing in race enthusiasts from across the country.
Scheduled for November 13, 2022, and under the direction of nationally acclaimed Corrigan Sports, a familiar spirit of athletic comradery will continue to prevail, with a few added twists to keep you on your toes.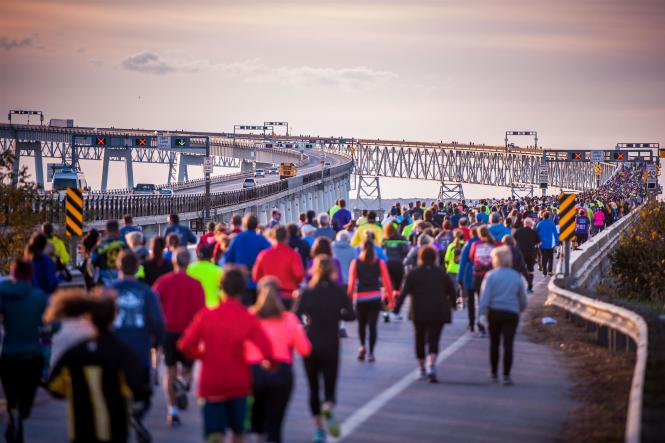 Runners make their way across the Chesapeake Bay. 
Image courtesy of Corrigan Sports.
Course Details
Past participants will recognize the familiar flavor of the course, especially the unique vantage point from which to soak up stunning Bay vistas.  (Seriously, that alone should have you rushing to register.)  As in years past, designated parking areas—on both sides of the Bridge—will be the access point for all registered participants, so you can lace up and let go.  Runners and walkers can also count on the relief of water/comfort stops along the way.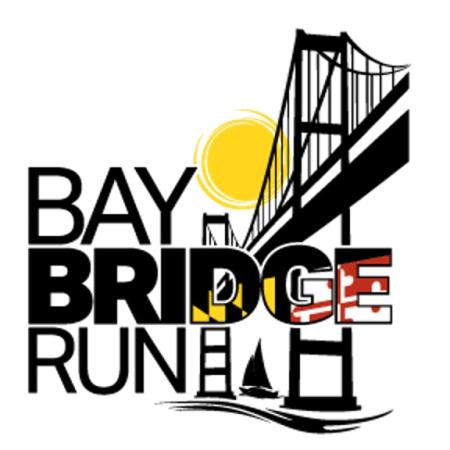 The course and shuttle locations will be the same as in years past. 
Image courtesy of Corrigan Sports.
Race, Spectate, or Volunteer
With so many possible ways to participate, it can be hard to decide just which hat to wear. Volunteer positions afford you the excitement of race day participant perks, plus a few added premiums. Or consider rounding up the kiddos and going as spectators this year. The purchase of a parking pass ensures you can be at the finish line to cheer on your favorite runners and walkers. Or choose to sponsor this annual event that reaches between 12,000- 14,000 race participants each year, with customizable opportunities available. Even better, grab a VIP  package! To book a room and plan your stay with discounted rates, head to this link and choose accommodations just right for you and your race crew.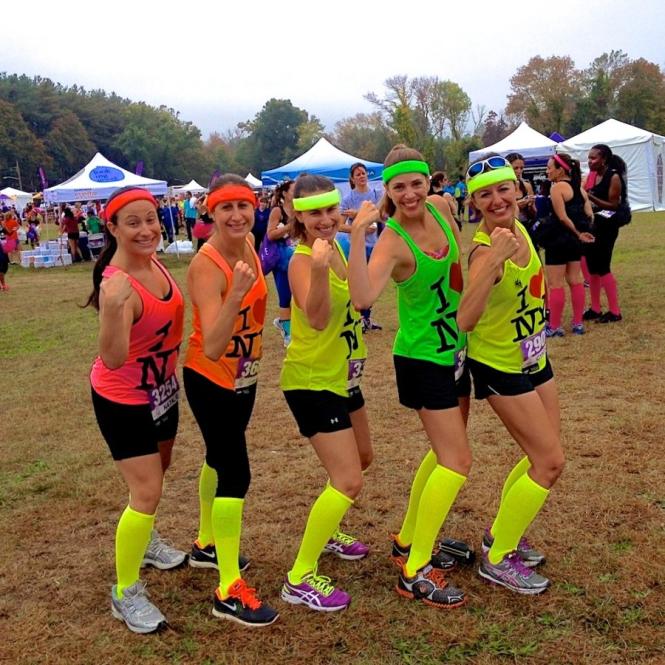 Race as a team and you could win perks! Details here. 
Image courtesy of Corrigan Sports.
Celebrate!
Known for their Celebration Village, Corrigan Sports promises to deliver an epic good time with their post-race party with live music, great food, refreshing drinks, and family-friendly activities. For participants 21 and older, purchase a wristband at registration for cold beer and hard seltzer at the finish line party.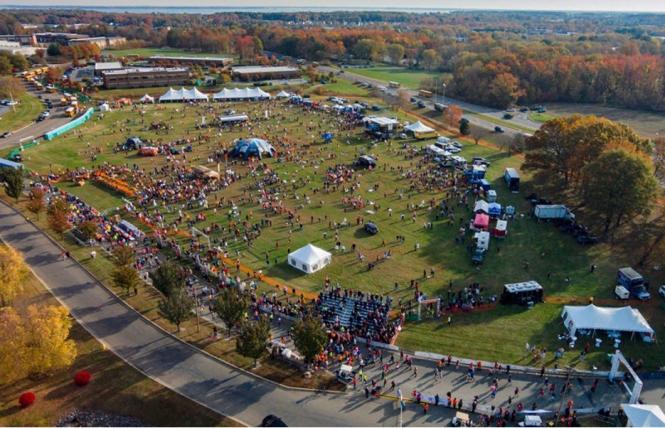 Come one, come all, and have a ball at Celebration Village. 
Image courtesy of Corrigan Sports.
Whatever spirit moves you for this year's Bay Bridge Run, rest assured it will be an experience you won't soon forget!
(Register here for the Run/Walk or to Volunteer.)