Annapolis bakeries distinguish themselves based on neighborhood, atmosphere, and specialty products, but there are a few things that they all have in common. At each establishment you'll find warm, friendly staff that make satisfying your sweet tooth a local experience that is just as charming as the baked goods. Here are my favorite Annapolis bakeries for big celebrations and day-to-day indulgences alike.
Sweet Hearts Patisserie
Sweet Hearts Patisserie
The unassuming exterior of Sweet Hearts Patisserie (1410 Forest Drive), set back in a modest shopping center, provides a sweet surprise when you walk through the door. The French-inspired decor and delicate baked goods immediately transports you to a patisserie along the streets of Paris. Pastry chef Kristen Rowell opened the Annapolis location in 2012, and it has since established itself as the premier boutique bake shop by providing the area with delicate French macarons, petit fours, cupcakes or cake pops. Enjoy these sweet treats at home or at a cafe table in the patisserie.
Claim to Fame: French macarons, exquisite wedding and celebration cakes Follow: Facebook | Instagram
Bakers & Co.
Bakers & Co.
Eastport locals are no stranger to the popular corner shop, Bakers & Co. (618 Chesapeake Avenue). This homey, family-owned bakery and cafe embodies the down-to-earth nature of the neighborhood. Bright yet cozy, Bakers & Co. has a steady flow of patrons from open to close. You can typically find classic and unique flavored scones and croissants are piled high on the wooden counter, while specialty items such as freshly baked loaves of bread are known to sell out quickly. Sweet and savory treats at Bakers & Co. feed the soul, especially when paired with a freshly brewed beverage.
Claim to Fame: Market Bun and freshly baked bread Follow: Facebook | Instagram
Main & Market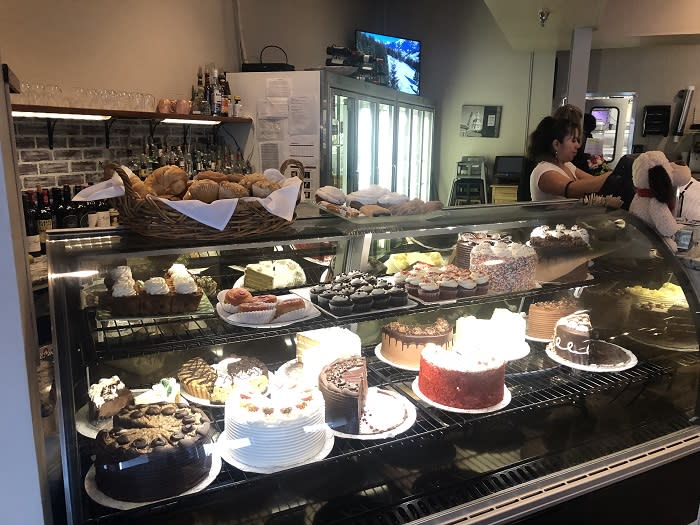 Main & Market
Main & Market cafe and bakery (914 Bay Ridge Road) is a classic go-to spot for locals on the peninsula. The bustling cafe serves gourmet comfort fare for breakfast, lunch and dinner while the bakery display taunts with layer cakes, fresh croissants and muffins. Main & Market provides a wide range of sweets including layer cakes for a special occasion that are famous for their stunning decoration, delicious taste and reasonable prices.
Claim to Fame: Delicious cakes and competitive prices Follow: Facebook | Instagram
Blue Crab Cupcakes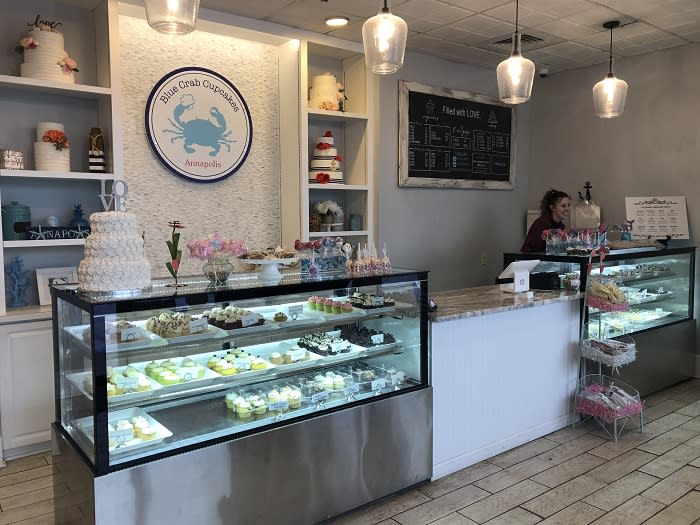 Blue Crab Cupcakes
Although slightly outside of the central Annapolis area, Blue Crab Cupcakes (1580 Whitehall Road) proudly sports their Annapolis, hometown pride. This cupcake shop holds nothing back when it comes to testing new flavor combinations to please the adventurous dessert lover. Blue Crab Cupcake provides the area with regular size cupcakes in singles or quantities of 2, 4, 6, and 12 and offer miniature versions of all of our flavors.
Claim to Fame: Unique, seasonal cupcake flavors Follow: Facebook | Instagram
Graul's Market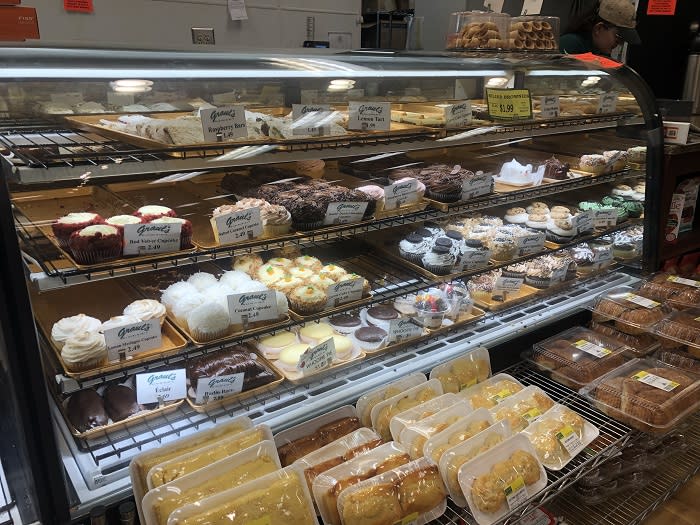 Graul's
Graul's Market (607 Taylor Ave) is not your typical supermarket, including their top-notch bakery. As an Annapolis institution since 1958, this grocer makes it hard to pass up the bakery case of fresh pastries, cupcakes, brownies and tarts even when you're running in for just a gallon of milk. Thanks to the wide selection, all sweet tooth cravings can be satisfied at Graul's bakery counter, especially those chocolate cravings with their famous Radio Bar and Killer Brownie. Graul's also has many breads and pastries that meet dietary needs such as low-carb, low-fat and low-sugar restrictions.
Claim to Fame: Radio Bar, Killer Brownie and custom sheet cakes Follow: Facebook | Instagram
The Annapolis food scene doesn't stop at savory. The specialty Annapolis bakeries and cafes that serve local sweets set a high bar. Treat yourself by indulging at the premier bakeries around town!
Images courtesy of Kristin Dyak