With the leaves changing colors and a crisp breeze blowing through Annapolis, it's clear October has arrived. Though we're all upset summer has ended, the coming of October doesn't mean that things slow down here in Annapolis. From fall festivals and two of the world's largest in-water boat shows to haunted tours of the city and early holiday shopping, there's still plenty ways to explore Annapolis in October. Here are six suggestions to keep you exploring in October:
Maryland Renaissance Festival
The region's premier outdoor event and second largest Renaissance Festival in the country is celebrating its 40th season at Revel Grove. Travel back in time as you immerse yourself in the culture of a 16th-century English village, complete with King Henry VIII and his court. The festival includes 200+ entertainers, ten stages, a 3,000 seat jousting arena, 122 craft shops, 48 food and beverage emporiums, games, attractions and 85 acres of complimentary parking. Let merriment abound! Visit www.rennfest.com for more information. The festival will run each weekend from  10:00 a.m. to 7:00 p.m. until October 21st.
Historic Haunting Tours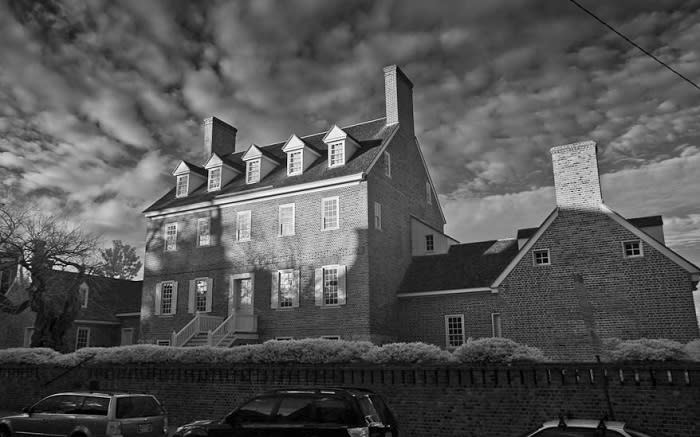 Founded in 1649, Annapolis carries with it a ton of history, which means a lot of ghostly tales of hauntings around town. Looking for ghost tours in Maryland? This year, come with Watermark on a special haunted ghost tour of Annapolis during the festive month of October. Special Historic Hauntings takes guests inside one of Annapolis' most notoriously haunted houses! Step back into time and hear the tales of the spirits that linger inside the dimly lit house. Only our ghoulish guides have access to bring you inside this haunted structure after dark. No visit to Annapolis is complete without seeking out the spirits! The tour will run from October 5th through October 27th on Friday and Saturday nights. Click here for more information.
The U.S. Sail & Powerboat Shows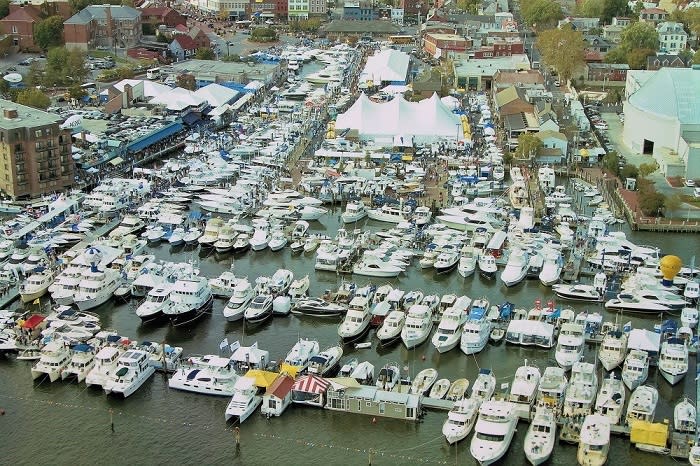 From October 4th through the 14th, City Dock and the Annapolis Harbor are transformed to accommodate two of the largest in-water boat shows on earth. From the 4th to the 8th, the U.S. Sailboat Show inundates the waterways, showcasing everything from the year's most cutting-edge sailing vessels, to all the equipment a sailor could dream of. The U.S. Powerboat Show quickly replaces the sails at the floating docks from October 11th through the 14th. Both shows offer sailors and boaters the chance climb aboard their dream boats before stocking up on boating essentials at the dozens of vendor tents offering everything from navigational equipment to charter cruises. If you're in the market for a boat, now's your chance to discover what's out there. Tickets are available for purchase in advance by clicking here, or at the gate during the shows.
Shopping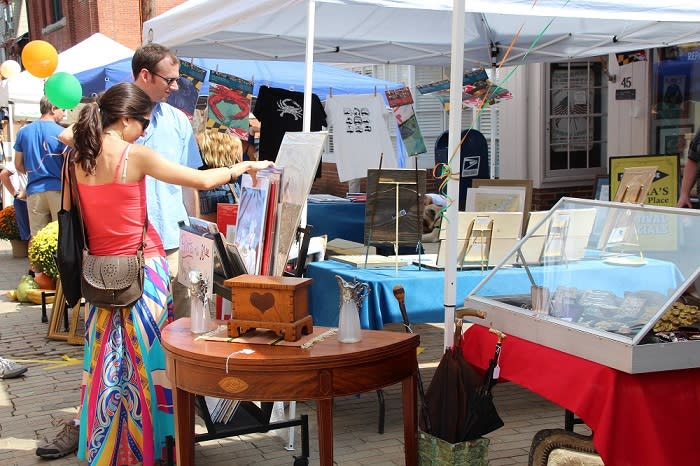 With the holidays right around the corner, October is a great time to get a jump-start on your gift shopping. From art galleries and apparel to antiques shops and specialty boutiques, downtown Annapolis has a little of everything. Looking for that special little something with a twist of Chesapeake Bay? You'll find it downtown. If you're looking for a certain gift from a brand name store, head over to the Westfield Annapolis Mall or the Annapolis Towne Centre, where you'll find all the big store names to get your early shopping knocked out. With the leaves changing colors around town, and the weather a comfortable temperature, Annapolis is a great place to take a day strolling the brick streets in search of gifts for the holidays. Find all the shopping options Annapolis has to offer by clicking here.
Explore South County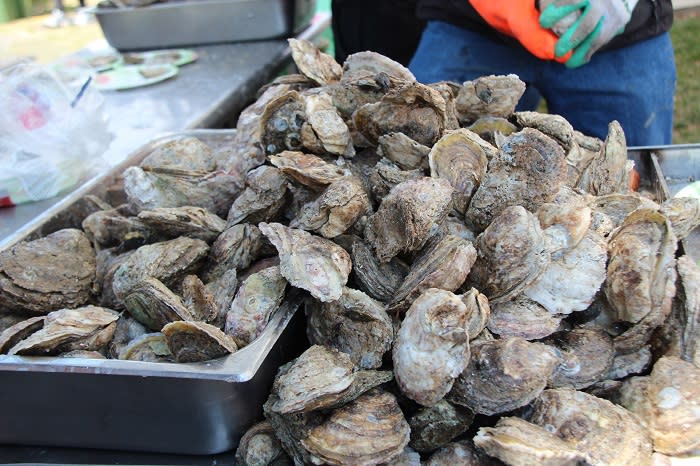 The Annapolis Countryside, or Southern Anne Arundel County (South County to locals), is the perfect place to embrace the spirit of fall with rolling hills and bay-side views. One way to get a Maryland fall experience is to stop by the Oyster Festival at the Captain Avery Museum (1418 East West Shady Side Road, Shady Side, MD 20764). Here, you'll enjoy food, live music performed by local musicians, unique arts and crafts, face painting for the kids, and demonstrations showing the vital role oysters play in maintaining the health of the Chesapeake Bay. The event is held on October 21st from 12:30 p.m. to 5:00 p.m.
After you've gotten your fill on oysters, head over to one of two great fall festivals held in South County each weekend throughout October.
Fall Festivals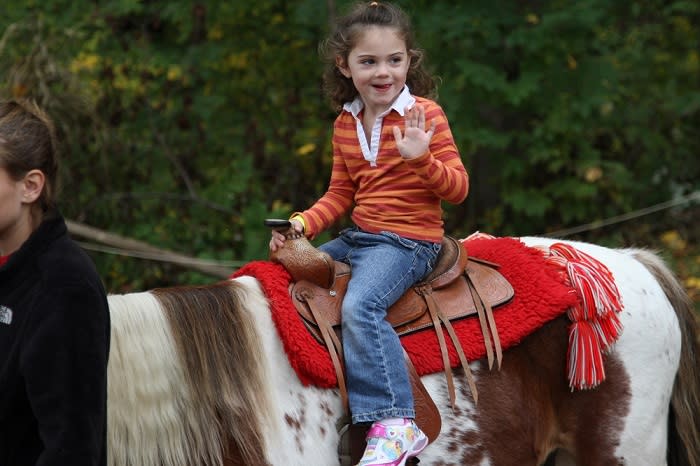 The Greenstreet Gardens Fall Festival (391 West Bay Front Road, Lothian, MD 20711) and Homestead Gardens' Annual Fall Festival (743 West Central Avenue, Davidsonville, MD 21035) are in full swing each weekend throughout the month of October, offering families everything from fun activities like corn mazes and hayrides to pumpkin carving/painting and fresh, seasonal vegetables. Rotating events keep things interesting each weekend, so there's all the reason in the world to visit more than once through October!
Now get out there and explore Annapolis this October!
Photos courtesy of VisitAnnapolis.org