With temperatures warming up, it's time to refresh your wardrobe for spring. Annapolis is home to many shopping choices, but especially boutiques. Supporting locally-owned small businesses is always a good idea and when you can score some amazing new pieces, it's a win-win. Check out a boutique or two next time you're looking to splurge on a new outfit!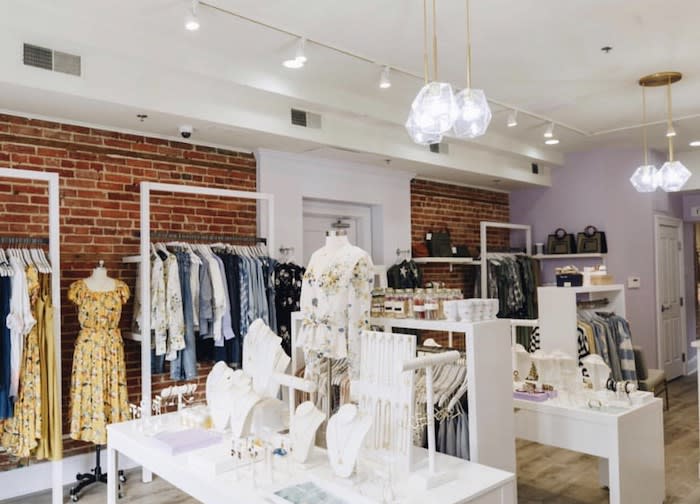 Image courtesy of Lilac Bijoux
Lilac Bijoux
180 Main Street
This boutique has been part of the Annapolis shopping scene for over a decade. Offering casual chic options, carefully curated and handpicked by owner Fern Elliot. Lilac Bijoux also showcases works from local artisans and designers alongside their collection of women's clothing, jewelry, shoes, and accessories. This establishment has been able to maintain a strong local following and even moved to a larger space on Main Street back in February. In an era when small-business struggle to sustain, Lilac Bijoux's continued success is something to celebrate. With shelves and racks lined with the seasons latest styles, rest assured you'll find the perfect floral dress for brunch with the girls or a comfy casual outfit for any day of the week.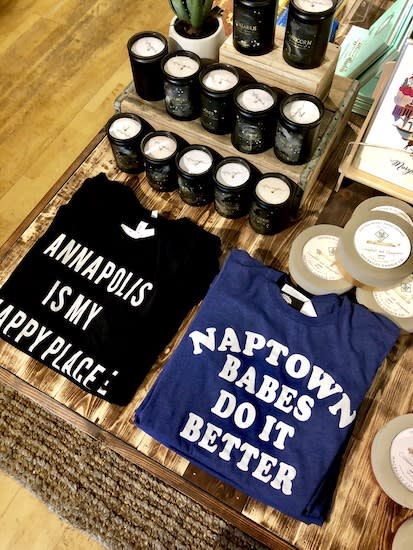 Image courtesy of author
Brightside Boutique
30 Market Space
This latest location from Baltimore boutique and clothing line brings edge and style to downtown Annapolis. Brightside Boutique originated in Federal Hill and has since expanded to four locations around Maryland. Brightside stays on the pulse of what's trendy with their collections of jumpsuits, boho dresses, and graphic tees. By carrying a wide range of brands including Free People, Levi's, BB Dakota, and Honey Punch, Brightside's offerings fit anyone's taste and style. They even have their own self-titled label of graphic tees, accessories, and homeware. Since opening their doors last summer, Brightside has established itself within the Annapolis shopping scene. Next time you're around the City Dock, be sure to stop in and check it out.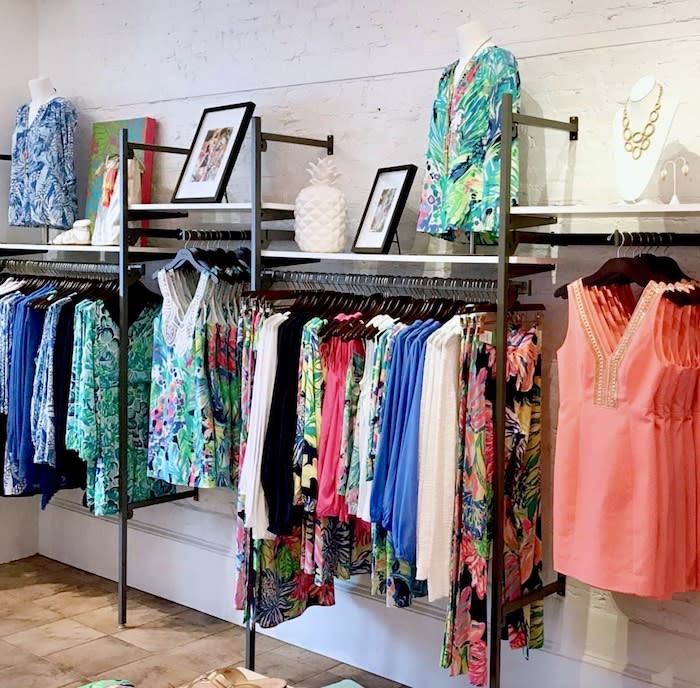 Image courtesy of Pink Crab
The Pink Crab
30 Market Space
Once you're done shopping at Brightside Boutique stop in next door to another Annapolis staple: The Pink Crab. When you think of Annapolis fashion, inevitably Lilly Pulitzer comes to mind. The whimsical and bright printed dresses are a staple for many women in the area. The Pink Crab exclusively carries these dresses and is even a Lilly Pulitzer Signature store. This location offers dresses, tops, bottoms, and accessories for anyone looking to brighten up their wardrobe. The iconic Lilly Pulitzer prints are in abundance at The Pink Crab and they routinely carry the latest Lilly styles so you can always find something new.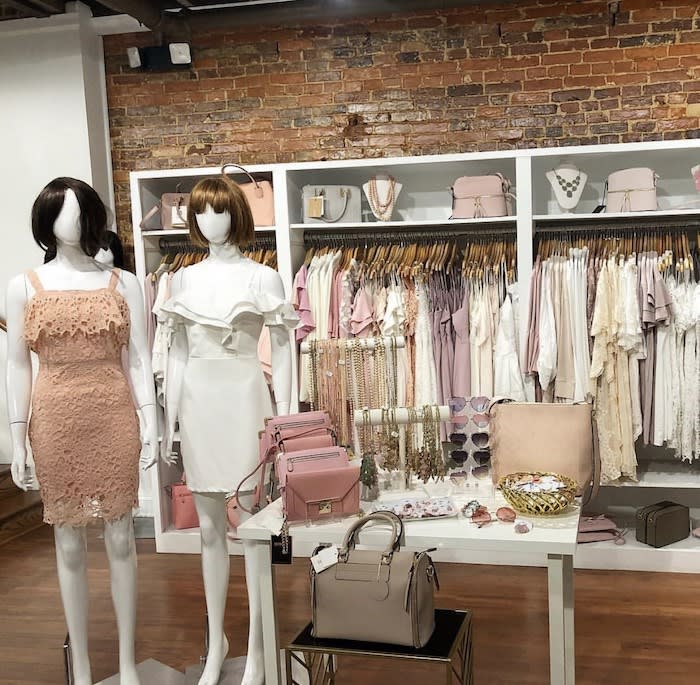 Image courtesy of 3 Sisters
3 Sisters
170 Main Street
For 3 Sisters, shopping and style is a family affair. This boutique aptly named for the three owners and sisters Stavroulla, Athina and Stella, sports a variety of options from casual sweaters or party dresses to fashion sneakers and jewelry. These lifelong fashionistas have cultivated individual styles that are each represented by the range of clothing carried in their store. Their newest pastel colored dresses and off-the-shoulder blouses are the perfect choices to refresh your wardrobe for spring. With prom and graduation season upon us, make sure to stop into 3 Sisters and shop their selection of special occasion dresses that will make you stand out from the rest.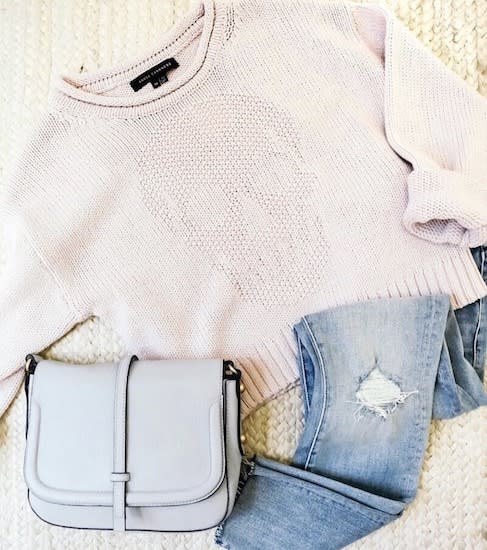 Image courtesy of Wrabyn
Wrabyn
12 Annapolis Street
Located in West Annapolis, Wrabyn is an upscale option for women looking for an all-inclusive shopping experience. You can book a styling appointment and be matched with a stylist ready to help find any and all pieces you might need. Their styling packages are a great option for those looking to overhaul their wardrobe. Their stylists will handpick pieces, guide you through what to keep, what to alter, what to consign, and what to donate. In store and online they carry labels such as Rag n' Bone, Veronica Beard, and Mother Denim. The store blog, Wrabyn Says, covers fashion advice, how to care for denim, spring styles and more. Next time you want to revamp your wardrobe, turn to Wrabyn for their 360 approach to shopping.