Electric powered Duffy Boats get you and your family on the water for relaxed cruising along the Annapolis waterfront.
Greg Horne is the owner of Annapolis Electric Boat Rentals. His boats are the only boats in Annapolis that you can Captain yourself! After a brief tutorial, these battery operated boats allow for cruising the city front and back creeks of Annapolis in style.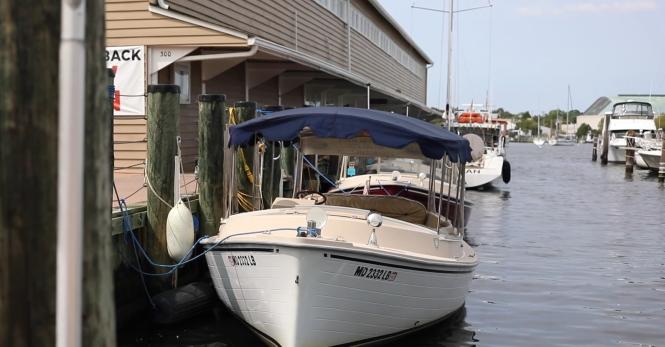 These electric boats are the perfect size for a small picnic on the water!
Photo courtesy of Annapolis Electric Boat Rentals.
One bride and groom even chartered a boat on Christmas Day for their elopement ceremony on the water! Whether celebrating a family event, or if you just want to enjoy a day on the water- these boats are easy to drive as well as eco-friendly.
Learn how you can secure your own reservation and get out on the water, today!