It does not get any sweeter than this! The Annapolis Film Festival (AFF) is back, in person, for its 10th year and it is bigger, better, and sweeter than ever!  Opening night's feature film "To Olivia," follows the complex marriage between renowned author Roald Dahl and Oscar-winning actress Patricia Neal. It is a sweeping drama that will inevitably tap into the child within all of us. With a feature film about Dahl, author of Charlie and The Chocolate factory, it is only fitting that the theme for the evening will be 'How Sweet It Is.' The theme reflects the wonderful events surrounding the evening, including the highly anticipated red carpet and pre-party as well as AFF's legendary after-party.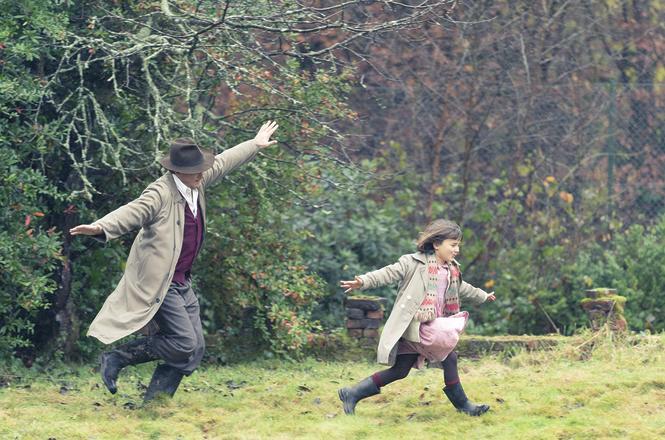 Feature film, To Olivia. Based on Stephen Michael Shearer's novel.

 
Community First
AFF features many curated showcases that explore topics of special interest in our community. Some festival highlights include the film "892," a moving true story about a disheartened veteran, who takes a bank hostage, in pursuit of his elusive disability check. The showcase African American Experience features the film "Dionne Warwick; Don't Make Me Over" following her extraordinary life. There is an Environmental Showcase, featuring a sneak peek of "The Biggest Little Farm: the Return," an engaging documentary about a family's biodiverse farm, streaming on Disney+ on Earth Day.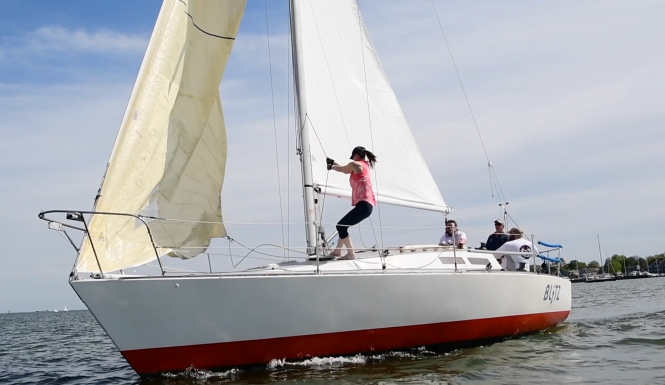 True North: This documentary short features distressed war veterans who find healing, connection, and a sense of belonging on the Chesapeake Bay. Image courtesy of Annapolis Film Festival

 
Documentaries
"Fire of Love," is a powerful environmental documentary about a daring husband and wife team of French volcanologists, capturing both their love for one another and the volcanoes they explore.  There will also be the ever-popular Sailing Showcase, with illustrious local legend Gary Jobson hosting. AFF features seven Shorts Programs as well as industry panels and discussions like Coffee Talks With… where one can grab breakfast while various filmmakers stop by to chat about the happenings in Hollywood.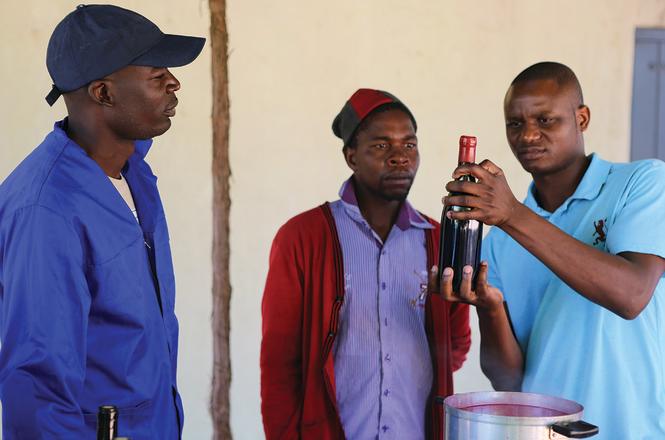 In Blind Ambition, Four Zimbabwean refugees from their country's first competitive Wine Tasting team.  Image courtesy of Annapolis Film Festival.

 

There is a rich program of international films this year including "Blind Ambition," an uplifting documentary following four men and their quest to become the first-ever Zimbabwean 'World Wine Tasting Champions.' "The Brightside" is an Irish film, both edgy and poignant following the story of a stand-up comedian after a breast cancer diagnosis. The closing film, in keeping with the theme of opening night, is titled "Peace by Chocolate." It is a film about immigration, family, and following one's dreams. And chocolate, of course.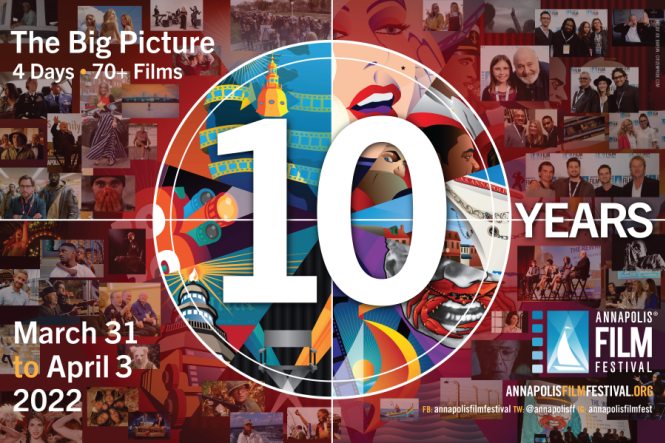 The 2022 Annapolis Film Festival poster by Joe Barsin.

 
10 Years Strong
AFF's Directors and Co-Founders, Lee Anderson and Patti White are true visionaries. It has been a long journey to get AFF to where it is today but the efforts over the past ten years have led to something great. AFF has grown in prestige, stature, and numbers. Word has spread throughout the film industry and AFF now has a reputation for treating filmmakers well, offering an elevated experience for all. Annapolis is the perfect setting, allowing film enthusiasts and industry pros to mingle and interact throughout town. AFF is hoping for people to "turn out and take it all in," as this year is sure to be a spectacular event.
Annapolis Film Festival - 2022
70+ Films
4 days - Thursday, March 31st to Sunday, April 3rd