The holidays are in full swing in Annapolis and so have the special events. All around our state capital, there are various spectacles and storefronts that are worthy of your attention during December. We know about the fantastic deals for Midnight Madness and cruising through Lights on The Bay at Sandy Point State Park. But what if you want to get historical during the holidays? Annapolis boasts an array of historical sites who are putting on special events this season. Mark your calendars and get out there because they won't be around for long!
Holiday Candlelight Stroll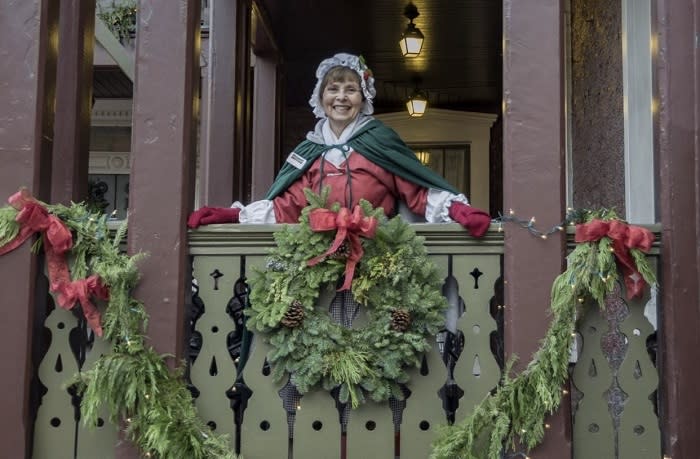 Where: departs from the information booth at City Dock (1 Dock Street) When: Fridays and Saturdays except 12/8. 7-8:30 pm Price: $21/Adults, $12/Children 3-11, Free 2 & under
You've seen Annapolis during the daylight, now experience it at night! This Holiday Candlelight Stroll is through Annapolis Tours by Watermark and takes you through the historic buildings, townhouses, shops and more. Glowing lanterns and twinkling lights adorn the way and this excursion even includes an interior guided tour of the Hammond Harwood House. This tour includes learning about Christmas customs and admiring the cheery exterior adorning various colonial residences along the way. Click here to book your tickets.
Holiday Open House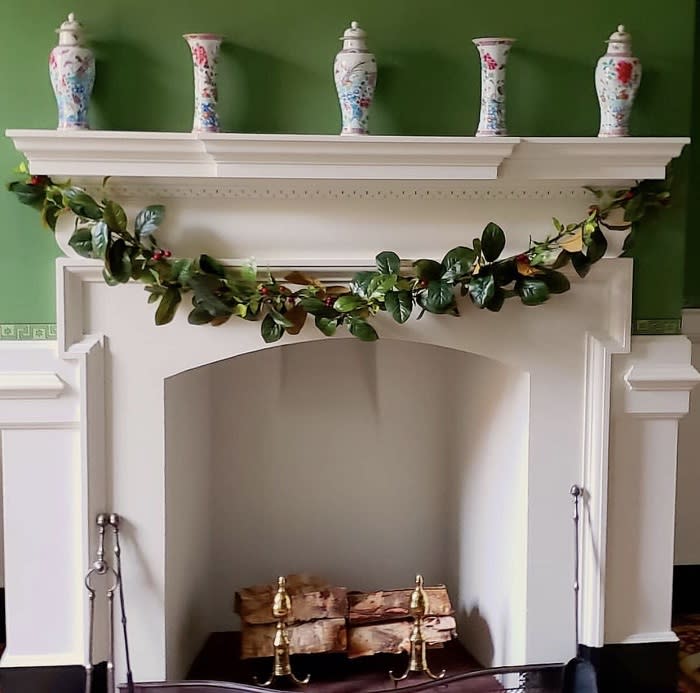 Where: William Paca House (186 Prince George Street); Sign of the Hogshead (43 Pinkney Street) When: Saturday, December 15, 2018. 3-6 pm Price: $10 General Admission, $5 for Children, Free for Children under 3; Free for HA members and volunteers
Celebrate the holiday season in colonial style. Transport yourself back in time to 1770 as William and Mary Paca plus their friends partake in festivities, games, songs, and dance for the holidays. With a robust social circle, you never know who might show up! You'll get in on the action by sampling some treats and creating your own colonial holiday decorations. Continue the party down in Hogshead Tavern which has been dressed for the occasion. Play games, enjoy live music, munch on seasonal refreshments, and keep warm with a little dancing alongside Hogshead volunteers. Click here to register.
Illuminated London Town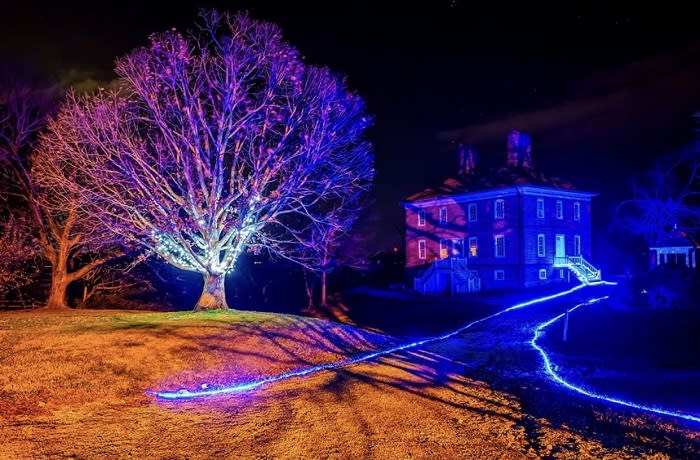 Where: Historic London Town and Gardens When: Fridays and Saturdays, December 7-22 6-9 pm Price: $12 for Adults, $10 for Seniors, $7 for Youth ages 7-17, $3 for ages 4-6, Free for 3 and Under
Head down to South River and explore Historic London Town under the lights. The gardens and grounds are illuminated with festive decor and holiday lights. Warm up with a cup of hot cider and snack on s'mores fireside. See the colonial homes in the candlelight and the William Brown house which is decorated for the Christmas season. Be sure to check the Historic London Town website for the calendar of performances including Annapolis Baroque Ensemble and Chesapeake Revelers. Click here to purchase tickets in advance.
Bonus: This holiday event isn't technically on a historic property, but it does help support Historic Annapolis. A portion of ticket sales for The Jolly Express will be donated to Historic Annapolis funds which help support and maintain our beautiful historic properties.
Cruise Around on The Jolly Express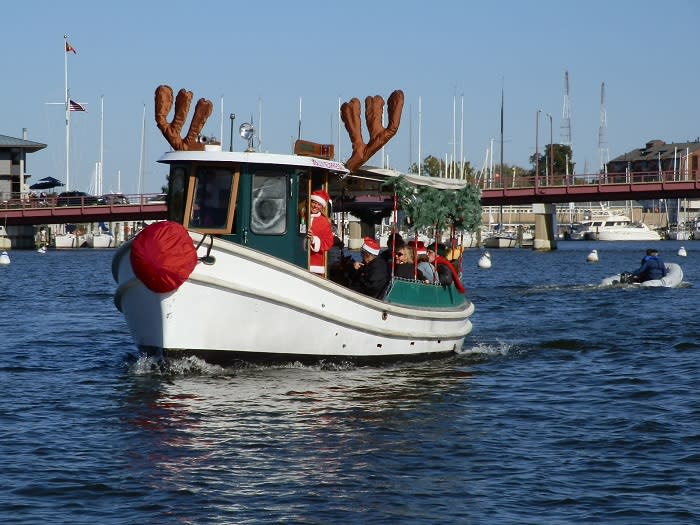 Where: City Dock When: Fridays, Saturdays, and Sundays. 6, 7, and 8 pm in December Price: $23 for Adult, $13 for Children 12 & under
See Annapolis from a new perspective aboard the Miss Anne. Watermark decks out the Miss Anne, appropriately nicknamed The Jolly Express, for the holiday season and takes cheerful passengers on a 45-minute boat ride around Spa Creek. With Santa captaining the boat, holiday music playing, and hot chocolate flowing, this excursion will put you in the yuletide mood. Make sure to dress warmly for the cruise, but there are blankets available on board for those who need extra warmth.
Images courtesy of Annapolis Tours, Historic Annapolis, Historic London Town and Gardens, and watermark Cruises on the Bay