The Chesapeake Crossroads Heritage Area makes history come alive for Anne Arundel County residents and visitors.  The organization will celebrate its 20th birthday this October.  It's called Chesapeake Crossroads because the South, Severn, West, and Rhode rivers were at the heart of the county's early development. 

Look for the Chesapeake Crossroads logo! Photo courtesy of Chesapeake Crossroads.

 

The Maryland State Government approved the creation of the Heritage Area program in the year 2000, Now there are 13 individual Heritage Areas eligible for matching state grants to fund projects related to the preservation and enhancement of historical and cultural sites. Chesapeake Crossroads was among the first to take advantage of the state program.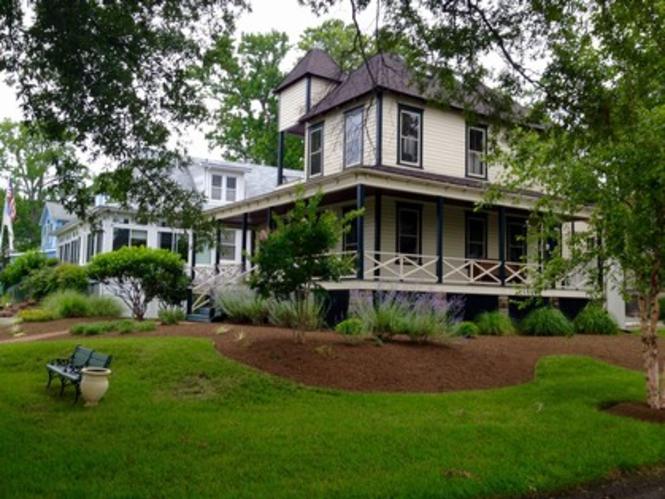 The Frederick Douglass summer cottage in Highland Beach is now a museum and cultural center. Photo courtesy of Highlandbeach.org.

 

They are a small but mighty staff—Carol Benson, the executive director, and two part-timers— who turn what some might call "boring history" into something people can relate to. Carol, who has a Ph. D. in Classical Greek Art History from Princeton University, started with the heritage area as a part-timer in 2005 and became the Executive Director in January 2008,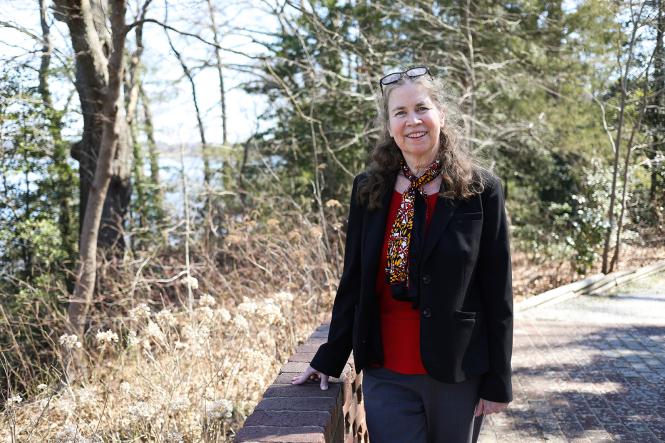 Chesapeake Crossroad Executive Director Carol Benson at Historic London Town and Gardens. Photo courtesy of Annapolis Discovered.

 

Carol described Chesapeake Crossroads as an umbrella organization to dozens of historical and cultural organizations within its geographic boundary.  The staff, along with a board of directors and an advisory council, works with historians, educators, and other local organizations to ensure that the best decisions are made for maximizing tourists' appreciation of their heritage when they visit the county. The umbrella organization fosters all kinds of collaboration, such as thematic ones that attract railroad buffs, people who love walking tours, or tourists with children.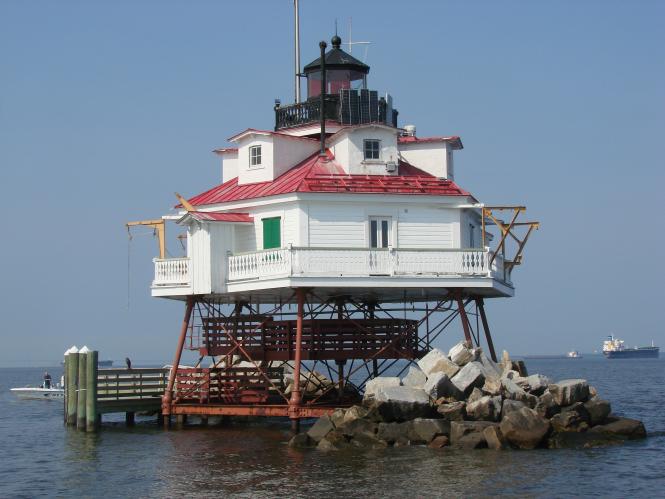 Thomas Point Lighthouse is part of the Annapolis Maritime Museum and Park. Photo courtesy of Visit Annapolis.

 

Stay in touch with Chesapeake Crossroads by engaging with its weekly E-newsletter, printed newsletter, frequent social media posts, website, and regular e-mail communications. An education committee of about a dozen members meets every two months and works on ideas, workshops, and solutions to common problems.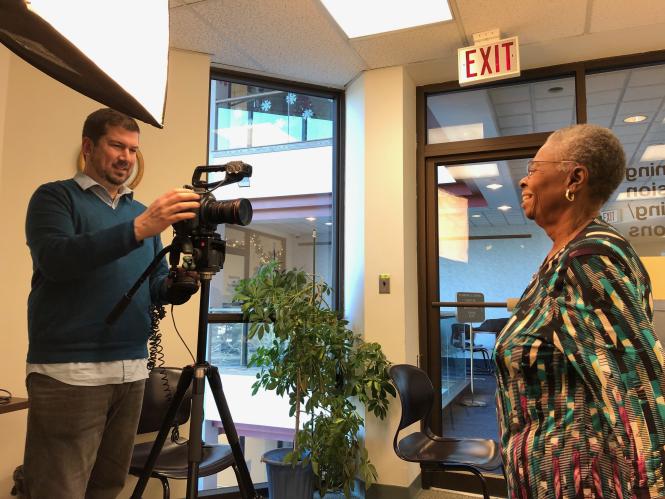 Helping people like board member Gertrude Makell share their heritage is a key goal of Chesapeake Crossroads HA's "Story Project." Photo courtesy of Chesapeake Crossroads.

 

The organization hosts its annual marquee event, Maryland Day, in late March with about 20 local historic and cultural sites participating. The event is going into its 15th year. Everyone is welcome to attend the three-day event, but Carol told me that most participants are Marylanders who want to experience history "in their backyard." The Maryland Day Facebook page reflects a huge amount of interest by attracting tens of thousands of hits.

 

 

Maryland Day Video, March 2021 Video Courtesy of Annapolis Discovered.

 

The Heritage Area also converts Anne Arundel County's historic and cultural treasures into tourism dollars that benefit the local economy.  As Carol notes, the more sites that are near to one another or marketed together, the more the visitors here will benefit the local economy. The visitor stays longer, buys gas and meals, makes stops along the way, shops locally, attend evening cultural events, plans return trips, and sometimes even joins local heritage organizations.  

 

How do we know that their collaborative approach provides economic gains?  If you click this link, Chesapeake Crossroads Economic Impact, you'll see that they brought almost $250 million into Anne Arundel County and sustains 3469 jobs. County residents can soon expect an even bigger economic benefit because they have just received approval to double in geographic size, adding many new sites, such as Downs Park, Anne Arundel Community College, and the National Cryptological Museum.  Find the details here:  Boundary Expansion Application.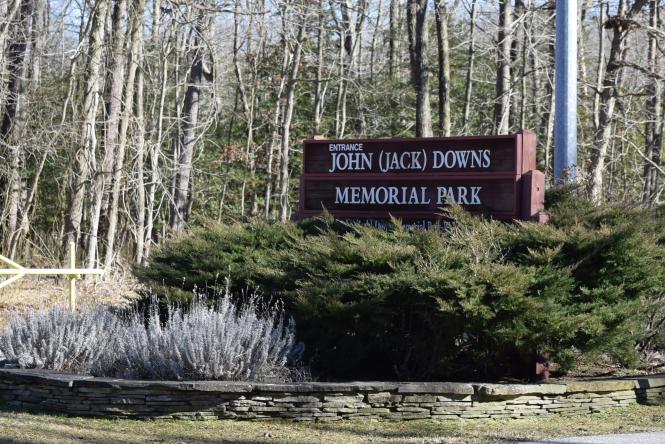 Good times at Downs Park. Photo courtesy of Visit Annapolis

 

Carol says that with the fading of the COVID crisis, there is huge pent-up demand to come back to the heritage museums and sites. Next time you seek insight into your heritage by visiting a historic or cultural site in Anne Arundel County, it's a safe bet that you will be enjoying the resources Chesapeake Crossroads has put into it to make it more relatable to you. In addition to reading the many posts and links on the website and Facebook page, you can also explore your heritage from home on their YouTube page.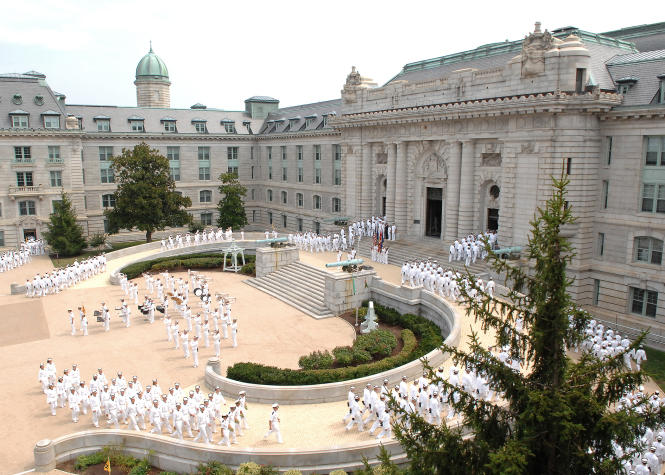 The US Naval Academy is a beneficiary of Chesapeake Crossroads. Photo courtesy of USNA.